Story highlights
NEW: The two workers were rescued from a collapsed scaffold high above lower Manhattan
The scaffold collapsed after a cable snapped at One World Trade Center, authorities say
The tower is the country's tallest building at 1,776 feet
New York emergency crews rescued two workers who were trapped in a window-washing scaffold dangling perilously at the 69th floor of the 1,776-foot One World Trade Center building in lower Manhattan, authorities said Wednesday.
The workers were tethered and uninjured inside the apparatus, the city's fire department said earlier.
Television images showed the scaffolding dangling precipitously at a sharp angle. Images on Twitter from the fire department showed the scaffold as seen from inside the tower, with New York Harbor and the Statue of Liberty in the distance.
Officials said New York Police Department emergency services units were on the scene and rescue workers had been able to communicate with the two window washers. They work for a company called Upgrade, according to Erica Dumas, a spokeswoman for the Port Authority of New York and New Jersey. The company had no comment.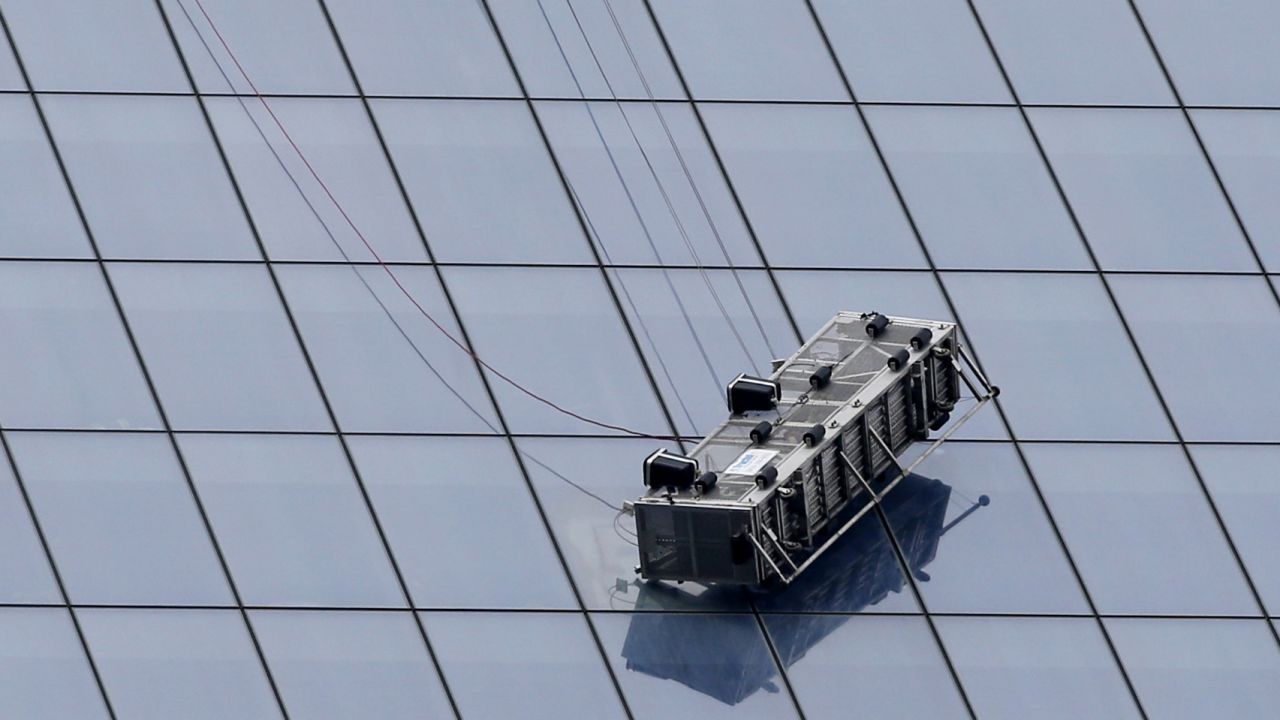 Scaffolding rescue at WTC
Rescue crews cut through the glass window where the scaffolding was hanging and pulled the two workers safely inside the tower, CNN's Shimon Prokupecz reported.
Authorities said a cable on one side of the scaffold snapped, leaving it hanging by only one cable.
"They were slowly going up, washing the windows… suddenly (the scaffold) was dangling on one side," Reginald Moye, who watched the incident unfold from the 24th floor of a nearby hotel, told CNN.
At 1,776 feet tall, the building surpassed Chicago's Willis Tower – at 1,451 feet – as the nation's tallest building.