Story highlights
Three siblings from Texas, another man, went missing in Mexico on October 13
Some witnesses say security forces took them
Erica, Alex and Jose Angel Alvarado, and a fourth person who was with them were found dead
They were buried Sunday in Mexico
On Sunday, Raquel and Pedro Alvarado buried three of their children – Erica, Alex and Jose Angel – in the Mexican village of El Control, just five miles south of the Texas border.
The final resting place for the youths – all in their 20s – is the place where their family originated. But this small community, administered by the larger border city of Matamoros, merely provides bookends to the lives these three Americans had north of the Rio Grande.
The siblings were born in the United States, grew up in Progreso, Texas, and continued to make their lives there.
They disappeared on October 13 – kidnapped, witnesses say – as they returned to Texas from a trip to visit their father in El Control.
Their bodies were found last week. Each was bound at their hands and feet, the Tamaulipas State Attorney General's Office said, and each had a gunshot wound to the head. A fourth victim, Jose Castaneda, met the same fate. Castaneda was Erica's boyfriend, her family said.
All four were killed the same day they disappeared, a spokesman for the State Attorney General's Office said, without elaborating.
Some witnesses told investigators that the armed men who confronted and took the youths belonged to a new security force known as "Grupo Hercules," State Attorney General Ismael Quintanilla Acosta told reporters.
Grupo Hercules was created one month before the disappearance of the youths. It is touted as an elite security force under the direction of the mayor of Matamoros, 37-year-old Leticia Salazar.
In parts of Mexico like this stretch of border, where drug cartels battle each other and law enforcement, things aren't always what they seem. Drug gangs have been known to pose as cops. Cops have been known to be on cartel payrolls. Cases of mistaken identity have had deadly consequences.
But what troubles Pedro and Raquel Alvarado is that no one has offered a motive or theory about why their children and Castaneda were killed.
No one has accused the Alvarado siblings of being involved in criminal activity. And while nine members of Grupo Hercules were interrogated by investigators, no arrests have been made.
Salazar, the Matamoros mayor, has neither defended nor disciplined her security forces – at least publicly.
Contacted by CNN, Salazar referred questions to the city's public affairs team, which earlier said it did not have any comment on the allegations against Grupo Hercules and could not confirm why the group was created or even its size.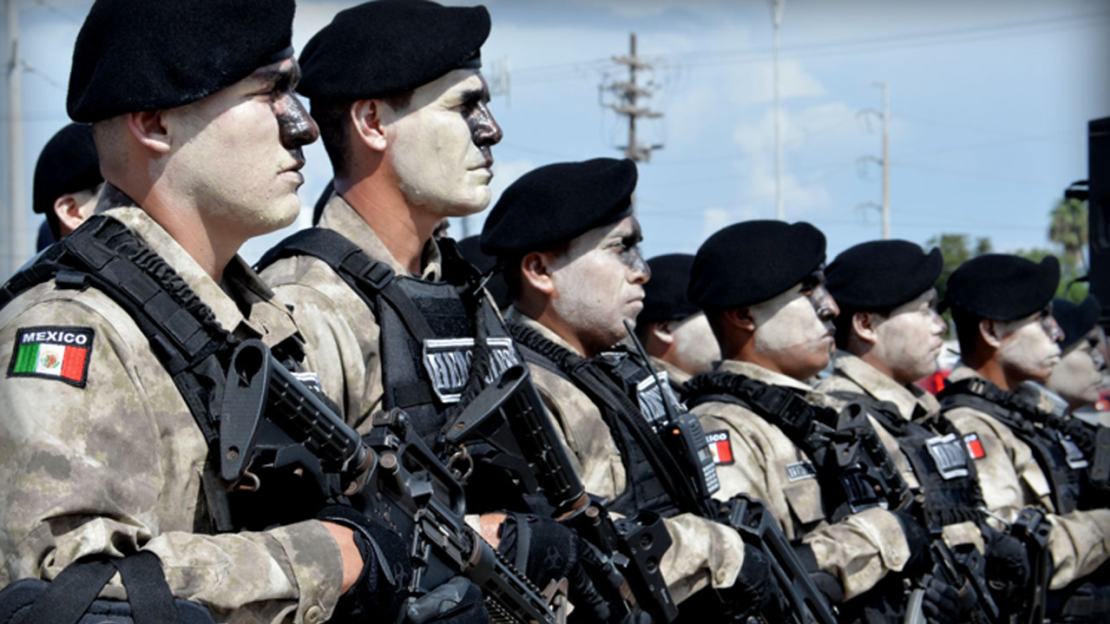 In a news release announcing the group's unveiling, Grupo Hercules is described as being tasked with combating crime and made up of forces capable of carrying out intelligence and high-risk operations.
A week ago, the attorney general said his investigators would call in the mayor for questioning, but that has not happened.
"I don't know why they took them," Pedro Alvarado said. "They didn't start trouble with anyone. They were quiet, not aggressive."
If her children were mixed up in something criminal, there should be a record of their arrests or charges against them, but those are nonexistent, Raquel Alvarado said.
"If I knew they were doing something wrong, I would have recognized it as their mother," she said. "And until someone proves otherwise, I will continue defending them."
Pedro, Raquel's former husband, was the one to identify the remains of his children, which were in an advanced state of decomposition, the State Attorney General's Office said. He identified them by their clothing, shoes and some tattoos.
The U.S. Consulate in Matamoros has been assisting the family.
"We have been in contact with Mexican officials both in Washington and in Mexico to find out further details of the case, and will take appropriate action (if necessary) once more is known about the circumstances," a State Department official said.
An FBI spokeswoman said the agency is assisting Mexican officials with any part of the investigation on the U.S. side of the border.
Three lives
The final Facebook post that Erica Alvarado shared – at least publicly – is a fitting, if unplanned, goodbye. It is a collage of photos of her four children atop a backdrop with the words "I love you."
She was born in Florida, and like her siblings, grew up in Progreso, a Texas town on the border and about as close as you can get to El Control on the U.S. side of the boundary.
She was a dedicated mother, Pedro Alvarado said, and was planning to enroll in a nursing program.
Her brother Alex loved his Chevy Tahoe, his father said.
Alex's social media postings reflect that: photos of the Tahoe muddied, photos after a paint job, the Tahoe as a profile picture. The same armed men who took his children took the Tahoe, Pedro Alvarado said.
The 22-year-old had a prominent tattoo on his left arm – an image of St. Jude, the saint of lost causes – the father said.
By now, Alex and his brother, Jose Angel, should have been in Missouri, doing seasonal agricultural work, Pedro Alvarado said.
Jose Angel was born in Houston, and Alex in Harlingen, during Pedro's own days as a seasonal migrant worker in the United States, their father said.
Routine visit
The siblings visited their father in El Control each week, Pedro Alvarado said.
On their short drive back to Texas, the Alvarado siblings stopped at "La Curva Texas," a small restaurant underneath the last major overpass before the Los Indios International Bridge, Pedro Alvarado said.
They arrived separately, Raquel Alvarado said.
According to what witnesses have told her, Alex and Jose Angel arrived at the restaurant to find armed men beating up their sister and her boyfriend. The brothers intervened, and the armed men overpowered all four and placed hoods over their heads before escorting them away, the mother said.
It was there, he said, that they were last seen before their bodies were found 16 days later.
Raquel Alvarado said she and Pedro have told all this to authorities, but she accuses investigators of moving slowly. The facts that are known, she said, are thanks to the investigative work of Pedro, who tracked down witnesses.
There was an outpouring of support at the funeral, Raquel Alvarado said.
Family from across Texas and Mexico attended, and when the funeral procession moved from the church to the burial ground, they found that the crowd wouldn't fit in the cemetery.
On Monday, the mother was back in Progreso, hoping to get some sleep to recover from the whirlwind of mourning, frustration and media spotlight.
"I hope when I wake up I will learn this was all a nightmare," she said. "But I know it isn't."
Mexican mayor, wife arrested in case of missing students
CNN's Elwyn Lopez and Rosa Flores contributed to this report.