Story highlights
NEW: Suspect Darren Vann was convicted of aggravated sexual assault in 2009
Mayor's spokeswoman identifies two of the seven victims, ages 19 and 35
Indiana authorities have found seven women's bodies since Friday; Vann is in custody
Suspect's confession led to "several other female victims of possible homicide," police say
(CNN) —
The man arrested in connection with the bodies of seven women found in the Indiana cities of Hammond and Gary is convicted sex offender Darren Deon Vann, 43, of Gary, Hammond Police Chief John Doughty said Monday.
Doughty declined to accuse Vann of being a serial killer, despite residents and local headlines wondering just that. The chief pointed out that only one of the slayings was solved and left open the possibility that Vann could be a serial killer if police link him to other deaths.
"If we directly attach him to it, we can make that assumption," he said, adding that Vann's statements lead authorities to believe there are "possible other victims."
The case started with one body at a motel in Hammond, Indiana.
Vann ordered a prostitute through the backpage.com site serving Chicago and arranged a Friday meeting at a Motel 6 in Hammond with Afrikka Hardy, 19, the chief said.
The person who arranged the meeting, whom Doughty described only as "a facilitator," later texted Hardy and received "suspicious texts" she believed were from Vann, the chief said. She sent someone to the motel to check on Hardy. That person found Hardy dead, Doughty said.
Using a phone number provided by the facilitator, police electronically tracked down Vann, the chief said. Vann told police he "messed up" and expressed surprise that he was found so quickly, Doughty said.
"He admitted his involvement in the Hammond incident" and began leading police to other bodies in Gary, Doughty said, adding that at this point, Vann is charged in only Hardy's death.
Seven women total
Police on Saturday found three bodies at three abandoned buildings in Gary, and were able to find three more bodies Sunday, Doughty said.
Hardy and three other women have been identified. Doughty and the Lake County Coroner's Office identified two of the women as Teaira Batey, 28, and Christine Williams, 36. Earlier Monday, Chelsea Whittington, a spokeswoman for Gary Mayor Karen Freeman-Wilson, identified the other two as Hardy and Anith Jones, 35, of Merrillville, who had been missing since October 8.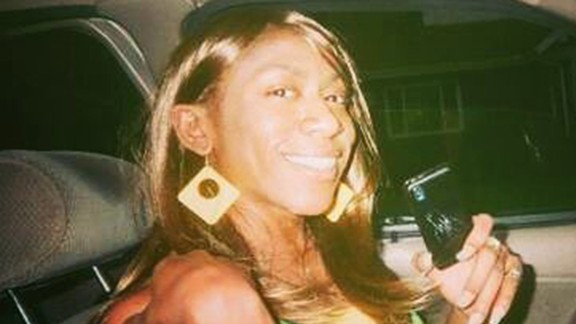 The coroner's office said Williams was strangled to death, as was Hardy.
Only Jones had been reported missing, Doughty said. He declined to say how the other five women were killed.
Vann cooperated, gave police descriptions and accompanied officers to certain locations, the chief said.
Asked why he chose to cooperate, Doughty said he didn't know.
"It was just something he wanted to do. That's all I can say," he said.
A valuable lead
Police were told Friday night that an unresponsive woman was found in a room at a Motel 6 off Interstate 80, Lt. Richard Hoyda of the Hammond Police Department said earlier Monday.
Detectives developed a lead that led them Saturday to Gary, where they executed search warrants on a home and vehicle and took a person of interest into custody, Hoyda told CNN.
"The search warrant was executed not at the residence of the suspect but at a location near the reported suspect's home in Gary," he said in a statement.
The man made a confession and took detectives to Gary, where "several other female victims of possible homicide" were found, Hoyda said.
A man living next door to where one of the bodies was found told CNN affiliate WSBT that he believes the crimes occurred recently.
"Somebody had to come in there like last week or something, because (Northern Indiana Public Service Company) and the water company were there turning off the power and stuff, so there was no one in there," Justin Jones said.
Vann has a record
The Indiana-born Vann is a convicted sex offender from Austin, Texas, police said. Records show that he was arrested on unspecified charges while living in Cherry Point, North Carolina, in 1993.
In July 2008, he was arrested for a 2007 aggravated sexual assault in Travis County and was convicted the following year, court documents show. He paid a $461 fine and was sentenced to a maximum of five years in prison, according to court records.
He was scheduled to be released in July 2013, according to the documents.
Vann also had a conviction out of Lake County, Indiana, that was "not in the sex offender category," Mayor Freeman-Wilson said.
"He certainly was cooperative. He led (police) to the locations of these bodies. Whether he was eager or not, I'm not in a position to say that," she said.
Several police agencies are now working the case, which could grow larger and expand into at least one other state, the mayor said.
CNN's Chuck Johnston, Ronni Berke and Joe Sutton contributed to this report.