Story highlights
LZ Granderson: A lot of President Obama's critics are blaming him for Ebola
LZ: These critics ignore reality and reject facts, and want to bash Obama at every chance
He says Obama directed resources to combat Ebola crisis from the very beginning
LZ: Compared to way Ronald Reagan handled AIDS crisis, Obama deserves praise
Editor's Note: LZ Granderson is a CNN contributor, a senior writer for ESPN and a lecturer at Northwestern University. He is a former Hechinger Institute fellow and his commentary has been recognized by the Online News Association, the National Association of Black Journalists, and the National Lesbian and Gay Journalists Association. Follow him on Twitter @locs_n_laughs. The opinions expressed in this commentary are solely those of the author.
If our children's children should die from Ebola here in the United States, President Obama would be to blame.
That is a sentiment I found in numerous comments on Ebola articles that I came across on the Internet. After a while I stopped reading, convinced that if President Obama found a cure for cancer, these would be the people who would blame him for putting doctors out of work.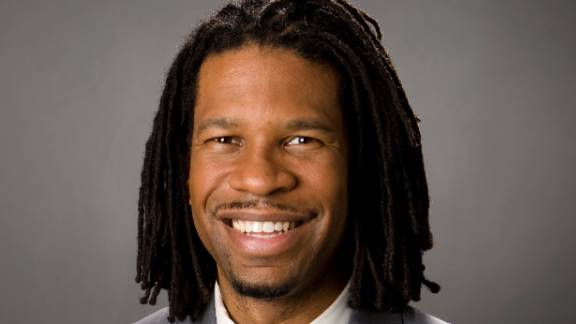 ESPN
That was before Sen. Rob Portman, an Ohio Republican and a member of the Homeland Security Committee rumored to have 2016 aspirations, stepped up on Friday and said, "Unfortunately this is another example where the administration was not as engaged early on as they should have been and now we're playing catch-up."
Then Sunday, Reince Priebus, head of the Republican National Committee, said, "People today don't feel better off than they were five years ago, and obviously whether it's the GSA, the IRS, Syria, Ebola, the Secret Service, I mean what's going well in regard to this administration and those senators who have followed this president lockstep?"
That's when it was clear: A lot of President Obama's critics are blaming him for Ebola.
I guess if some religious conservatives can blame Hurricane Sandy on gay marriage then certainly there is room to lay blame for the outbreak of Ebola on the steps of the White House. Especially if you're comfortable with ignoring reality and rejecting facts.
Opinion: Get proactive about screening for Ebola
How can President Obama's response be characterized as negligent when his administration began directing resources—including more than $21 million from the U.S. Agency for International Development – to areas hit with the virus within days of the first Ebola diagnosis?