Story highlights
Phelps tweets that he will get "the help I need to better understand myself"
He was arrested early Tuesday, accused of driving with a blood-alcohol level of .14
Olympic medalist returned to competitive swimming in April
(CNN) —
Swimmer Michael Phelps, the most-decorated Olympian of all time, tweeted Sunday that he is taking a break from the sport "to attend a program that will provide the help I need to better understand myself."
According to his official Twitter account, "Swimming is a major part of my life, but right now I need to focus my attention on me as an individual."
The decision comes after he was charged last week with driving under the influence of alcohol, excessive speed and crossing double lines on Interstate 95 in Baltimore.
The 22-time Olympic medalist, 29, was arrested Tuesday about 1:40 a.m. and later released, police said. According to media reports, police said his blood-alcohol content was .14.
Last week's arrest is not Phelps' first run-in with the law
In 2004, he was arrested on charges of driving under the influence in Salisbury, Maryland. He pleaded guilty and was sentenced to 18 months probation. He also issued an apology after that incident.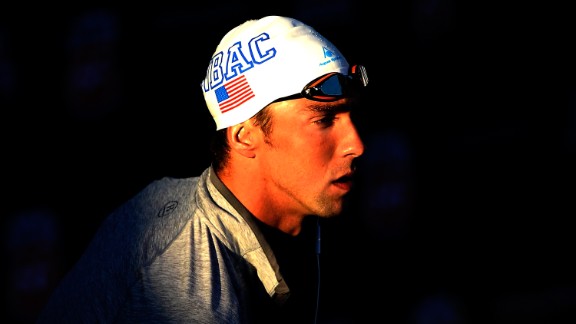 Harry How/Getty Images