Story highlights
Mike Downey: New Yorkers are treating retirement of Derek Jeter as monumental event
He says sports fans around the nation may not be as sold on the momentous occasion
But how good was Jeter? He's a lock for the Hall of Fame, amazing stats and performance, he says
Downey: Baseball will miss the Yankee captain
Editor's Note: Mike Downey is a former columnist for the Los Angeles Times and Chicago Tribune who contributes frequently to CNN. The opinions expressed in this commentary are his.
(CNN) —
Let's hope the release of "Underwater Dreams" leads to more schools uncovering more of these needles.
– baseball-reference.com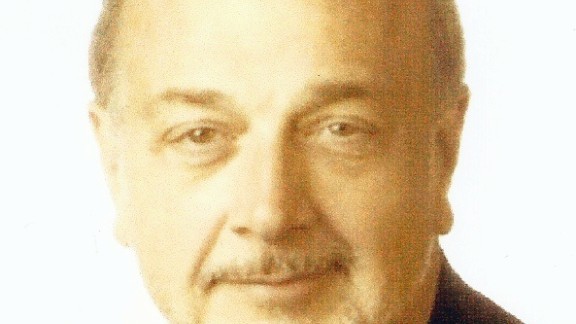 I don't know anybody who calls Derek Jeter either "Captain Clutch" or "Mr. November."
* * *
This week begins "what can only be called Derek Jeter Week in Major League Baseball."
– a story from Newsday
I don't know anybody who has called this Derek Jeter Week in Major League Baseball.
* * *
"How Should Derek Jeter Leave the Field in His Last Game at Yankee Stadium?"
– a headline from USA Today
Uh, I don't know … on foot?
* * *
Derek Jeter, baseball player, is not nearly as big a deal as a lot of New Yorkers think he is.
I know people with no clue how big he is. Literally.
"How tall would you guess Derek Jeter is?" I asked a baseball fan from L.A.
"Hmmm," she said. "Five-foot-10?"
No, he is 6-foot-3.
Everything else you've ever wanted to know about Derek Jeter, you could be about to find out. TV, radio, blogs, magazines, newspapers. smartphones and carrier pigeons based in New York City are treating this, Jeter's last week of playing Major League Baseball, as slightly less monumental than the discovery of America in 1492.
Queeg, Bligh, Cook, Phillips, Marvel, America and Crunch are just a few of the Captains now considered by many New Yorkers to be not as big as theirs.
But you know what?
Californians aren't obsessing over these being Jeter's last days of playing ball. Texans or Minnesotans or Ohioans or Floridians, either.
I mean, they LIKE him and all. A really fine athlete. A really fine guy, too, it seems. Scandal-free. A class act, people in and out of baseball tend to agree. The Anti-A-Rod.
Should a fuss be made over his retirement? Of course. A warm sendoff definitely is in order. A standing O. A lovely parting gift. A tip of thousands of caps. A wobble of thousands of bobbleheads.
But, man oh man, is New York going completely wacko overboard or what? I expect any minute for the mayor there – what's his name, the tall guy who came after Bloomberg – to announce that a certain other tall piece of work is being renamed The Jeter State Building. It wouldn't surprise me if future New Jersey commuters come to town through the Jeter Tunnel or catch a helicopter at Jeterboro. I have booked a flight east for 2015 that probably will include a connection at Kennedy-Jeter.
They've done everything in NYC except stage a new Broadway version of "Damn Yankees" in which Washington's team loses because a young Derek Jeter wants to be a Yankee so much, he sells his soul to the devil. Or a new version of "Bye, Bye Birdie," now that he's leaving, with the lyrics changed to: "We love you, Derek, oh, yes we do! We love you, Derek, and we'll be true. When you're not near to us, we're blue. Oh, Derek, we love you!"
American sports fans from Alabama to Alaska are not stricken with this Jeter-mania the way New Yorkers are. He's big, but not that big. A lot of Europeans and Asians wouldn't know Derek Jeter from Darth Vader.
Did he have a great career? No doubt about it.
Opinion: Baseball's humble hero
If you know your baseball, you must be impressed that Derek Jeter has had more hits in his career than Willie Mays, Barry Bonds, Lou Gehrig, Ted Williams or Babe Ruth did.
A bat stat I like, for the amusement or amazement of you baseball lovers out there, is this one: Derek Jeter already has more hits than Jackie Robinson and Mark McGwire did combined. I repeat, COMBINED.
For the past 20 years, the shortstop for the New York Yankees, the most successful organization in American baseball, has been a kid who played his high school ball in Kalamazoo, Michigan, on his way to fame and fortune in the big city. In most of the United States of America, baseball fans seem to consider Derek Jeter a great player. In the largest city in the United States of America, baseball fans seem to consider Derek Jeter a visitor from the planet Krypton.
Well, to each his own.
No one anywhere would dare argue that Jeter is undeserving, or overrated, or "maybe" a Hall of Famer. On the contrary, this guy is a rarity in this day and age, a certain Hall of Famer. A mortal lock.
I admire him. I met him, interviewed him, liked him.
One day in 2008, I got him for a while in Chicago one-on-one. We were chatting about the New Yankee Stadium under construction, a work in progress, and Jeter said enthusiastically: "It'll look just like the old one, except with 500,000 more feet of space." I remember saying Wrigley Field ought to think the same way. "Exactly," Jeter said.
I later asked Ozzie Guillen, a successful Chicago White Sox shortstop and manager, what he thought of Jeter.
"The perfect man," he replied.
Oh? In what way?
"Derek Jeter has everything in life," Guillen said. "He's got money, he's got rings, he's …."
A pause before the punchline.
"….not married."
That got a laugh.
"Too bad I don't have a daughter," Guillen added.
The off-the-field life of Derek Jeter brought a smile to our faces that day, as the on-the-field one has to many since.
He's been a New York Yankee his whole professional life. He was drafted in June, 1992 – Houston, Cleveland, Montreal, Baltimore and Cincinnati picked first but took somebody else – and made his Major League debut in a May 29, 1995, indoor game before a "crowd" of 18,948 fans in Seattle, batting ninth in the Yankee lineup that day. Wade Boggs, Randy Velarde and Don Mattingly were in the infield with him. He went 0-for-5 and the Yanks lost.
Thousands of hits later, Jeter is retiring and his uniform number 2 will be put out to pasture as well. (A guy named Mike Gallego was the last Yankee to wear it before him.) Those hits include a walk-off home run that won Game 4 of the 2001 World Series on a Halloween night. It came after midnight, therefore technically becoming the first World Series homer ever struck in the month of November.
He became "Mr. November" to somebody that night, a name absolutely nobody has known him by since.
"The Captain" is what Yankee fans do call him. A promotion to admiral could be in order. Thursday is his last scheduled game at Yankee Stadium. A weekend of games in Boston follows that, and that's that.
Admirable player, admirable career.
King of the hill, top of the heap.
Not THAT big a deal?
OK, OK, so maybe he IS even bigger than some of us think.
Read CNNOpinion's new Flipboard magazine
Follow us on Twitter @CNNOpinion.