Story highlights
Wayne Allen Huntsman, 37, says he's not guilty of felony arson
Huntsman, 37, of Pollock Pines, California, is being held on $10 million bail
About 12,000 residences and 9,000 other minor structures remain threatened
The 76,376-acre fire is only 10% contained
(CNN) —
A man accused of deliberately setting a wildfire that has grown to 76,376 acres in Northern California pleaded not guilty on Friday.
Wayne Allen Huntsman, 37, of Pollock Pines, California, is being held on $10 million bail in El Dorado County Jail as he faces one felony count of arson with a special allegation of a firefighter, peace officer or other emergency personnel having suffered great bodily injury in the so-called King Fire.
Huntsman made his first appearance in El Dorado County Superior Court on Friday.
The King Fire was burning nearly uncontrollably Friday with only 10% containment in the South Fork of the American River Canyon, Silver Creek Canyon and Rubicon Canyon north of the community of Pollock Pines, authorities said. The fire scorched the Eldorado National Forest east of Sacramento and was approaching the Tahoe National Forest, authorities said.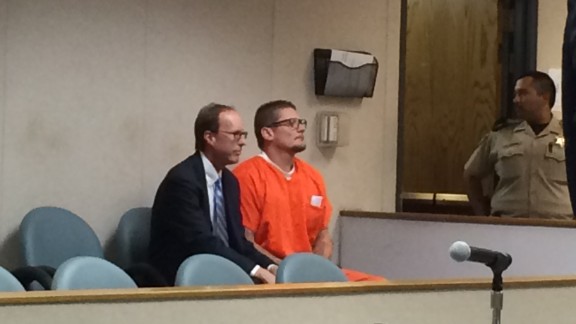 About 4,425 personnel were assigned to fighting the fire, and about 12,000 residences and 9,000 other minor structures remained threatened, authorities said.
In all, about 2,800 people were evacuated under mandatory or advisory directives, according to Cal Fire and U.S. Forest Service officials.
The fire, which began Saturday, grew by 3,000 acres Thursday night, officials said.
The King Fire was proving costly to fight, at $5 million a day, officials said. Exacerbating conditions were steep terrain, changing winds and the fire's speed, authorities said.
CNN's Dan Simon contributed from Placerville, California. Michael Martinez wrote and reported from Los Angeles.