Story highlights
Michael Che has joined "Saturday Night Live's" Weekend Update
He'll replace Cecily Strong, who's still a regular player
Che will host along with Colin Jost
"Saturday Night Live's" Weekend Update is getting an update of its own. Comedian Michael Che will be the segment's new co-host in its upcoming 40th season.
Che has written for "SNL" in the past, but more recently has become known as a correspondent on Comedy Central's "The Daily Show."
Che will take over for Cecily Strong, who manned the Weekend Update desk with Seth Meyers before he left in early 2014 for "Late Night," and then with Colin Jost. Strong is staying with "SNL" full-time, and Jost will continue to co-host Weekend Update with Che.
"got a lot of strange congratulations on the gig," Che joked on Twitter Friday. "the strangest coming from tinder. guess its time to delete that."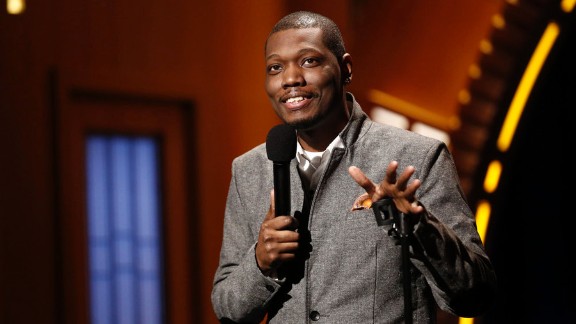 NBC
He also showed gratitude to "The Daily Show" team for their support. "I wanna thank Jon & the entire @TheDailyShow staff for letting me do this," Che tweeted. "(I) had a FANTASTIC time there. 1st class all the way."
This casting shuffle is just one of the shifts "SNL" has made over the past year. After losing star players like Fred Armisen, Bill Hader and Jason Sudeikis in 2013, the live show brought on a roster of new faces for its 39th season.
Some of those additions were record-breaking: Sasheer Zamata joined the series in January, the first black woman on "SNL" in six years. Yet other newbies didn't seem to work out so well. By the end of season 39, Brooks Wheelan, Noël Wells and John Milhiser were all let go.
Photos: Fired from 'Saturday Night Live'
As "Saturday Night Live" prepares to celebrate 40 years on air, executive producer Lorne Michaels is looking ahead.
"This is about a new era, what feels appropriate for now," Michaels told The New York Times, which first reported the news of "SNL's" new addition. "That's why we did a lot of combinations and tests, and this is kind of where we came out."
The new season of "Saturday Night Live" begins September 27.