Story highlights
NEW: U.S. Coast Guard and Jamaica suspend search on Sunday
The radio of the single-engine aircraft went silent Friday morning
The United States and Cuba dispatched fighter jets to trail plane
Couple aboard was flying from New York to Florida for vacation
The U.S. Coast Guard and the Jamaica Defence Force suspended their searches Sunday for signs of a prominent New York couple whose plane crashed in the Caribbean Sea north of Jamaica.
"The Coast Guard suspends a search and rescue case with extremely great care and deliberation," Capt. Todd M. Coggeshall, chief of response management for the Coast Guard, said in a news release.
"After a search area is saturated several times with a maximum number of assets, resources and crew effort, and persons in distress are still not located, a decision is made to suspend a case."
Jamaica suspended its search because of bad weather, said Capt. Basil Jarett of the Jamaica Defence Force.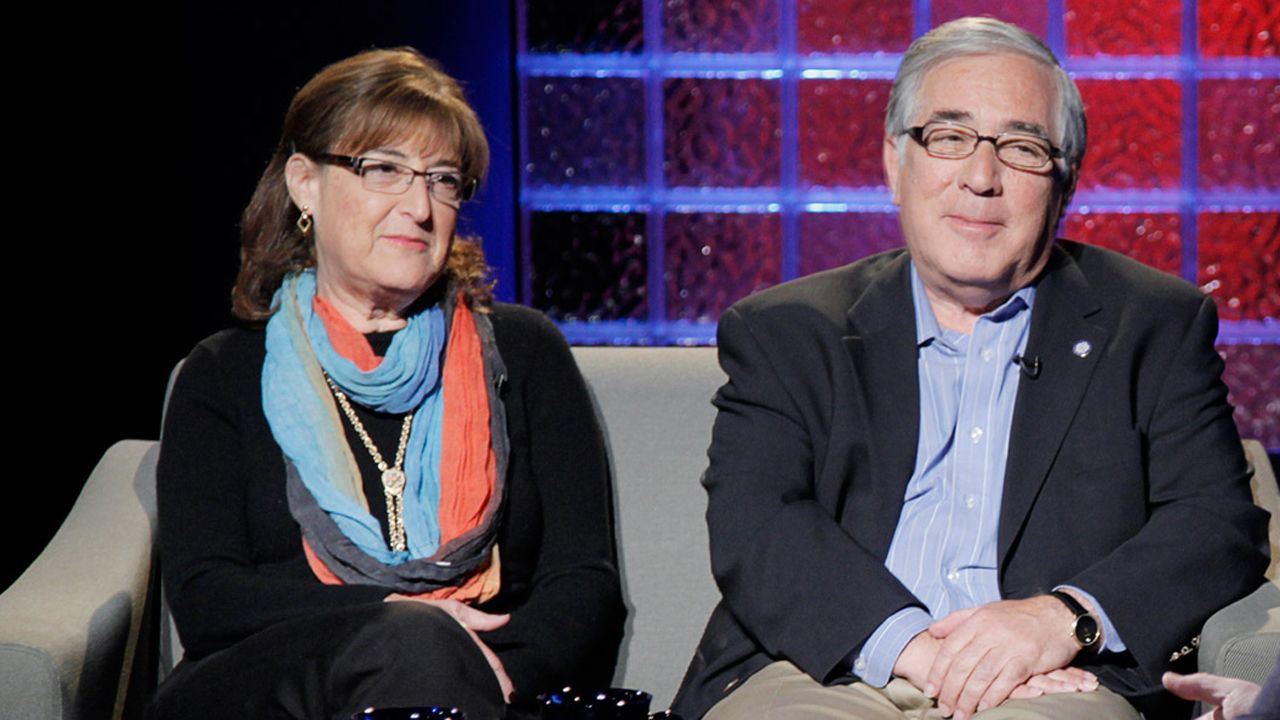 The Coast Guard said a C-130 aircraft located several small objects in the water.
The crew used smoke flares and two data marker buoys to mark the location for Coast Guard and Jamaican Defense Force boat crews, the Coast Guard said, but none of the searchers could relocate the objects on Saturday.
Jamaica had said one of its military search team spotted the objects.
The single-engine TBM-900 aircraft, owned by estate developer Larry Glazer and his wife, Jane, crashed into the Caribbean hours after the pilot told an air traffic controller that something was wrong as it flew south over the eastern United States.
Couple who went down in plane helped reshape a city
The plane's radio was silent for hours after the pilot's call, prompting U.S. and Cuban military jets to trail the small private plane. The North American Aerospace Defense Command said those aboard might have suffered from hypoxia, which sets in when oxygen is lacking.
There were conflicting reports on how many people were on the plane, with the U.S. Coast Guard indicating there were three.
But relatives said the couple were the only two people on board and were headed from Rochester, New York, to their vacation home in Naples, Florida.
So what happened? Why might a plane's crew go unresponsive for over four hours, drifting southward over the U.S. mainland, the Atlantic and eventually into the Caribbean as it did? The North American Aerospace Defense Command, or NORAD, tweeted it might have been a case of hypoxia, a condition that sets in when a person doesn't get enough oxygen – as can happen if there's an airflow problem high in the sky.
Pilot seen slumped over
The best clues, so far, lie in what U.S. fighter jet pilots saw as they looked into the aircraft: the pilot slumped over and the windows frosted over.
Then there was the radio communication, which the Federal Aviation Administration says ended around 10 a.m. ET. At that time, the plane was somewhere above Statesville, North Carolina, about 600 miles south of the Rochester, New York, airport it left from around 8:45 a.m. destined for Naples, Florida.
At that time, it was above Statesville, North Carolina, about 600 miles south of the Rochester airport, which it left around 8:45 a.m.
The pilot asks to descend to 18,000 feet because "we have an indication that is not correct in the plane," according to a stream of that transmission posted on LiveATC.net.
The air traffic controller told the pilot to "stand by," then to proceed to 25,000 feet as he works on clearing the plane to go lower. The conversation continues off-and-on for over four minutes, though it's largely one-sided: The pilot isn't clear in his remarks, nor does he ever declare any sort of emergency.
At one point, he simply repeats his call sign twice when the controller asks if he heard the request to drop down to 20,000 feet.
Data indicates the plane didn't drop. It cruised for hours some 25,000-feet above the ground.
The private plane dropped off radar at 2:11 p.m., according to the flight tracking site FlightAware.com.
Estimates suggested the fuel would have run out at 2:15 p.m.
And it stopped altogether after crashing 14 miles off Jamaica's northeast coast.
Larry, Jane Glazers' children 'devastated'
The watery crash spurred Jamaica and the United States to swiftly dispatch government aircraft to the scene. By early evening, Jamaican authorities had found an oil slick in the prime search area that – at that point – was the only possible sign of the downed aircraft, according to Maj. Basil Jarrett of the Jamaica Defense Force. This differs from earlier reports that a "wreckage field" had been spotted.
The Coast Guard said search crews completed 12 search patterns covering about 3,750 square miles over 70 hours.
As they searched, the Glazer family of Rochester, New York, mourned.
While there was no official announcement immediately on the fate of those on the plane, the Glazers' children said in a statement they were "devastated by the tragic and sudden loss of our parents."
Larry Glazer co-founded Buckingham Properties in 1970, a year after graduating from Columbia University. According to his official bio, the company owns and manages more than 50 properties totaling over 9 million square feet in the Greater Rochester area.
The TBM-900 plane was owned by the company.
Jane Glazer founded QCI Direct, a 100-employee company that has an outlet store and makes "two national retail catalogs mailed to 35 million people annually," according to its website.
Both Glazers knew how to fly.
U.S., Cuban fighter jets trail aircraft
The government response started with those air traffic control communications – and the alarming lack thereof.
The unresponsiveness spurred NORAD to dispatch two F-16 fighter jets set from McEntire Joint National Guard Base in Richland County, South Carolina, to investigate. NORAD said another pair of fighter jets out of Homestead, Florida – F-15s – took over around 11:30 a.m. and escorted the plane as it continued south past the U.S. mainland.
The American fighter jets broke off their pursuit 12 miles off Cuba, at which point the TBM-700 plane was still cruising at about 25,000 feet.
Their longstanding public enmity notwithstanding, Cuba was cooperating fully with the United States on the matter and did not consider the plane's movement a violation of its airspace, according to a Cuban source involved in conversations between the two nations. The Cuban government even let the U.S. Coast Guard's C-130 aircraft go through its airspace and also gave permission for American "military aircraft, if necessary," according to an official statement.
Cuba let the U.S. Coast Guard aircraft go through its airspace and gave permission for American "military aircraft, if necessary," according to an official statement.
CNN's Claudia Dominguez, Chelsea J. Carter, Aaron Cooper, John Newsome, Margot Haddad, Mike M. Ahlers, Patrick Oppmann, Ray Sanchez, Rande Iaboni and Deanna Hackney contributed to this report.