Editor's Note: Leading Women connects you to extraordinary women of our time – remarkable professionals who have made it to the top in all areas of business, the arts, sport, culture, science and more.
Story highlights
Mindy Grossman is the CEO of a TV shopping network
She changed people's view of home shopping with celebrity endorsements
She cites risk taking and being your own customer as keys to her success
"Hi I'm Mindy Grossman. I'm a mom, a wife, the CEO of HSNi but most of all I'm a disruptor."
Mindy Grossman has been the driving force behind making the Home Shopping Network both hip and profitable, by bringing in celebrities from Jessica Simpson to P. Diddy and boosting sales dramatically.
Digital sales now account for approximately 45% of HSNi's (HSN and Cornerstone) total revenues, according to Forbes.
CNN's Isha Sesay finds out how she did it and what inspires her.
Upbringing
Isha Sesay: You didn't study fashion, so how did you get into this business?
Mindy Grossman: I probably have one of the most unconventional career paths ever. My parents married young but weren't able to have children so my father's boss in the produce business lent them the money to adopt me. I felt a real responsibility to be the first one to go to college, and the first one to be successful.
I grew up very fast, I took things very seriously. I graduated high school at 16 and went to college, determined to be an attorney. I also got engaged very young, at 19.
But when I was in my last semester of senior year of college I realized I was leading someone else's life and I wasn't really recognizing things that were inside me that were really important. Creativity and curiosity and really experiencing things.
I moved to New York and was offered a job working for a company called Manhattan international. It was a menswear conglomerate at the time, working for the president of their international division. I was 20.
Early on I was told I could do anything I wanted to do. It wasn't an issue being a woman or not coming from a wealthy family, and that is what always inspired me.
The vision
IS: How was it perceived when you first joined HSN in 2006?
MG: It was definitely an interesting time. I spent the first 18 years of my career in the menswear industry. When I started polo jeans, which was my startup experience, and then I went to Nike, so those were somewhat difference transitions.
When it was announced that I was leaving Nike, to go to what at the time was called IAC retail, it wasn't exactly looked at as aspirational.
IS: But why was it so attractive to you?
MG: Because I had seen the world changing. I had the opportunity to be traveling globally, to Japan to China, Latin America. I saw the wave of growth of mobile interaction in Japan that wasn't even glistening here at that time.
How people were interfacing with brands. How technology was going to change things, how content was becoming power. So I knew that there was something there and I thought this could be part of it.
I was at home watching HSN, keeping an eye on the competition but I'm also food network lover. I remember my husband saying "what are you doing" and I said "I'm trying to see what's gonna click".
All of a sudden I saw Wolfgang Puck – who was engaging and entertaining and he wasn't selling. He was inspiring and engaging customers and they wanted to buy his product because of that. The next day I went and had lunch with Chairman Barry Diller at the Four Seasons and kind of laid out this vision.
And what's wonderful, in pure Barry fashion he was like, go forth. And you know - I jumped in.
IS: Do you shop at HSN?
MG: I'm going to tell you the truth. My husband once burst out laughing and I said what's so funny. He said you just got a letter from yourself for being one of the best customers at HSN!
IS: How much do you buy?
MG: I think I might be one of, if not the biggest jewelry customers.
I believe that the reason that I really understand our consumer is I AM her. I love the thrill of it, I love discovery, I love the story behind what I'm buying. You can walk with me in my home and I will tell you the story of where I found that chair and how I found that chair and every single piece.
The celeb factor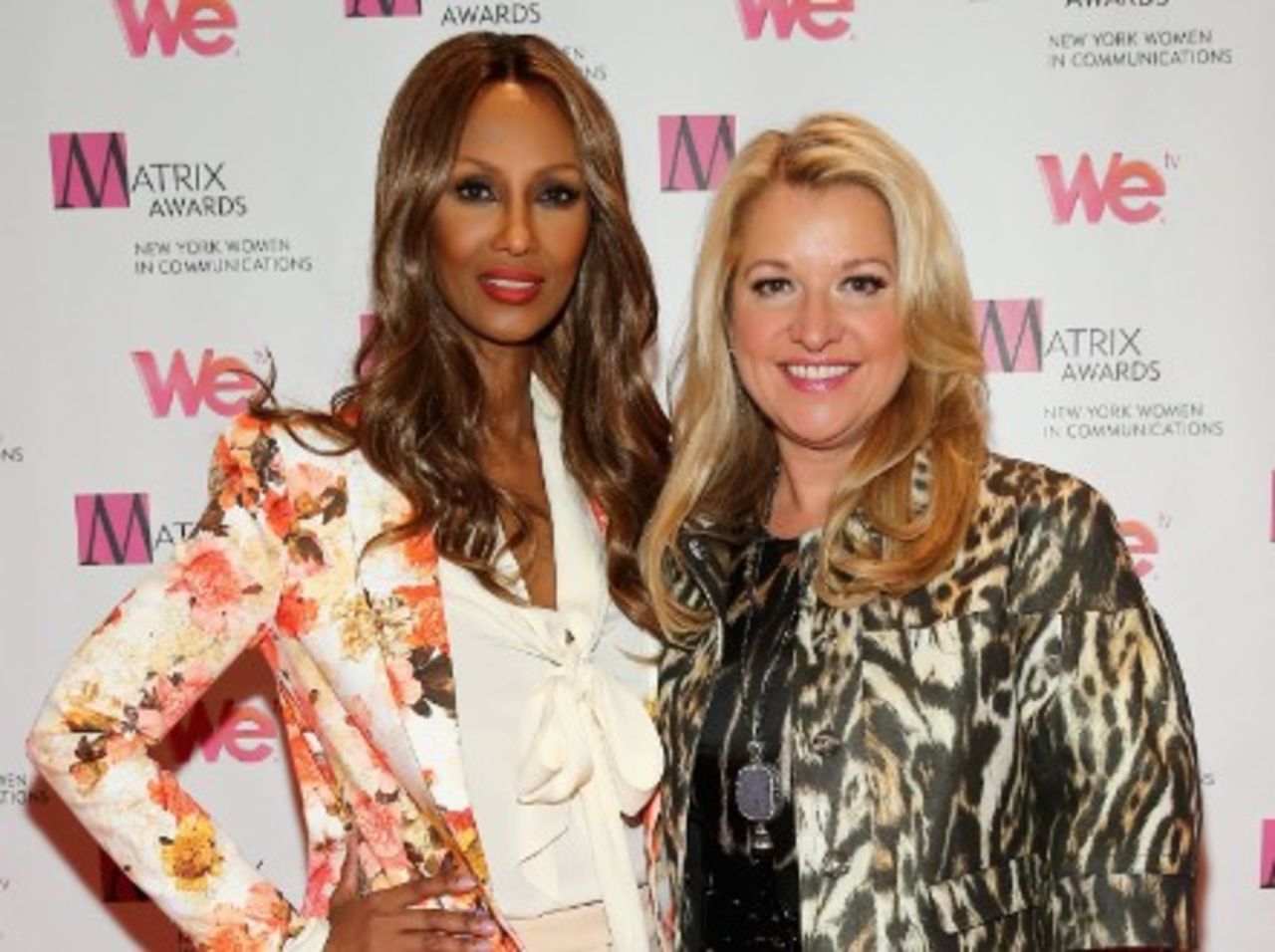 IS: Part of the reason for your success has been you attracting major celebrities and their brands and bringing them to HSN. Why has it done so well?
MG: One of the things that we said early on is if we're going to have credibility in this idea of editorial program commerce, we need every one of the individuals that come to HSN, they have to have a great product, a great story and be a great storyteller.
It's about the story, so if you look at our recent 100 Foot Journey or Maleficent with our Disney partnership, those are things that can transport people they can feel they're part of that journey and then they can be inspired to want the product, and that's what we're trying to do.
The challenges
IS: What are some of the challenges you've faced in your time here?
MG: The challenge was getting people to embrace the new, and dealing with being dismissed. It hurts because you take it personally, but it makes you stronger.
I'll never forget when I first went to some fancy cocktail party in New York, somebody said asked what I did, and I said i was the CEO of IAC retail and we have HSN, and they go (whispering) "I've shopped on HSN" and I go, "Why are you whispering?!" But it was a very sobering experience and one that really, reinforced my belief of how to behave, as a leader as an individual.
Read: Bobbi Brown's billion-dollar idea: 'Lipstick like lips'