Story highlights
Sales of recreational marijuana began in Washington state this week
Kevin Sabet: Colorado's experience with pot legalization can hardly be called a success
He says marijuana companies will profit from sales while kids will be harmed
Sabet: Marijuana users have higher risks of schizophrenia and other psychotic illnesses
(CNN) —
This week, Washington state opened recreational marijuana stores for the first time. And these stores don't just carry your father's kind of weed. In addition to highly potent cigarettes – which are much stronger than those some people might remember from Woodstock – stores will also soon sell super-strength, pot-infused cookies, candies, sodas, vapor and wax concentrates.
Time will tell what the effects will be, but the state is not the first place to implement such a policy. Colorado started to sell marijuana six months ago. When President Barack Obama stopped by a Denver bar on Tuesday night, it comes as no surprise that someone offered him weed.
Colorado's experience with pot legalization can hardly be called a success. In fact, it should be considered a warning for the residents of Washington.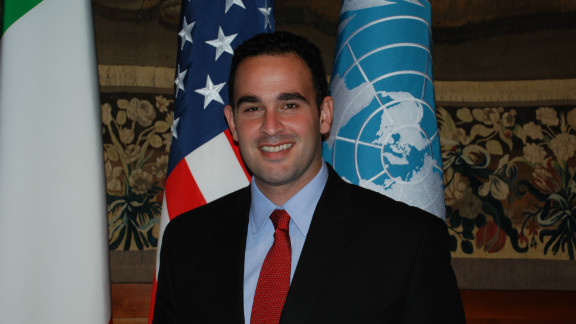 Courtesy of Kevin Sabet
Special-interest "Big Tobacco"-like groups and businesses have ensured that marijuana is widely promoted, advertised and commercialized in Colorado. As a result, calls to poison centers have skyrocketed, incidents involving kids going to school with marijuana candy and vaporizers seem more common, and explosions involving butane hash oil extraction have risen. Employers are reporting more workplace incidents involving marijuana use, and deaths have been attributed to ingesting marijuana cookies and food items.
So much for the old notion that "pot doesn't kill."
Marijuana companies, like their predecessors in the tobacco industry, are determined to keep lining their pockets.
Indeed, legalization has come down to one thing: money. And it's not money for the government – Colorado has only raised a third of the amount of tax revenue they have projected – it's money for this new industry and its shareholders.