Editor's Note: Capt. George Galdorisi is a career naval aviator and co-author of "Leave No Man Behind: The Saga of Combat Search and Rescue." He has also written eight other books, including "Tom Clancy Presents: Act of Valor" and "The Kissing Sailor," which proved the identity of the two principals in Alfred Eisenstaedt's famous photograph. His latest book is a reboot of the best-selling Tom Clancy's Op-Center series – Book One, "Out of the Ashes." The opinions expressed in this commentary are solely those of the author.
Story highlights
Capt. George Galdorisi co-wrote the book on why the military leaves no man behind
He says the concept goes back centuries and has modern roots in our armed services
Combat search and rescue is a special practice that saves downed or missing forces
The practice, he says, has been inconsistently applied throughout modern warfare
I first heard Jim Brady's name as I was walking into my college cafeteria early one evening in 1981. A somber radio voice announced the passing of Brady, the White House Press Secretary who had been shot along with President Ronald Reagan, not more than a couple of miles from campus.
But has that always been the practice of the U.S. Armed Forces? And why is it worth risking the lives of more soldiers just to bring one lone man or woman in uniform home? You'd be surprised to know why it hasn't always been that way.
The concept of the Latin phrase nemo resideo, or "leave no one behind," is almost as old as warfare itself. Greek mythology portrayed heroes who rescued those captured by enemies.
Two millennia later, in early colonial America, this mythology morphed into legends such as that of James Fenimore Cooper's Natty Bumppo and the Deerslayer in "The Last of the Mohicans," who famously rescued the helpless from the savage's camp. About a century later, images of the U.S. Cavalry began to appear on the silver screen, riding to the rescue of captured women and children.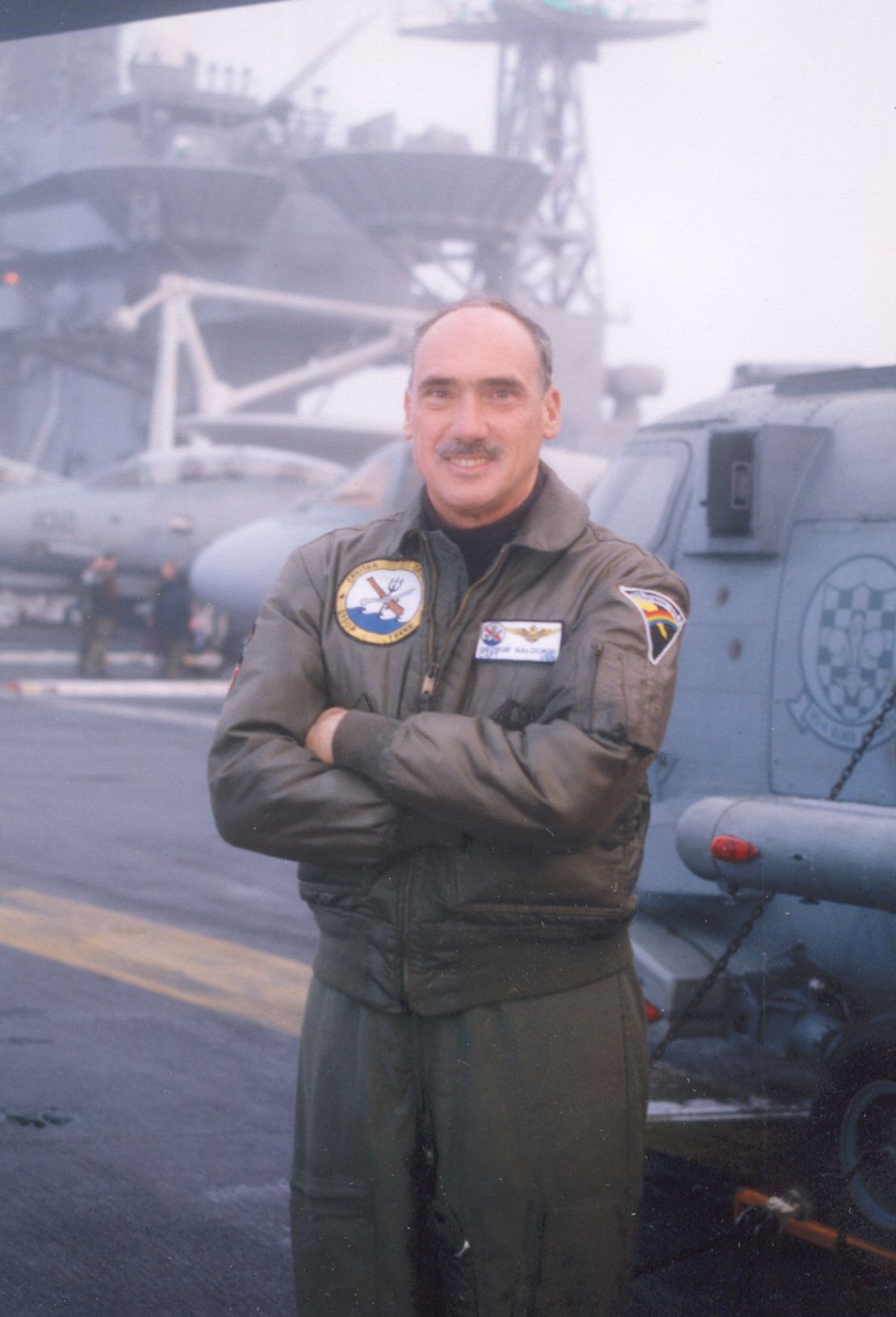 But with the advent of mechanized warfare and early aviation, the military gained a practical ability to go around or over the enemy to bring back stranded comrades or liberate prisoners of war.
Today, the phrase is often attributed to the elite U.S. Army Rangers, who have the language as part of their creed: "I will never leave a fallen comrade to fall into the hands of the enemy."
Similar language can be found in the Soldier's Creed – "I will never leave a fallen comrade" – as well as the Airman's Creed – "I will never leave an Airman behind." The Latin version, nemo resideo, is even the motto of the Marine Corps' Personnel Retrieval and Processing Company, the team charged with retrieving the remains of fallen service members from the battlefield.
And as conflicting media reports trickle in about numerous search and rescue missions trying to find Bergdahl in Afghanistan, one thing is clear: a dedicated, organized and trained combat search and rescue force is critical to finding and saving our lost soldiers, airmen, sailors and Marines.
Those brave soldiers who recovered Bergdahl from his Taliban captors last week and spirited him off were reportedly members of U.S. Special Forces. In fact, when the disoriented Bergdahl first boarded the Black Hawk helicopter, he was said to have scrawled on a paper plate "SF?" "Yes!" shouted at least one man over the roar of the rotors. "We've been looking for you for a long time!"
But that team was different from a dedicated combat search and rescue force – special troops, helicopters and other assets held at the ready – that has only recently become a permanent fixture in the U.S. military.
Opinion: An ugly decision, but the right call
On March 23, 2003, Pvt. Jessica Lynch was captured by Iraqi forces in Nasiriyah and rescued a week later by a dedicated CSAR team. Two years later in Afghanistan, nearly two dozen CSAR Special Forces operators were lost while failing to rescue SEAL Lt. Michael Murphy's recon team. The story of that tragedy was told in the recent film "Lone Survivor."
Even though the results were different, both actions define the risks and rewards of trying to rescue our warriors held in captivity or trapped behind enemy lines, with roots running through our national ethos for over a century.
What is CSAR and how is it different from other rescues?
It is a dedicated force fighting for a downed airman or missing soldier, exerting local dominance long enough to suppress hostile opposition and snatch the threatened person from the jaws of a sophisticated enemy. And hurry up doing it.
If that is not the situation, then those who argue against dedicated combat rescue organizations are right; send whoever is handy and available. It is not a combat rescue. Any competent helicopter crew should be able to do it.
The men and women who make up the CSAR cadre of the U.S. military willingly lay down their lives to rescue their comrades.
Opinion: Will Democrats pay a price for Bergdahl deal?
But in an era of declining military budgets, with two wars winding down, and with the American public weary of war, it is unclear whether we as a nation are willing to invest in the equipment and training needed to keep our CSAR forces primed and ready. Sadly, history suggests we may not be.
The history of rescuing downed airmen by other airmen is as old as the history of air combat. In the World War I, we had no combat search and rescue, although that war saw the birth of the concept of combat rescue. In World War II, we began without combat search and rescue, had unprepared forces attempting rescues on the fly – often with catastrophic results – then ended the war with a robust CSAR effort, only to dismantle it in the euphoria of demobilization.
In the Korean War, we had a strong CSAR but allowed it to atrophy again. In Vietnam, we finally established one of the strongest CSAR forces to date. For the first time, combat rescue as a mission survived.
Between the end of Vietnam in 1973 and Operation Desert Storm in 1991, the need for CSAR was demonstrated often, but the military's CSAR forces subsisted on meager funding.
When Desert Storm broke out, the nation's combat rescue capability had degraded to the point our aviators going into combat did not have the backup they sorely needed.
Of 87 airmen downed in that war, 39 survived, but only eight were rescued. Of the 31 others, 10 were deemed to have been rescueable but were not. Largely because of the short war and low losses compared with previous wars, however, few noticed this poor showing.
We argue sooner or later, somebody has to go down there and get the downed airman or missing soldier. And hurry up doing it.
It should be trained, dedicated and fully funded combat search and rescue assets who get there first.
Our men and women fighting for America deserve nothing less. We will never leave them behind.
Follow us on Twitter @CNNOpinion.
Join us on Facebook.com/CNNOpinion.