Story highlights
RNC Chairman Reince Priebus argues that school choice is important to the nation
Priebus: Blocking access to better schools is not equal opportunity, and it's not fair
When parents can choose among options for their children, he says, it produces competition
We won't be able to fix our schools without a fight, says Priebus
Editor's Note: Reince Priebus is chairman of the Republican National Committee. You can follow him on Twitter @Reince. The opinions expressed in this commentary are solely those of the author.
(CNN) —
This weekend marks the 60th anniversary of the Supreme Court's decision in Brown v. Board of Education, a unanimous ruling that declared school segregation unconstitutional and affirmed the principle that in America, all children, regardless of their race, should have equal access to a quality education.
Integration, long overdue, did not happen overnight. President Dwight D. Eisenhower had to deploy the 101st Airborne and federalize the Arkansas National Guard to enforce the integration of Little Rock's Central High School. Nine years after Brown, Alabama's governor, George Wallace, was still promising "segregation forever" as he blocked the entrance to the University of Alabama.
Thankfully, the days of police physically blocking the school doorway to keep out minority students are behind us. But the fight for equal opportunity in education lives on.
According to a 2011 study, more than 40% of black students were assigned to schools that are underperforming, and they are much less likely to graduate high school. Among high school graduates in 2010, just 52% of black males and 58% of Hispanic males completed high school in four years, compared to 78% of white males.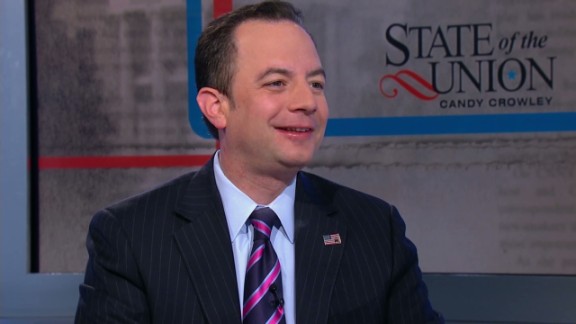 That's why education remains a civil rights issue – the civil rights issue of our time, and it demands action from all of us.
Fighting for school choice is one of the ways to take action. For most students today, their neighborhood or zip code determines their school. That means some kids, by no fault of their own, are forced into a failing school. They don't have a choice.
That's not equal opportunity, and it's not fair. No parent wants to see his or her child languish in a bad school. Parents want what's best for their children, and that's why Republicans believe they should have the ability to choose the right school for their children. That's why the Republican Party is the party of school choice.
School choice takes many forms. In some places, it means opening charter schools, which have greater flexibility to adapt to the unique needs of their students. In other places, it means allowing students in one public school to attend a different public school. It means having alternatives like magnet schools and virtual schools and protecting parents' right to home school. And it can also mean giving students in underperforming schools scholarships to attend a private school.
For example, under the leadership of Gov. Bobby Jindal, Louisiana established the Louisiana Scholarship Program, which gives funds to low-income students to escape underperforming schools and attend a better private school. More than 90% of students using the program are minority students.
In the District of Columbia, a similar program supported by Republicans in Congress is also getting results. It's also extremely popular among D.C. families. A Department of Education study found that students enrolled in the D.C. Opportunity Scholarship Program had a 91% graduation rate. That's more than 20 percentage points above the graduation rate for those who didn't receive a scholarship.
When a D.C. student named Tiffany, who's now in college, was asked what an Opportunity Scholarship meant for her, she recounted that after applying, "I started praying every day because I didn't want to go to a neighborhood school." School choice meets an urgent need – and can be an answer to kids' prayers.
By empowering parents over bureaucrats, school choice challenges all schools to do better.
When parents can choose among various options for their children, it produces competition. Competition breeds innovation, and that in turn leads all schools to improve and find ways to serve the needs of their students. When Florida enacted a school choice program under Gov. Jeb Bush, schools across the state improved.
Despite its merits, though, there are those who oppose school choice. Some haven't taken the time to see the profound difference it can make. But too many of them, especially those school choice opponents in elected office, are more concerned about what the special interests want. Groups such as teachers' unions will go to great lengths to fight school choice. That's because they're looking out for adults, not for our kids.
It's hard to understand why so many in the other party, including the Obama administration, oppose proven school choice programs like those in Louisiana or in the District of Columbia, whether their opposition takes the form of lawsuits, legislation, or misinformation.
Opposition is nothing new. The Milwaukee Parental Choice Program, the first of its kind, has endured legal challenges from those who wanted to maintain the unacceptable status quo. As a lawyer in Wisconsin, I was part of the legal team that defended the program. School choice won in court, but my experience reminds me that we won't be able to fix our schools without a fight.
That fight happens in cities, state capitals, and Washington. This month, the U.S. House of Representatives, led by Republicans, passed legislation to expand charter school options. Sen. Tim Scott recently introduced the CHOICE Act, and other Republican senators, including Rand Paul, Marco Rubio, Pat Toomey and Lamar Alexander, have offered proposals in the Senate to expand school choice. Hopefully, Democrats in the Senate and the White House will come on board.
School choice doesn't solve every problem, but it has proven tremendously effective in raising graduation rates and achievement levels for low-income and minority students. It has offered alternatives for students, including those with disabilities, whose needs weren't met in their local schools.
And by empowering parents over bureaucrats, school choice challenges all schools to do better – helping all of our kids.
We uphold the legacy of Brown best when we continue the work of tearing down barriers to educational opportunity. As former President George W. Bush said recently, "Education in America is no longer legally separate, but it is still not effectively equal."
Until equal opportunity in education is a reality for all kids – of all races, of all backgrounds, of all abilities – our work isn't done.
Follow us on Twitter @CNNOpinion.