Story highlights
What effect will wearables have in the workplace?
Dr Chris Brauer's team has found some "startling" results
Productivity of those wearing wearables increased by 8.5%
Job satisfaction increased by 3.5% but alertness fell by 9%
We know how wearable tech can enhance our fitness lives; some of us use it to track our diets and even record our daily entertainment choices; but there's evidence that its most significant application is yet to come: the workplace.
The Human Cloud at Work is an experimental design research collaboration between the Institute of Management Studies (IMS) at Goldsmiths, University of London and Rackspace, the open cloud company – assessing the impact of wearable technologies on productivity and performance in the workplace.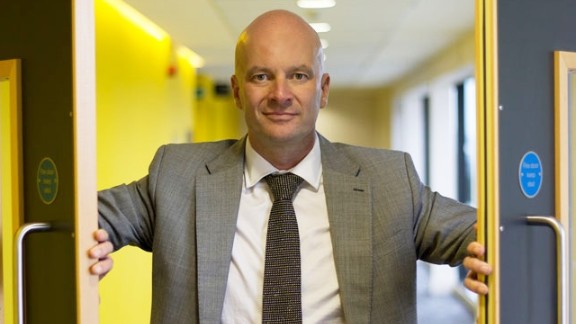 Chris Brauer
During a month-long preliminary study participants were equipped with three devices: the GENEActiv high-velocity accelerometer wristband, which measures movement and activity; the NeuroSky Mindwave portable biosensor EEG, which monitors brain activity; and the LUMOback posture and activity coach.
Initial results show that productivity of those using the wearable tech increased by 8.5% and job satisfaction by 3.5%. We're in the process of increasing our sample size and study duration to assess the longer-term implications of these findings.
However, while it'll be interesting to see how individual workers harness wearable tech to improve their performance, its the organizations themselves that – in my view – stand to benefit most if the technology is broadly adopted in the workplace.
Why? It's all about the data.