Story highlights
Want to raise a reader? Be the reader you want your children to be, experts say
Anna Quindlen's son pretended he couldn't read so his mother would keep reading to him
Quindlen: Make reading a reward, "like chocolate pudding and a milkshake combined"
Children's literature experts love Roald Dahl, Dr. Seuss and Maurice Sendak
Editor's Note: Parents, how do you keep your kids learning through the summer? We're looking for advice on summer learning from home schooling families! Share your experiences on CNN iReport!
(CNN) —
There's learning to read, and then there's loving to read.
As the end of the school year approaches, parents are stockpiling ideas to keep their children on top of those long summer reading lists. But how?
Bestselling novelist and renowned nonfiction writer Anna Quindlen raised three avid readers who are also a big part of her work. Her eldest son, Quin Krovatin, now 29, helped research and write her 2004 travelogue, "Imagined London," and her fun and foibles as a parent found their way into her other writing, without exposing too many details about them. ("Books and columns come and go, but your kids are there forever," she said.)
Quindlen recently took some time on her tour to promote her new novel, "Still Life with Bread Crumbs," to offer some guidance on raising kids who are passionate about reading.
It's never too early to read to children – and don't stop
Quindlen and her husband, Gerald Krovatin, started reading to their three kids from the start. "We read to them from the time they were very little," she said.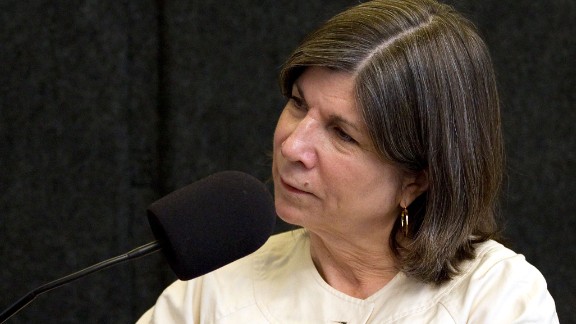 Dario Cantatore/Getty Images
When Quin was 5, he showed his mother just how much the reading message hit home. "I took him for a school interview, which is a horrid rite of passage in Manhattan. And the interviewer came out and said, 'And how long has he been reading?' And I said, 'Oh he can't read. He's only in kindergarten.' And she said, 'No, he reads.' I thought, 'Oh I'm the world's worst mother.' "
She laughed, and continued: "I said, 'Quin? You can read?' He sort of shook his head. And I said, 'Why didn't you tell me?' And he said, 'Because I was afraid you wouldn't read to me anymore.'
"So I told him then that I would read to him forever."
Just because your children can read, doesn't mean they don't want to share books with their parents. Sharing "Harry Potter" with your children can be even more fun than reading it alone the first time.
Make reading the reward
Once kids can read by themselves, present books as a treat, rather than a task. Even if their teachers ask them to read at home for 20 minutes a day after school, urge your children to read for an hour or more – by choice.
" 'All right, if you're good tonight, you can read for a half an hour after you get into bed.' If you make reading seem like castor oil, it's no surprise that your kids won't want to do it. If you make it seem like chocolate pudding and a milkshake combined, they will be thrilled to do it," Quindlen said.