Editor's Note: Olympia Dukakis is an Academy-award winning actress who has appeared in more than 60 feature and short films, including "Moonstruck," "Mr. Holland's Opus" and "Steel Magnolias." She is a member of Caring Across Generations, a nonprofit organization advocating quality care for older Americans.
Story highlights
Olympia Dukakis says home care aides helped her give her mother the best care
Dukakis: The need is exploding for care workers, who allow seniors to age with dignity
She says care workers need good wages and benefits to take care of their own families
Dukakis: We should have training programs and people can choose this as a career
When my mother was diagnosed with Alzheimer's in the late 1980s, my husband and I were not able to meet her needs by ourselves. Like so many families, we turned to committed and compassionate home-care workers, who supported not only my mother but also the whole family during the progression of my mother's disease.
I am so grateful that I was able to be with my mother, in our home, in her final years. It would not have been possible without the incredible women who provided quality care to my mother.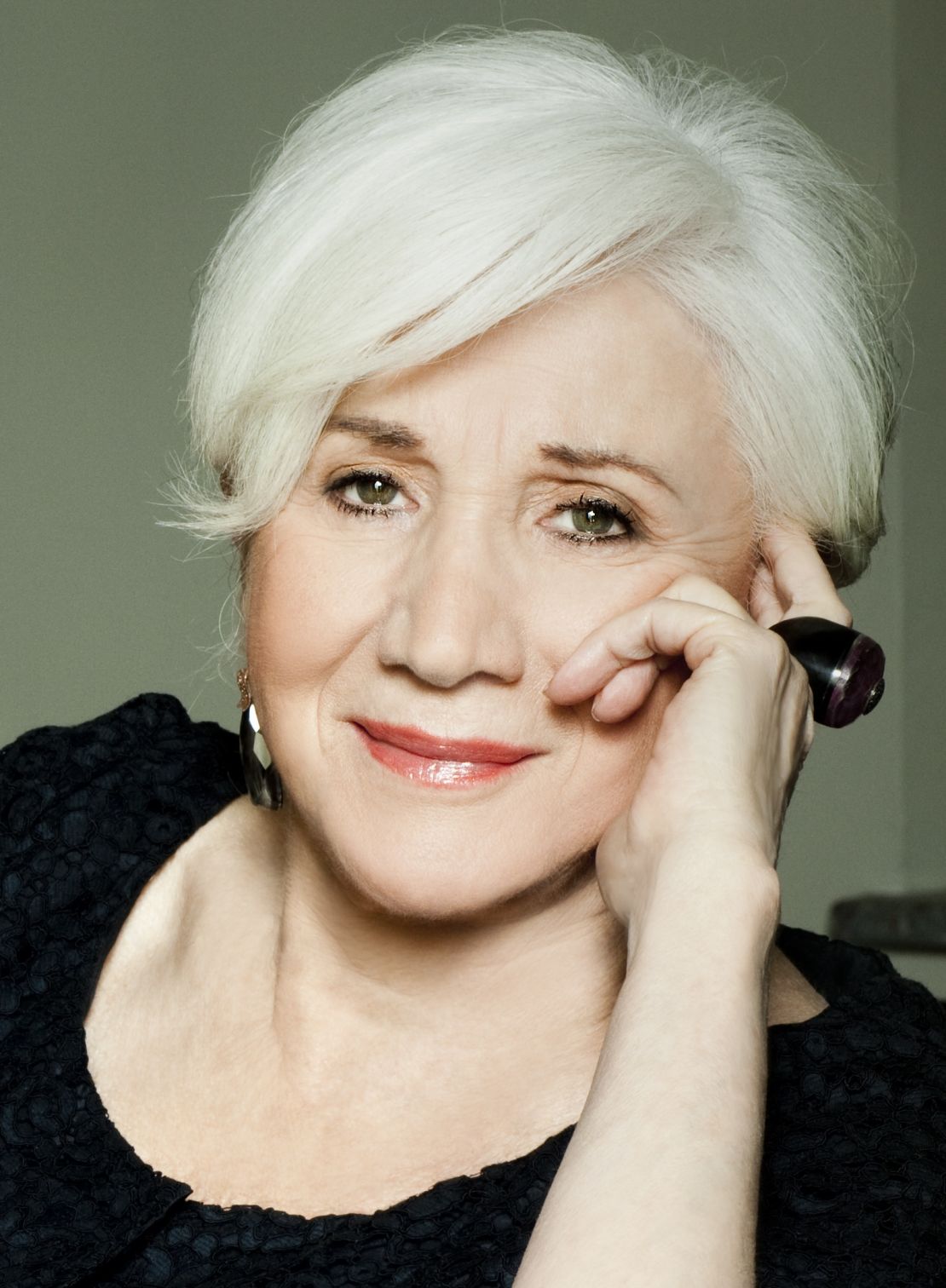 More and more Americans are being diagnosed with Alzheimer's, and a new study published in Neurology suggests that we might be underestimating its toll. The study found that instead of 83,000 as previously believed, the disease may take half a million lives a year – just below heart disease and cancer on the list of America's top killers.
That means more and more people will need intense, at home care as they age. With Americans living longer than ever and with the baby boomers reaching their golden years, the need has never been greater for a home-care workforce that will allow seniors to live with dignity and independence.
This need is made all the greater by the economic reality facing America's "sandwich generation," the term given to folks who must balance caring for their aging parents and their children while holding down a job and keeping everyone afloat. They confront the limits of what's humanly possible every day. They have neither the time nor the means to plan for their own long-term needs, perpetuating a negative cycle that must end if we hope to put our country on the road to recovery and keep it there.
There are at least 2 million home-care aides in this country doing the important and difficult work of supporting families through the joys and challenges of aging – and demand for these workers is expected to double by 2020. The Bureau of Labor Statistics projects that the No. 1 growing occupation in the next 10 years will be the in-home caregivers.
Recent state and federal actions have laid the groundwork to build and strengthen this workforce. In 2013, the Obama administration extended Fair Labor Standards Act to home-care workers, guaranteeing them minimum wage and overtime protections. We've also seen recent state victories on the domestic worker's bill of rights: New York, California and Hawaii have already passed legislation, with Massachusetts and Illinois likely to follow suit.
These individuals – overwhelmingly women – so crucial to ensuring a high quality of life for our elderly relatives and friends are marginalized, disenfranchised, often denied basic protections and classified as a throwaway sector of low-wage work. It is no wonder that we lack the workforce to meet our nation's skyrocketing need for long-term care – we don't care for them.
Care workers fall into a unique category. They are Americans who support themselves by helping another family's loved ones, yet have to sacrifice their own care and that of their families. If we raise wages and offer attractive benefits, we provide economic opportunity on two fronts: lifting care workers out of poverty and giving sandwiched families the chance to develop and grow professionally themselves.
Effective career training cannot take a backseat, either. If we can implement a thorough, strong and efficient training program for caregivers, we can create an occupation that helps all individuals struggling to make ends meet – from the low-wage worker or immigrant searching for a career to the "sandwich generation" mother who had to give up her career to devote herself to the care of her children and her elderly parent.
We also cannot forget that many immigrants work in America's burgeoning caregiving industry, young men and women who have come to the U.S. looking for opportunity and a pathway to citizenship. A care career could help them achieve their dream and make a critically important contribution to our country.
My mother's care involved far more than I alone could provide. We relied on care workers to keep her stable, relatively active and well cared for, and I will be forever grateful for their work and dedication, which helped me care for my whole family and eventually laid the groundwork for my own long-term care needs.
Care workers are invaluable. We must provide for them in the same amount they provide our elderly, the same amount I gave to my mother and the same amount my own children will give to me.
Follow us on Twitter @CNNOpinion.
Join us on Facebook/CNNOpinion.
The opinions in this commentary are solely those of Olympia Dukakis.