Story highlights
Police: Moazzam Begg is among four arrested on suspicion of Syria-related offenses
Police: He's suspected of attending a terrorist training camp, aiding overseas terrorism
Begg spent nearly three years at Bagram airbase and the Guantanamo Bay prison camp
He was released in 2005 and sent back to Britain
(CNN) —
A former Guantanamo Bay detainee from Britain is among four people arrested on suspicion of Syria-related terrorism offenses, UK counterterror police said Tuesday.
Moazzam Begg, from Hall Green in Birmingham, is "suspected of attending a terrorist training camp and facilitating terrorism overseas," a statement from West Midlands Police said.
The three other suspects – a man, 36, a woman, 44, and her son, 20, all from Birmingham – were detained on suspicion of facilitating terrorism overseas, police said.
"All four arrests are connected. They were preplanned and intelligence led. There was no immediate risk to public safety," said Det. Superintendent Shaun Edwards of West Midlands Police.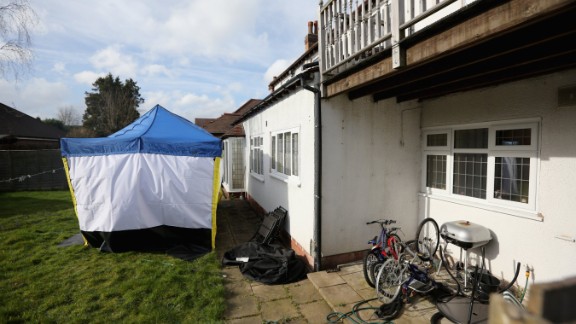 Officers are carrying out searches at properties connected to the suspects and vehicles and electronic equipment are being removed for forensic analysis, authorities said.
The suspects have not been charged with any offense.
Begg was arrested as a suspected al Qaeda member in Pakistan in February 2002 and was held at the U.S. airbase at Bagram, Afghanistan, before being sent to the U.S. prison camp at Guantanamo Bay, Cuba.
Begg spent nearly three years in custody. He was sent back to Britain by the Bush administration in early 2005 and was never prosecuted.
He co-authored a book about his experiences at Guantanamo Bay in 2006 and has appeared as a public speaker and commentator in Britain and overseas since his release.
READ: Amanpour blog: Former Guantanamo prisoner befriends jailers