Story highlights
LZ Granderson: Chicago mayor must figure out how and where guns can be sold in the city
LZ: Chicago banned gun sales but still had a lot of murders; ban was ruled unconstitutional
LZ: Still, guns used in crimes are largely bought outside the city and in other states
Editor's Note: LZ Granderson writes a weekly column for CNN.com. A senior writer for ESPN and lecturer at Northwestern University, the former Hechinger Institute fellow has had his commentary recognized by the Online News Association, the National Association of Black Journalists and the National Lesbian and Gay Journalists Association. Follow him on Twitter @locs_n_laughs.
(CNN) —
Kevin Baker, a student at Harold Washington College in Chicago, and his cousin, a senior at DePaul University, were walking home from school one day last week in the city's Chicago Lawn neighborhood.
They were approached by two men, one carrying a gun. The men demanded the students hand over their cell phones.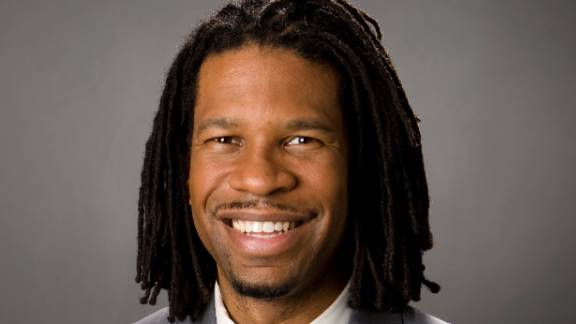 PHOTO: ESPN
They complied.
And as the two men began to walk away, the gunman turned around, yelled something at Baker, and then shot him in the head. The 19-year-old, who wanted to be an architect and was known as "College Kid" in his neighborhood, died hours later.
His senseless killing happened just a few days after a federal judge gave Mayor Rahm Emanuel six months to figure out how and where guns can be sold in the city. The court had ruled Chicago's ban on gun sales was unconstitutional.
This scenario tells you all you need to know about the gun control conversation in 2014. There isn't one.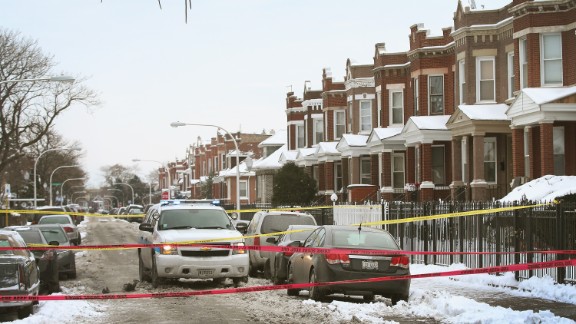 PHOTO: Scott Olson/Getty Images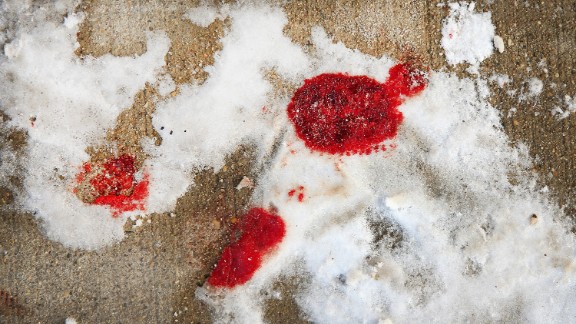 PHOTO: Scott Olson/Getty Images
And the optics of tragedies like Baker's is part of the reason why.
Chicago had a ban on guns sales in 2012, but was still the country's murder capital in numbers of killings, if not in rate – although the number dropped in 2013. So how can you prove a ban works to keep people safe? That's not me asking the question. That rationale was part of U.S. District Judge Edmond Chang's ruling on the ban: "The evidence does not support that the complete ban sufficiently furthers the purposes the ordinance tries to serve."
Now there is an obvious flaw in Chang's logic:
Of the 1,375 guns used in crimes between 2008 to 2012, one in five was legally purchased from one shop about 20 miles outside of the city. Also, a Chicago Police Department report found that 30% of the 17,230 guns recovered between January 1, 2008, and March 31, 2012, were bought in Cook County, where Chicago is located. Many more were bought elsewhere in Illinois. And nearly 60% of those guns were bought outside Illinois, in states with weaker gun laws, such as Indiana and Mississippi.
The guns aren't always legally purchased by individuals with clean records and then illegally sold to criminals. Sometimes the gun shops are burglarized. In 2012 thieves broke into a store in a northwest suburb using a sledgehammer and took 200 guns. That year, 501 people were shot to death in Chicago.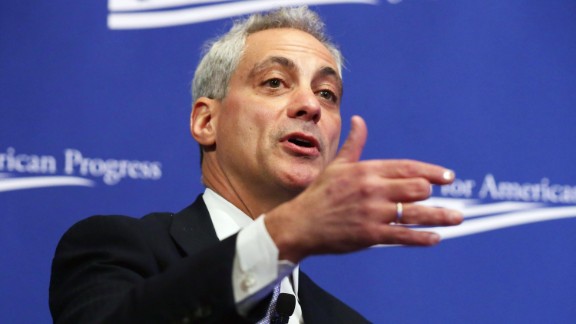 PHOTO: Chip Somodevilla/Getty Images
It is disingenuous for gun rights advocates to dismiss the effectiveness of a city's gun ban without acknowledging that guns are coming into the city from other areas, including the suburbs, making it easy for criminals to game the system. But the onus is still on pro gun-control politicians – like Emanuel, like San Francisco Mayor Ed Lee, like New York Gov. Andrew Cuomo – to make an airtight case against what many see as infringement on the Second Amendment.
And fair or not, people being shot and killed in cities with tough gun laws on the books does not help their case.
In 1976, Washington essentially outlawed private ownership of new handguns and in 2007, nearly 80% of the city's murders were committed with guns. The following year, the Supreme Court ruled the ban was unconstitutional.
Chang's ruling is just the latest blow delivered to Chicago's gun laws, considered by many to be the strictest in the nation.
In 2010, the Supreme Court struck down the city's 28-year ban on handguns. In response to that decision, the city required an hour of range training for gun ownership and then banned gun ranges. That was ruled unconstitutional in 2012. So now the city has gun ranges, but the guidelines are tough – in industrial areas, at least 1,000 feet away from schools, churches, playgrounds and day care centers plus noise restrictions.
As you would expect, gun rights advocates say the rules are too tight and are being challenged in court.
After Chang's ruling, the mayor said he would write the restrictive ordinances in "a thoughtful, strategic way, that doesn't undermine what we're trying to do in bringing a level of safety and security to the people of the city of Chicago."
But whatever ordinances he comes up with have to be reasonable, otherwise the city is back in court.
Groups, like the National Rifle Association, keep suing.
Innocent people, like Baker, keep dying.
To complicate matters, now Emanuel – the man known as "Mayor 1%" for his tendency to spend more time with deep pocket types than community organizers – is going to have to survey the city's 77 communities and decide in which parts of the city, gun businesses can set up shop
Neighborhoods in the west and south – like the one Baker was murdered in – tend to be lower income, crime-ridden and predominantly minority areas. And black support for the mayor is shrinking. Neighborhoods in the north – where many of his six-figure salary donors live – have lower crime, higher wealth and are predominantly white.
Just when he thought keeping residents safe was hard enough now – because gun shops will draw the attention of criminals – he has to decide which ones may potentially become less so.
Follow us on Twitter @CNNOpinion.
Join us on Facebook.com/CNNOpinion.
The opinions expressed in this commentary are solely those of LZ Granderson.