Story highlights
Justin Bieber's arrest is a conversation starter, many parents say
Parents should do more listening than talking, one mom says
Asking kids what defines "greatness" could be beneficial, former principal says
Here's yet another time when I'm oh-so-thankful my kids are too young to a) be Justin Bieber fans and b) know anything about his arrest and Lamborghini joy ride allegedly under the influence of marijuana, alcohol and prescription drugs.
Sadly, parents of tweens and teens, especially those who continue to adore the 19-year-old superstar (despite his ongoing public travails), are not quite so lucky.
READ: Justin Bieber arrested on drunken driving, resisting arrest charges
But instead of fretting over what to say, many parents believe his arrest is a chance to continue the conversation about drinking, drug use and doing either while behind the wheel.
"I have used these sorts of 'public displays of difficulty,' as I like to call them, to sometimes segue into a conversation about what they would do if they had a friend who was in the same situation," said Devra Gordon Renner, a mom of two in Northern Virginia and co-author of the book "Mommy Guilt."
"However, I don't use these as teachable moments all of the time," Gordon Renner, a clinical social worker, said in response to a request for comment on Facebook. "Teens only listen for so long and too many 'examples' feels like proselytizing to them."
Parents should try to do more listening than talking, and ask kids what they think about Bieber's troubles, said Rachel Vail, a New York City mom of two and author of numerous books for kids and teens including her latest "Kiss Me Again."
"Scaffold their growing ability to think through complex issues like celebrity, entitlement, fame, substance abuse – and really listen to their thoughts," said Vail, also on Facebook.
"So often we think we have to have the correct answers and serve them up like so many inoculations to our kids. Being present and asking questions is sometimes the wiser, more respectful, and ultimately more empowering route."
READ: Justin Bieber is having some issues
Asking kids what really defines "greatness" could be enormously beneficial to them, said Tish Howard, a mother, grandmother and former elementary school principal.
"In conversations with my young students, I tried to steer the dialogue with them to a point where they were telling me the qualities they thought made someone worthy of being idolized," said Howard, who continues to work with schools through her education consulting firm.
"Kids can come to an accepted belief that it's not the talent that makes you great. It is what you do with it and your contribution to the whole that defines you," said Howard. "It is okay for kids to love (Bieber's) voice but differentiate that from him being a model of behavior."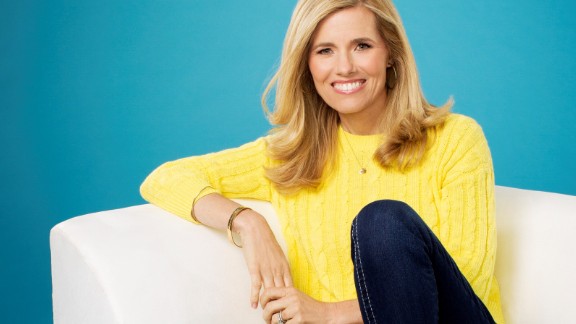 Mark Hill/CNN
Parents can sometimes "go overboard" when it comes to worrying about who their teens idolize, said Gordon Renner, the clinical social worker.