Story highlights
A New Jersey teen admits on camera he'll "probably" text and drive
Special software installed on a smartphone could prevent a teen driver from texting
Cell phone use causes a slower reaction time than a .08 blood alcohol level, experts say
Mom whose son was paralyzed by a drunken driver: You don't want a life like my son's
Editor's Note: Kelly Wallace is CNN's digital correspondent and editor-at-large covering family, career and life. She is a mom of two. Read her other columns and follow her reports at CNN Parents and on Twitter.
(CNN) —
My heart went out to Barb Dunn the moment her 16-year-old son, Daniel, answered my question.
Once he gets his license in June, would he text and drive? That's what I asked during a kitchen table conversation in their Roxbury, New Jersey, home.
As you can see in the video above, his answer was not the one his mom expected.
"I'm taking a deep breath," said Dunn, who recently purchased visor clips for Daniel's friends who have already gotten their licenses that say "Stay alive. Don't text and drive."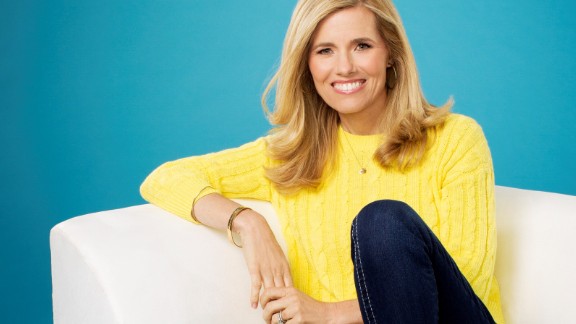 Mark Hill/CNN
Don't miss out on the conversation we're having at CNN Living. Follow us on Twitter and Facebook for the latest stories and tell us what's influencing your life.
"I wouldn't even mind if he said, 'I'm at a red light and I picked up the phone for a minute to read something and put it back down,' but that moving and texting freaks me out. It's not acceptable."
Daniel's mom might have wanted to slam her head against the counter but still she told me she appreciated her son's candor and realized in that moment how difficult it is to persuade teens, who text nearly all day long, not to do it while behind the wheel.
"Even a well-meaning teen is going to have trouble saying no when they get that buzz" from an incoming text or status update, said David Teater, senior director for the National Safety Council. "It's almost a Pavlovian response."
Adults text more than teens while driving
Teater sadly knows all too well what can go wrong with distracted driving. Ten years ago, a 20-year-old woman who had been talking on a cell phone ran a red light and killed his then 12-year-old son, Joe. Since then, he's dedicated his life to raising awareness about the dangers of talking on a cell phone while behind the wheel. A newer concern: how to eliminate driving while texting.
"A technology solution is incredibly important. We need to take the temptation away from people before it happens," said Teater.
A moving solution is at hand
But parents around the country might not realize that there is technology already available that can prevent a teenager from being able to text while behind the wheel.
Young drivers snapping 'selfies' at the wheel
Aegis Mobility has created software that is installed directly onto a teen's smartphone, tablet or other handheld device. Once the teen starts driving about 10 miles an hour, the software automatically puts the device in safe mode, which prevents the teen from texting, e-mailing or browsing the Internet.
The trouble, said company President and CEO Paul Zimmerman, is that a lot of parents don't know it exists. But he's trying to change that.
Iowa is making the software available free of charge (it typically costs about $4 per month) to teens up to 17 as they apply to get their licenses at the Department of Motor Vehicles, said Zimmerman. Since Iowa signed on, many other states are showing interest, he said.
Getting to teens as they get their license or as they are insured under their parents' plan is key, says Zimmerman, who is a father of two teens.
"Let's face it, most teenagers will not want this product voluntarily," he said. "It is up to the parent."
And the impact could be wideranging. "Literally, if our software is on 10,000 devices for more than two years, statistically, we will have saved a life," said Zimmerman.
People are doing dangerous things out there
Another big challenge is convincing teens – and adults for that matter – that talking on a phone is just as dangerous as driving under the influence.
Teater says using a cell phone with either a handheld or hands-free device while driving results in a slower reaction time than if you were driving with a .08 blood alcohol level, the legal limit.
Fatal wrecks underscore risks for young drivers
Car crashes kill 100 people every day and are the leading cause of accidental deaths in the U.S., says Teater. Meanwhile, 90% of the crashes, he said, are caused by human error including drivers trying to do too many things at once.
"Do we want every single person out on the roadway driving around updating Facebook and closing business deals?"