Story highlights
Ad encourages girls to "disrupt the pink aisle" with construction toys
GoldieBox says it creates toys for girls who want to build and create things
The ad is competing to appear during the Super Bowl
Sabrina, Reese and Raven traded in their tiaras for a toolbox, and they're encouraging other girls to follow suit in a new online campaign promoting GoldieBlox, a company that claims to make "toys for future inventors."
The company was started by Debbie Sterling, a Stanford-educated engineer, to "disrupt the pink aisle" and "get girls building."
Sterling says her ultimate goal is to bridge the gap of gender disparity in engineering; according to the Association for Women in Science, women account for 24% of the science, technology, engineering and math work force.
The popular ad featuring the trio of inventive girls is ironically set to the decidedly misogynistic Beastie Boys song "Girls," which includes lyrics like "Girls, to do the dishes" and "Her pants were tight, and that's OK."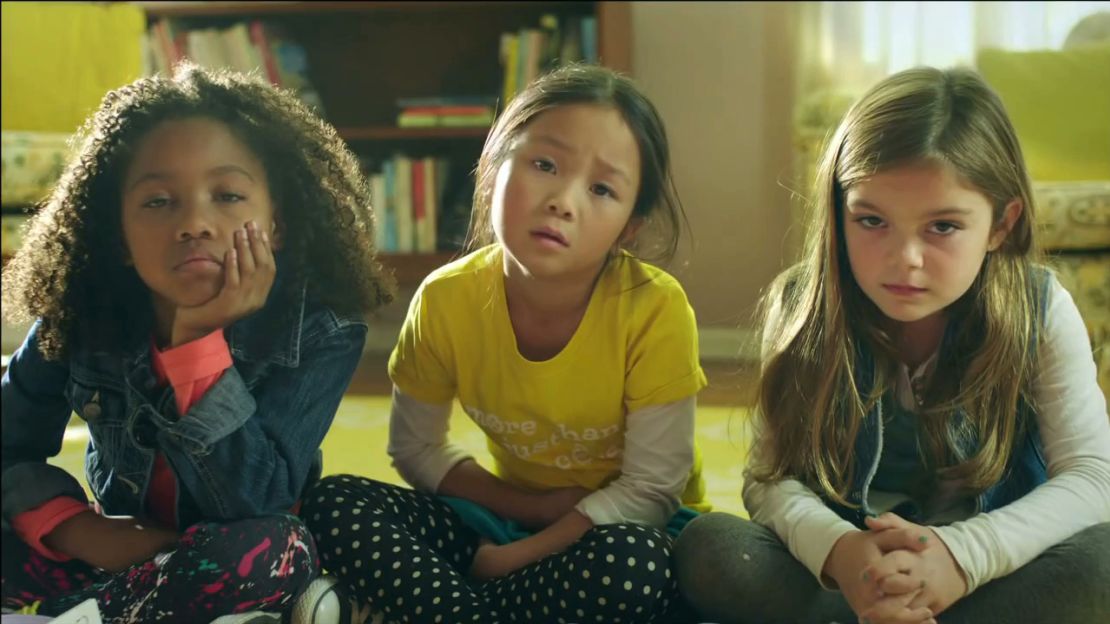 Siblings make clothes for girls 'to just be kids'
In the GoldieBlox version, the lyrics are synchronized with a Rube Goldberg contraption (you know, like Pee-wee Herman's breakfast machine) and altered to convey a more feminist message:
"You like to buy us pink toys,
and everything else is for boys
and you can always get us dolls
and we'll grow up like them … false."
The video has garnered more than 3.5 million views online over the course of a few days and is one of four finalists in Intuit's "Small Business, Big Game" contest. The contest winner will nab a multimillion-dollar ad spot during the Super Bowl on February 2.
Teen says pink toy ovens discourage boys from kitchen play
Although most of the reactions on social media have been echoes of "girl power," some criticized the pink girl-targeted toys as hypocritical and only further divisive of gender lines.
When kids play across gender lines
What do you think? Share your thoughts on GoldieBlox and the viral ad in the comments section below.