Story highlights
Peter Bergen: Of al Qaeda's affiliates, Al-Shabaab has had deepest links to the U.S.
He says 15 Americans have died fighting for Al-Shabaab, including suicide bombers
Bergen: Ethiopian invasion of Somalia has played a role in stirring recruitment
He says FBI, Justice Department have cracked down on American support
(CNN) —
Of all al Qaeda's affiliated groups, the Somali terrorist organization Al-Shabaab has over the past several years had the deepest links to the United States. Some 15 Americans have died fighting for Al-Shabaab, as many as four of them as suicide bombers in Somalia, and an American citizen even took up a leadership role in the group.
Al-Shabaab has also found supporters in places as diverse as Seattle, St. Louis, San Diego, Minnesota, Maryland, Ohio and Alabama.
Al-Shabaab had particular success recruiting Somali-Americans to its cause after the Ethiopian army invaded Somalia in 2006, which Al-Shabaab cast as Somalia being taken over by a "crusader" army. Ethiopia is a majority Christian nation.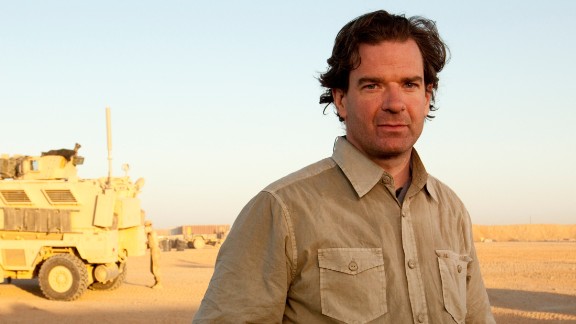 Tim Hetherington for CNN
The largest group of American citizens and residents who have provided manpower and money to Al-Shabaab reside in Minnesota. According to a count by the New America Foundation, 22 residents of Minnesota have funded or fought with Al-Shabaab during the past four years.
Opinion: How Al-Shabaab picks its targets
Three of them provided funds to Al-Shabaab, and 19 have been indicted for traveling to fight in Somalia or have died in the war there.
The story of Minnesotan support for Al-Shabaab began in late 2007, when Cabdulaahi Ahmed Faarax, an American citizen of Somali descent in his early 30s, and several other men met at a Minnesota mosque and discussed traveling to Somalis to fight for Al-Shabaab.
Faarax told the group that he had "experienced true brotherhood" while fighting in Somalia and that "jihad would be fun" and they would "get to shoot guns," according to the U.S. Justice Department.
That meeting resulted in seven men traveling from Minnesota to Somalia to fight for Al-Shabaab in late 2007.