Story highlights
Fathers can feel powerless when their wife or partner is pregnant
While she's doing the heavy lifting, an expectant dad's tasks are limited
One area where soon-to-be fathers can help: Food runs
Josh Levs says satisfying his wife's odd cravings is the least he can do
Editor's Note: CNN's Josh Levs covers a wide range of topics and also offers his personal take on issues affecting fathers and families. He covers fatherhood for HLN's Raising America. Follow him on Twitter and Facebook.
What's the strangest thing you've ever asked for at a restaurant?
It was probably nowhere near as strange as the kinds of things I've been requesting all the time lately. And so have countless other dads like me.
We're part of a legion called the HPWs: the Husbands of Pregnant Wives.
"Do you have anything with peppermint?" I asked the sweet young man at an ice cream shop, while holding my cell phone to my ear, taking instructions from my wife who was in bed at home. "And cherries? Peppermint and cherries? But no other flavors. Just peppermint and cherry – definitely nothing else."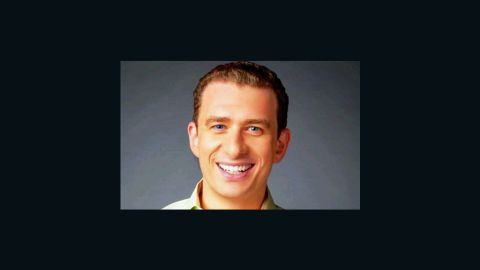 "Um, no, sir," he answered demurely.
Then there's the call to the specialty food store near our home.
"Hi – real quick – do you have anything with apples in it? Something sweet with apples? Something sweet that's warm with apples or that you can warm up? It has to be warm. And sweet. And apples."
"We have a blueberry tart."
"Do you have an apple one?"
"No sir."
Those are relatively tame examples. Once we called around town because my wife suddenly "needed" mozzarella sticks, which I'd never seen her eat in all our years together. But not just any mozzarella sticks. We asked the workers unlucky enough to answer the phone at several restaurants to describe the approximate dimensions, quantity, and level of "friedness" of said mozzarella sticks.
When we miraculously found a pub whose answers sounded appetizing to my wife, we booked over, and I ran – literally – to get them while she stayed in the car, double-parked, having a nice chat with a police officer who saw her protruding belly and spared us a ticket.
It's always a hurry when my wife thinks of something she'll actually eat these days, since even the thought of most food makes her sick, and her whims can change on a dime. If we wait too long, she becomes disgusted by the very thing she craved.
One night I went driving to pick up chili, which I've never seen her order, from a restaurant we hadn't been to for months. Another night she had to have fish tacos, from a specific location of a local chain. Not the one near us.
Sometimes I've had to drive to the supermarket to order a particular sub sandwich, even though we had the same ingredients at home. The thought of the sub I'd prepare for her made her sick; the one from the deli counter at the same store where we bought the ingredients, however, was manna.
Don't get me wrong – this isn't whining. I enjoy it. Given what our wives go through to bring life into the world, the guys I know are happy to do anything we can to help. (And after what I saw when my son was born into my arms in an emergency, my gratitude for all women who go through that is beyond anything I've ever imagined.) I'd wait in a ridiculously long line for fish tacos every day for months.
Watching our wives go through the physical challenges of pregnancy and knowing we can't relieve it sucks. Want to frustrate a guy? Show him a problem he can't fix. Going on wild goose chases for uber-specific foods counteracts that sense of helplessness. Here's something we can do.
You learn to enjoy it, and see the humor. After working late one night, I came home to find that she had used Zifty to get six potato skins delivered – for $20.
Meanwhile, when I try to eat totally normal foods, she can't even stand being in the house.
The worst is chicken, which is tough for me because I basically subsist on kosher skinless boneless chicken breasts. If I so much as turn the oven on, her eyes bug out at me. You can almost see smoke coming out of her ears. (Sci fi fans: think Dark Willow from Buffy.)
Don't miss out on the conversation we're having at CNN Living. Follow us on Twitter and Facebook for the latest stories and tell us what's influencing your life.
During my wife's second pregnancy – she's currently carrying our third child – she sometimes barricaded herself upstairs in our bedroom and shoved a towel into the crack at the bottom of the doorway, while I cooked downstairs with a fan going, the balcony door open, and two candles burning to try to make a meal for our oldest child and me while not stinking up the house.
So now, I generally give in and eat whatever my wife says she can tolerate being near at that moment. Or do takeout and eat outside in my car. Aha – another reason guys gain weight during our wives' pregnancies.
For whatever medical reasons, certain foods at certain moments give her the strength she needs. And, just like many other HPWs, I want my wife to have all the strength she can for the incredible work she and her body are undertaking for this child and for our family.
So next time you see an exhausted guy standing in line for takeout while talking or texting on his phone and asking seemingly obscure questions about the food, smile. It just might mean that somewhere, a loving mom and future kid are counting on him to get it right – and he's doing what a dad's gotta do to pull through.