Story highlights
Arnold Barnett: Commercial flight fatalities rare, and most survived Asiana Flight 214 crash
He says a U.S. youth more likely to be president or win Nobel Prize in physics than die in crash
He says we must focus on mechanical reasons for crash
Barnett: Seven-second warning of stall should have come sooner
Editor's Note: Arnold Barnett is the George Eastman Professor of Management Science and professor of statistics at MIT's Sloan School of Management. An aviation safety expert, he has worked for the Federal Aviation Administration, Transportation Security Administration and two dozen airlines and airports. He was awarded the 2002 President's Citation from the Flight Safety Foundation for "truly outstanding contributions with respect to safety."
I write this piece with some trepidation, because people are understandably troubled by the crash of Asiana Airlines Flight 214 and want to know why it happened. They do not want to hear that it "could have been worse," that such events are extremely rare or that the causes of the accident aren't clear. But I will focus below on all of these points, because they are true and worth noting.
It is tragic that two teenage girls perished in the Asiana crash. But given the conflagration that left the plane a charred hulk, it is remarkable that 99% of the passengers survived the accident. Moreover, these were the first two deaths on scheduled commercial flights in the United States this year or, for that matter, in the last 4½ years. During that period, more 3 billion passengers flew with no fatalities in the United States or on U.S. airlines. Two in 3 billion is a very small number.
Did Asiana pilot have enough 777 experience?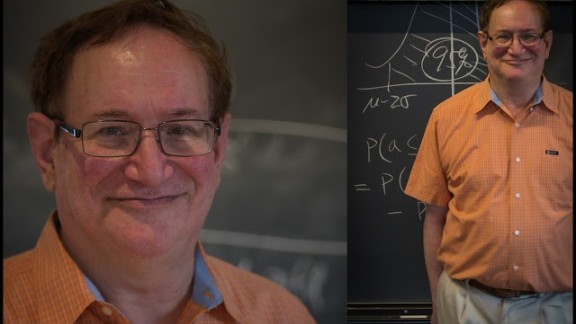 Photo by Ammar Asfour
How small? At that risk per flight, a traveler could on average fly once a day for 4 million years before succumbing to a fatal crash. An American youth at an airport is far more likely to grow up to be president than to perish on today's flight. (That youth is also more likely to win the Nobel Prize in physics.)
U.S. flying has become so safe that fear of an air journey is almost as farfetched as fear of a ceiling collapse at the grocery store. That circumstance is a remarkable tribute to the efforts of airlines, aircraft manufacturers, governments, the media and a flying public that holds aviation to the highest standards of safety.
Yet we should not tolerate even two deaths if they can plausibly be avoided. For that reason, we need to study carefully what went wrong on Asiana Flight 214 to minimize the risk of recurrence. We should resist the temptation to characterize what happened as pilot error, which can lead to the fatalistic view that "to err is human" and that these things are bound to happen. Even if the pilots did err in some way, the germane question is why.
It appears Asiana Flight 214's problem was that it was flying so slowly it eventually stalled and collapsed to the ground.