Here's some background information about tornadoes, rotating columns of air that often, but not always, are visible as funnel clouds. According to the National Weather Service, in 2022 there were 24 tornado-related deaths in the United States.
Facts
Most tornadoes form from severe thunderstorms. Hurricanes can also produce tornadoes.
Tornado winds may exceed 300 miles (483 kilometers) per hour.
Tornadoes can lift cars, mobile homes and animals into the air.
Tornadoes are sometimes called "twisters."
On average, tornadoes travel at around 10-20 miles per hour.
The average tornado is on the ground about five minutes.
The most destructive and deadly tornadoes occur from supercells, which are rotating thunderstorms with a well-defined radar circulation called a mesocyclone. Supercells can also produce damaging hail, severe non-tornadic winds, unusually frequent lightning, and flash floods.
A tornado over a body of water is called a "waterspout."
The United States has the highest number of tornado occurrences in the world with an average of more than 1,000 tornadoes reported each year.
A disproportionately high frequency of tornadoes occurs in Florida and a region called "Tornado Alley," which spans across the central southern plans.
Tornadoes usually occur during the spring and early summer, most often in the late afternoon and early evening.
A tornado watch is issued by the National Weather Service when atmospheric conditions promote the forming of tornadoes.
A tornado warning is issued when Doppler radar detects a mesocyclone in a thunderstorm or when a funnel cloud has been spotted.
A tornado emergency is enhanced wording in a tornado warning indicating a large tornado is moving into a heavily populated area. A severe threat to human life and catastrophic damage from a tornado is imminent or ongoing. The term was coined by forecasters in May 1999 and is used sparingly.
Enhanced Fujita Scale
The Enhanced Fujita scale became operational on February 1, 2007. It is used to assign a tornado a rating based on estimated wind speed and damage the tornado causes.
EF0 is the weakest point on the Enhanced Fujita Scale and EF5 is the strongest.
Timeline
March 18, 1925 - The deadliest US tornado in modern history hits the tri-state area of Missouri, Illinois and Indiana, killing 695 people. It is the longest-lived and has the longest path of any recorded US tornado.
1950 - The United States begins keeping official records about tornadoes.
February 2, 2007 - At least 20 people are killed in Lake and Volusia counties in Florida after at least three tornadoes touch down in the middle of the night.
March 1, 2007 - At least 20 people are killed, one in Missouri, 10 in Alabama, and nine in Georgia from a string of tornadoes. In Alabama, eight of the 10 killed are teenagers from Enterprise High School in Enterprise, Alabama.
February 5-6, 2008 - At least 57 people are killed, 31 in Tennessee, 14 in Arkansas, seven in Kentucky and five in Alabama from a string of tornadoes.
March 14, 2008 - A tornado reaching EF2 strength hits downtown Atlanta, damaging the Georgia World Congress Center, CNN Center, the Georgia Dome and many other buildings. One person is killed in a building collapse.
May 9-11, 2008 - A series of tornadoes kills 22 in three states including six in Ottawa County, Oklahoma; 13 in Newton County, Missouri; one in Jasper County, Missouri; one in an area of Purdy in Barry County, Missouri, and one in Laurens County, Georgia.
April 14-16, 2011 - At least 114 tornadoes touch down in Oklahoma, Kansas, Louisiana, Mississippi, Alabama, Missouri, Illinois, Georgia, South Carolina, North Carolina, Virginia, Maryland, Arkansas and Pennsylvania. Of the 46 fatalities reported, 23 occur in North Carolina.
April 25-28, 2011 - A record-setting outbreak of 362 confirmed tornadoes occurs. There are approximately 321 fatalities in six states during the entire outbreak. The majority of fatalities occur in Alabama, where as many as 249 people are killed. Other states reporting fatalities are Mississippi, Tennessee, Georgia, Virginia and Arkansas.
May 22, 2011 - An EF5 tornado strikes Joplin, Missouri, killing at least 158 people. It is the deadliest single US tornado since federal record-keeping began in 1950. The tri-state tornado of 1925 is still the deadliest tornado in modern US history.
May 24, 2011 - Tornadoes strike Arkansas, Oklahoma and Kansas, killing at least 18 people.
2011 - NOAA reports that 751 tornadoes touched down across the United States in April 2011, breaking the previous monthly record of 542 tornadoes in May 2003.
May 20, 2013 - An EF5 tornado hits Moore, Oklahoma. The path of the tornado is 17 miles long. Twenty-four people are killed.
January 20-22, 2017 - Twenty people are killed - more than in all of 2016 - during an outbreak of twisters stretching from Texas to South Carolina. More than 80 tornadoes are preliminarily reported over three days, with more than 60 reported on January 21 alone, according to NOAA.
March 3, 2019 - An outbreak of tornadoes touches down in Alabama, Georgia, Florida and South Carolina. In Lee County, Alabama, an EF4 tornado kills 23 people, making it the deadliest day for tornadoes in Alabama since the Tuscaloosa-Birmingham tornado that killed more than 200 people in 2011.
March 3, 2020 - Two tornadoes strike central Tennessee killing at least 24 people.
Top 10 Deadliest Single US Tornadoes
(Source: NOAA/NWS Storm Prediction Center)
March 18, 1925 - Tri-state area of Missouri, Illinois and Indiana - 695 fatalities.
May 6, 1840 - Natchez, Mississippi - 317 fatalities.
May 27, 1896 - St. Louis, Missouri - 255 fatalities.
April 5, 1936 - Tupelo, Mississippi - 216 fatalities.
April 6, 1936 - Gainesville, Georgia - 203 fatalities.
April 9, 1947 - Woodward, Oklahoma - 181 fatalities.
May 22, 2011 - Joplin, Missouri - 158 fatalities.
April 24, 1908 - Amite, Louisiana and Purvis, Mississippi - 143 fatalities.
June 12, 1899 - New Richmond, Wisconsin - 117 fatalities.
June 8, 1953 - Flint, Michigan - 116 fatalities.
Top 10 Costliest Tornadoes since 1950 (in 2015 dollars)
(Source: NOAA/NWS Storm Prediction Center)
May 22, 2011 - Joplin, Missouri - $2.8 billion (actual cost) - $2.92 billion (adjusted for inflation)
April 27, 2011 - Tuscaloosa, Alabama - $2.45 billion (actual cost) - $2.56 billion (adjusted for inflation)
May 20, 2013 - Moore, Oklahoma - $2 billion (actual cost) - $2.09 billion (adjusted for inflation)
June 8, 1966 - Topeka, Kansas - $250 million (actual cost) - about $1.81 billion (adjusted for inflation)
May 11, 1970 - Lubbock, Texas - $250 million (actual cost) - $1.5 billion (adjusted for inflation)
May 3, 1999 - Moore/Oklahoma City, Oklahoma - $1 billion (actual cost) - $1.4 billion (adjusted for inflation)
April 27, 2011 - Hackleburg, Alabama - $1.3 billion (actual cost) - about $1.35 billion (adjusted for inflation)
April 3, 1974 - Xenia, Ohio - $250 million (actual cost) - $1.19 billion (adjusted for inflation)
May 6, 1975 - Omaha, Nebraska - $250 million (actual cost) - $1.09 billion (adjusted for inflation)
April 10, 1979 - Wichita Falls, Texas - $277 million (actual cost) - about $898 million (adjusted for inflation)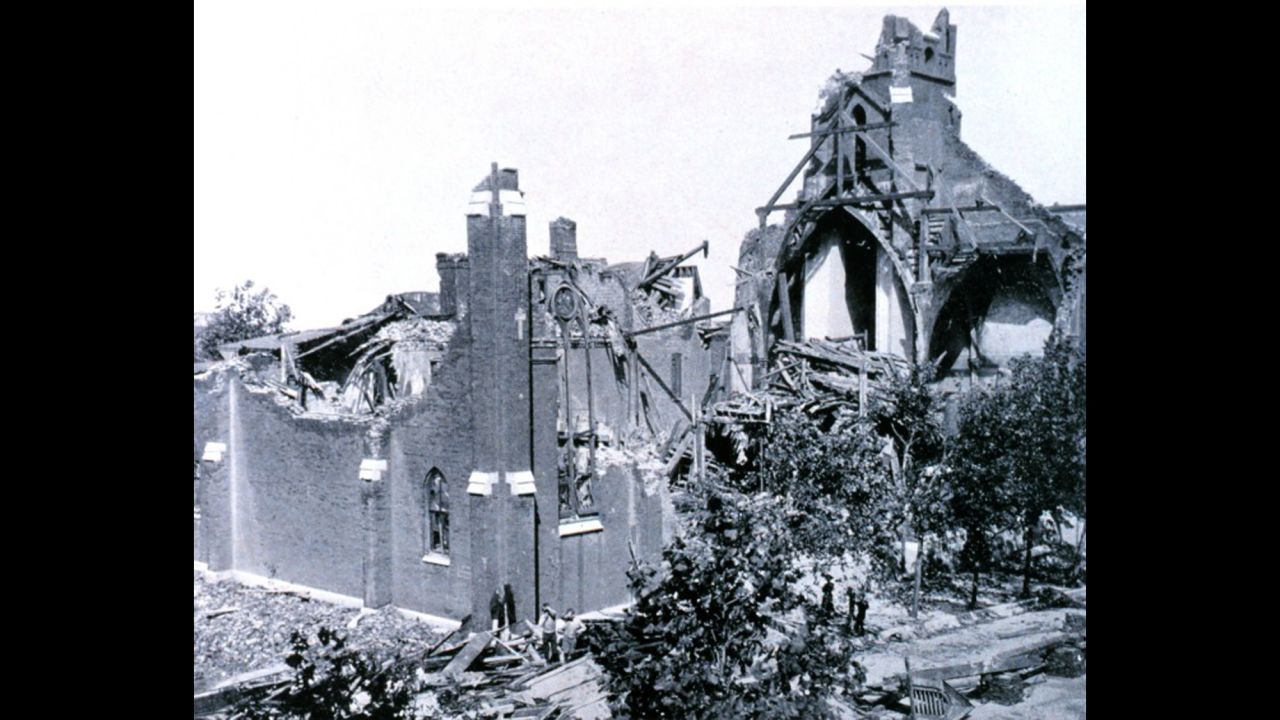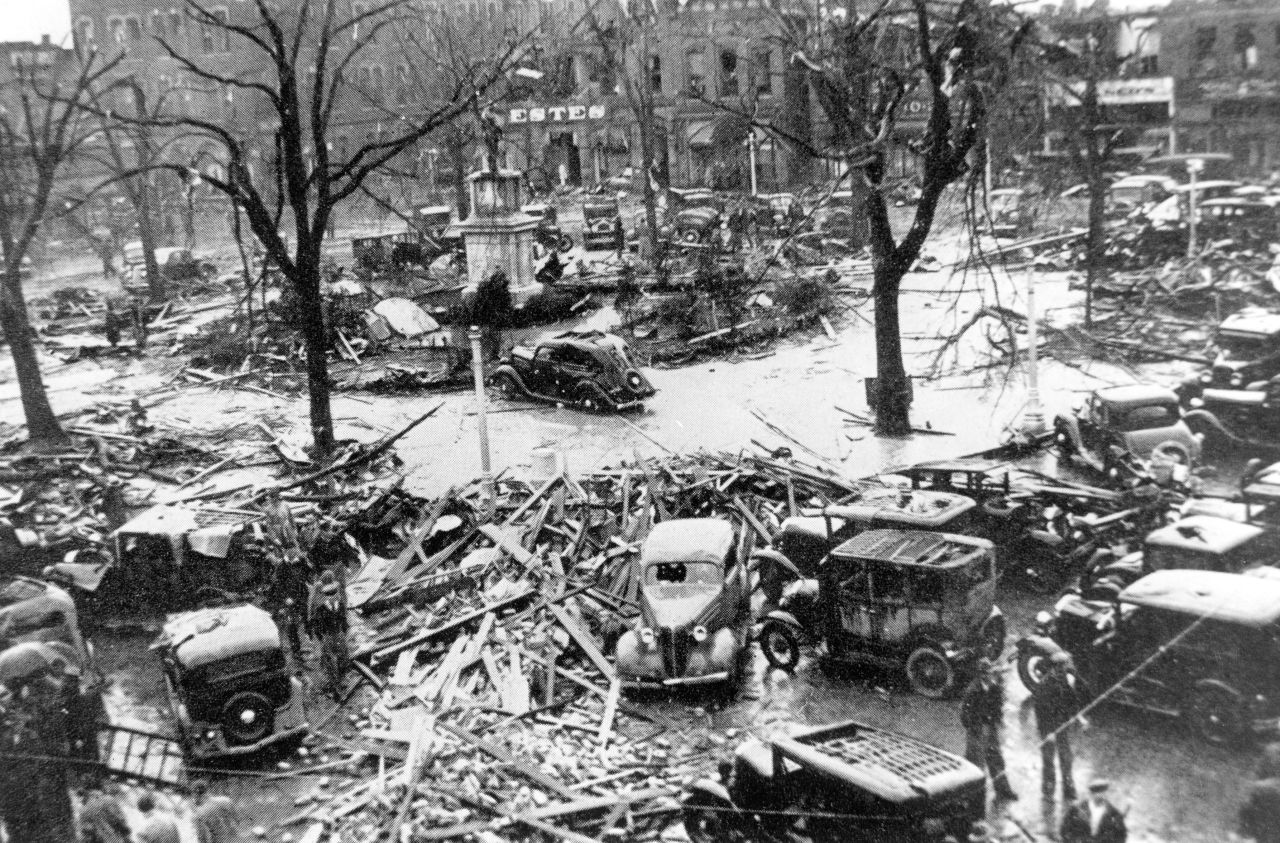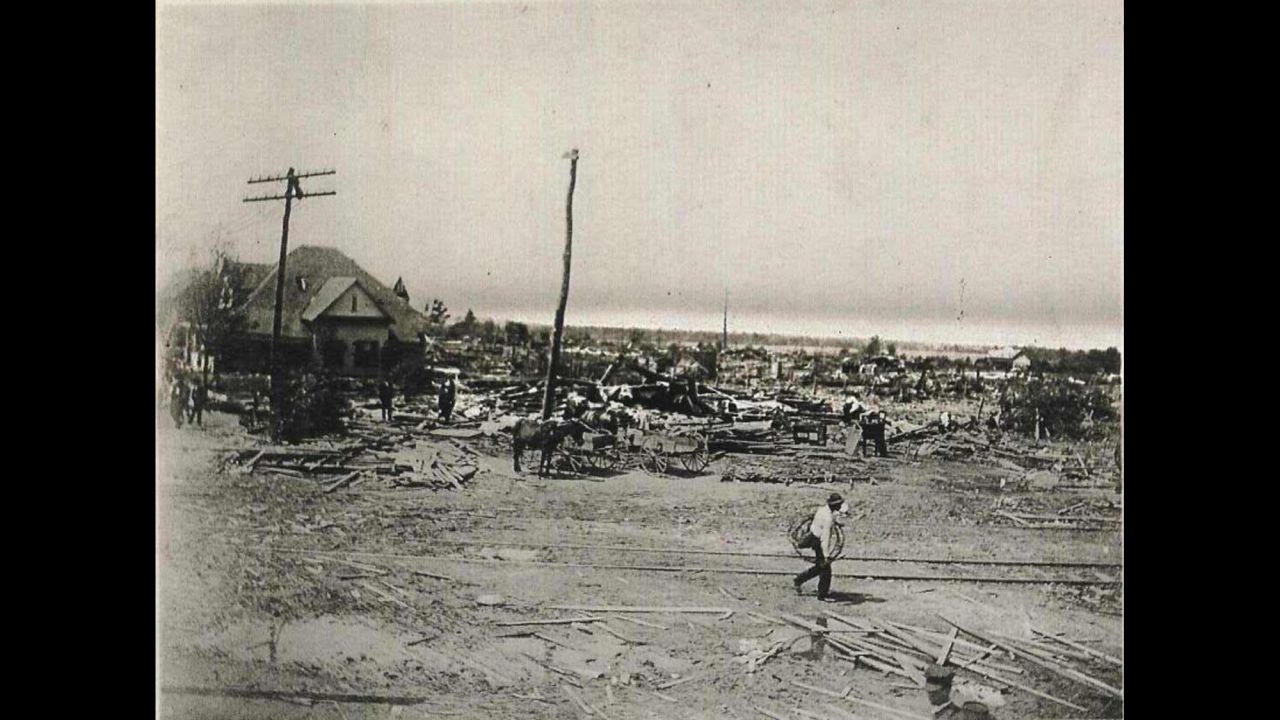 10 deadliest U.S. tornadoes