Story highlights
At least 47 people were killed and scores were wounded in the bombings
Police are continuing their investigation
Turkey has sheltered many Syrian refugees
(CNN) —
At least 13 people in Turkey have been detained in connection with the deadly weekend car bombings near the Syrian border, the semi-official Anadolu news agency reported Tuesday, quoting a top government official.
At least 47 people died and about 100 were wounded when two explosives-laden cars blew up Saturday in the town of Reyhanli.
Deputy Prime Minister Besir Atalay confirmed the number of detentions Tuesday and said police were looking for others who have been tied to the incident.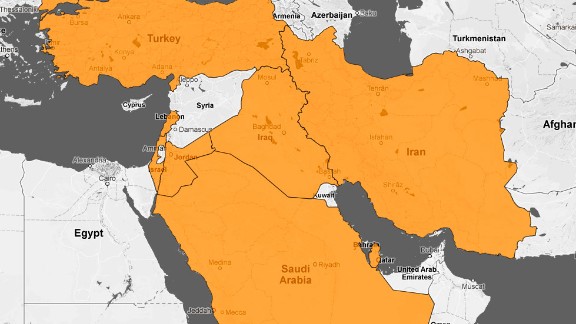 "Because the investigation is ongoing, we are naming neither the persons nor the organization," he said.
Turkish government officials blame Marxists with Syrian connections for the attacks and the incident stoked concern that Turkey has gotten too involved with the Syrian crisis.
"For the time being, there is no evidence suggesting that al Qaeda was involved," Interior Minister Muammer Guler told Anadolu. He and other Turkish officials accuse a former Marxist terror group that they say maintains relations with Syria's intelligence services.
The conflict in Syria has repeatedly spilled across the border into Turkey, prompting Turkish security forces to reinforce the frontier. At Turkey's request, the NATO military alliance deployed several Patriot missile batteries to protect Turkish border cities from the threat of Syrian missile attacks.
Turkey is trying to accommodate nearly 300,000 refugees from Syria's civil war, according to the U.N. High Commissioner for Refugees. The attacks fueled anger at some of the Syrians who have taken shelter in Reyhanli.
CNN's Yousif Basil, Gul Tuysuz and Joe Sterling contributed to this report