Story highlights
Some 1,200 flight delays on Monday were attributable to furloughs
Mondays and Fridays are the busiest flying days, so delays are likely
Check in early and track delays at your airport and airline online
Kate Peterson's Tuesday morning flight from Baltimore to Dallas/Fort Worth International Airport had to land at nearby Dallas Love Field because it was running low on fuel.
When the management consultant contacted CNN, her airplane was still waiting to get refueled before taking off for the other airport in Dallas. The Montgomery Village, Maryland, resident still needed to make a connecting flight to Midland, Texas, to meet with a client. She made it at 4 p.m. EDT but lost most of the work day because of the delay.
Although shifting winds were first blamed for the delay, "the captain clearly said 'personnel issues' with air traffic control, which he's certain we've all heard about in the news, were surely playing a big part in the problem," wrote Peterson, via e-mail.
This kind of flight delay may be coming to an airport near you. Furloughs of all Federal Aviation Administration employees, including its 15,000 air traffic controllers, started Sunday, part of government-wide spending cuts that took effect last month.
Furloughs lead to big delays at LaGuardia
What FAA towers closing means for safety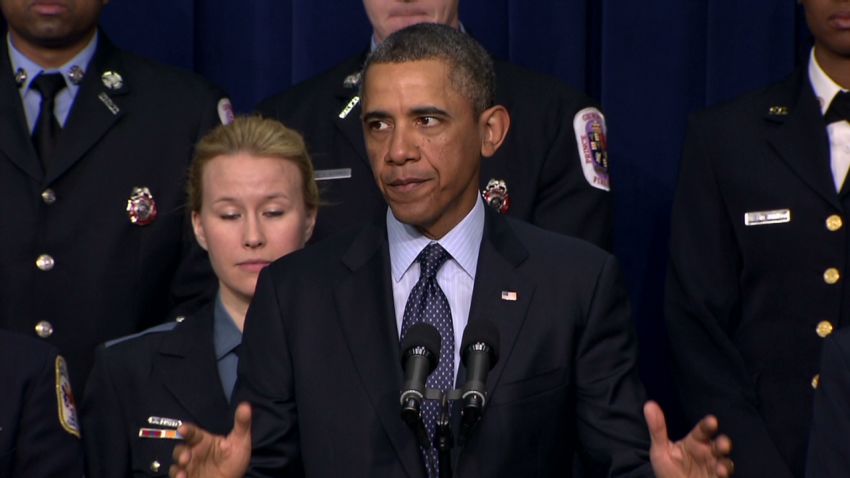 Obama: People will lose jobs over cuts
Some 1,200 flight delays on Monday were attributable to staffing reductions resulting from furloughs, and 1,400 additional delays were because of the weather and other factors, according to the FAA.
Here are five things you should know:
Unfortunately for travelers, predicting delays is tricky
The nation's large hub airports will face "heavy to moderate delays," FAA chief Michael Huerta said last week.
Delays are likely to ripple to other airports and will vary depending on the weather, airport staffing levels, traffic volume and how the airport is configured, the FAA says.
Last week the FAA announced the results of a case study of six airports likely to be affected by the furloughs. They include all three New York-area airports, Chicago's O'Hare International Airport, Los Angeles International Airport and Atlanta's Hartsfield-Jackson International Airport. The agency is planning to release predictions for other airports.
Bottom line: The situation is very fluid.
"So far the furlough-related delays have been sporadic, all over the country at different types of facilities from individual airports to radar control centers," said Mark Duell, vice president of operations for flight tracking site FlightAware.
Your best bet is tracking your flight online
Check the FAA site for airport delays. Other options: Both FlightStats and FlightAware have trackers for people to check airport and airline delays. Also check your airline's website for more information about your flight.
Safety is still the top priority, controllers say
While furloughs are undoubtedly having an impact on timeliness and convenience, U.S. Department of Transportation and FAA officials have said repeatedly that safety will not be compromised.
The air traffic controllers union says its members are frustrated with delays and reduced efficiency but remain committed to ensuring safety. "The job itself has become much more difficult for controllers, but they are supremely focused on – and passionate about – making sure safety is not affected," National Air Traffic Controllers Association spokesman Doug Church wrote Tuesday in an e-mail.
"That's why delays are happening," wrote Church, "because the FAA and ourselves are not going to put safety at risk by overloading understaffed facilities with more traffic than can safely be handled."
Some days of the week are likely to be worse than others
"Mondays and Fridays tend to be the heaviest travel days, so if there's bad weather then, it may exacerbate the already heavy demand," said an FAA spokeswoman.
If your flight is delayed or canceled, you don't want to compete with more travelers for the flights still taking off. Instead, consider flying on Tuesday or Wednesday.
The usual tactics are still the best ones
Book early, direct flights, and get to the airport earlier than usual. That way if your flight is canceled or delayed, you have a better chance of getting in line and online at the same time to find another option. If you booked that last flight of the day, you could be stuck in an airport hotel room or heading back home.
If you can't avoid connections, make sure there's a lot of time between flights in case your first flight arrives late. Hub airports that offer many connecting flights are expected to be hit hard by the furloughs.
And don't check your bags. If your flight is canceled or if you miss your connecting flights, at least you have your stuff with you. (Remember the U.S. Transportation Security Administration still isn't allowing knives or liquids with more than three ounces in carry-on bags.)
If you're traveling this week, has your travel been impacted by the FAA cuts? Please share your thoughts in the comments section below.