Story highlights
In 2001, an American father's two sons were illegally taken to Egypt by his ex-wife
He hasn't seen them in nearly 12 years, and he has had no success in getting them back
The U.S. State Department said there are at least 22 American custody disputes in Egypt
The boys' mother said the U.S. judicial system is biased and discriminatory
Nearly 12 years ago, Michael Shannon sent his two young sons to New York for what he thought would be a weekend visit with their mother.
It would be the last time he saw either one of them.
Nermeen Khalifa, the boys' mother and Shannon's ex-wife, took the children to her home country of Egypt, where U.S. citizens have almost no rights in custody battles.
"They were out of the country before we even knew they were gone," Shannon said. "I went to the apartment to pick them up. It was like it was ransacked."
Shannon said he knew at that time what had probably happened, but confirmation came a couple weeks later when he got a call from his eldest son.
"I received a call from Adam right after 9/11 and he said: 'I'm not in America anymore. I'm not even in New York,' " Shannon recalled. "He thought New York was a separate country. He was only 4 years old at the time.
"He says, 'When are you and Pop-Pop coming to get me?' And I said, 'As soon as we can.' "
Fast-forward to 2013, and Shannon had still not seen Adam or younger son Jason, who was 10 months old when his mother took him away. Not even in a photograph.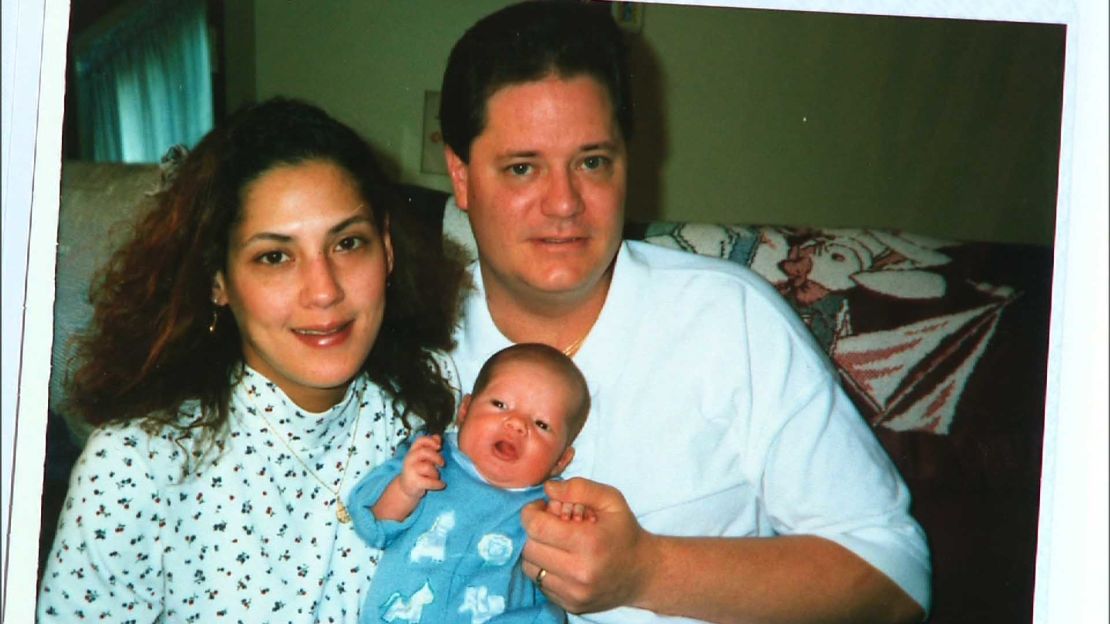 This long separation has lasted despite court rulings that the sons must be returned to their father. Almost immediately after the boys were taken, Shannon learned how powerless his U.S. court orders and his own country would be in Egypt.
"The bottom line is when we took the American orders to Egypt and asked for them to be – in the lingo of this specialty – domesticated, we are just laughed at," said Shannon's attorney, Stephen Cullen.
Shannon turned to the U.S. government for help and found that there was little the State Department could do. Egypt, like many Arab and Muslim countries, is difficult to deal with because it hasn't signed on to the Hague Convention regarding international child abduction.
Shannon also discovered that his situation was not unique. According to U.S. Ambassador Susan Jacobs, the State Department's special adviser for children's issues, there are at least 22 American custody disputes in Egypt.
"I'm not going to speak about a specific case, but all of these cases are sad, bad, horrible cases where one of the parents has been deprived of their children for long periods of time," Jacobs said. "Half of the cases are over 12 years old, and the others date from 2012. And those are only the cases we know about."
Exploiting a loophole
Michael Shannon was hesitant to let his children go to New York in 2001.
He had sole custody of Adam after the couple's separation, and Shannon insisted that Khalifa only visit Adam with a third party present – usually Shannon's father. And while Khalifa had custody of Jason, she could not take him outside the state of Maryland without Shannon's consent.
But Shannon reluctantly agreed to the trip when Khalifa's mother, Asaf, flew in from Cairo and gave Shannon her word that she would watch the boys and return them in four days.
"I said to my father, 'Well, there is no way she can take him to Egypt,' " he recalled. "I have full custody. I have full rights. I have their passports locked in a safe. How could she possibly get them out of the country?"
But there was a loophole. Back then, just one parent could simply call the State Department and report that a child's passport had been lost to get a new one.
That's what Nermeen Khalifa did, and the children had their Egypt Air tickets purchased in New York by a relative.
Thomas Fleckenstein, the state's attorney in Anne Arundel County, Maryland, said the facts show that the boys' grandmother was co-conspirator of an international kidnapping weeks in the making.
"She participated in the planning of the removal of the children from Maryland," Fleckenstein said. "She participated in the story that was told to the father as to where the children would be in New York, when they would be back. The fact that she was visiting was part of the impetus for the father allowing the children to visit and spend time with the grandmother. And she was actively involved in the helping the children travel to Egypt."
Shannon turned to an Egyptian court for help, hiring an Egyptian attorney to help him enforce his U.S. custody rights. The case was filed in 2002 but postponed until 2004. It was then postponed another two years, and nothing has happened since.
Officials from the U.S. State Department told him there was nothing they could do.
"The State Department won't get (photos) because they said the family won't allow it, it's intrusive," Shannon said. "I've asked for welfare-wellness (visits), and the embassy writes letters to the family and the family simply refuses them."
There might have also been another reason for the State Department's lack of interest.
The boys' grandfather, Osama Khalifa, was a successful businessman in Egypt who sat on several government boards of then-President Hosni Mubarak. In late 2001 and 2002, in the aftermath of 9/11, the United States was leaning heavily on Egypt and Mubarak for support in the war on terror. It might have been a bad time to bring up the kidnapping of two boys by a family with ties to Mubarak.
The State Department denies this, however, and says it has provided all the assistance it could.
"Our highest priority is the welfare of U.S. citizens overseas, the most vulnerable of whom are children, and we do everything we can to work with parents and foreign governments to resolve these difficult abduction cases," said Kenneth Chavez, spokesman for the department's bureau of consular affairs.
Shannon says he felt very alone. He received a letter from his ex-wife's sister, Eman, who wrote that the children need to be with their mother because of Islamic law. She also told him to give up –"force and bad tactics will only serve to put you farthest away from your objective."
The other side of the story
Nermeen Khalifa now lives in Heliopolis, an upscale Cairo neighborhood where her father runs his consulting business.
For years, she has kept her silence, only once agreeing to an interview with an Arab media outlet. But she agreed to talk by phone to CNN.
She has a completely different account of her marriage to Shannon, the boys' kidnapping and the U.S. court record on the case.
For example, Shannon says his ex-wife had a drinking problem. Maryland police records show she was charged with assaulting her husband and placed on probation, ordered to undergo treatment at an alcohol and drug rehabilitation center.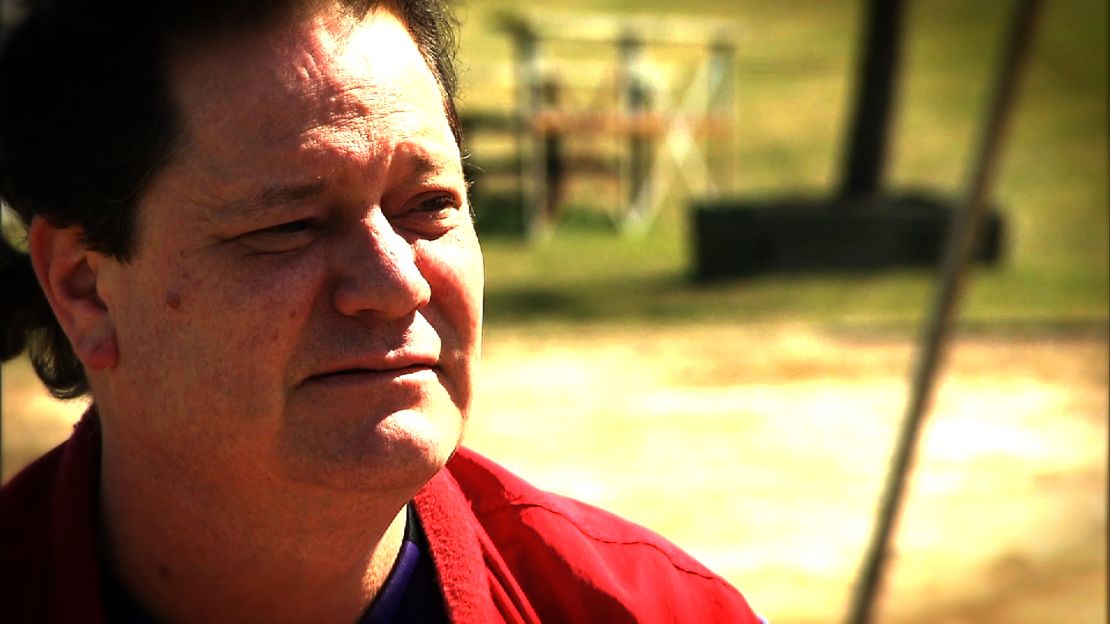 But Khalifa says it was Shannon who was the alcoholic and that it was he who kept the family apart. She also puts blame on the American judicial system, which she says is biased and discriminatory against Arab Muslims.
"I left with my kids on my accord to protect myself and my sons," she said. "(Shannon) is a manipulator, he's a liar, and I had to leave. The system was against me."
On September 11, 2001, the very morning that terrorist planes were hitting the World Trade Towers, a Maryland state court issued a warrant for Nermeen Khalifa's arrest and granted sole custody of her sons to Shannon.
To her, the date of the hearing – and her absence from the court – proves she is a victim of discrimination.
"The ruling happened on 9/11. So what more do you want?" she said. "The judge ruled custody without even hearing me or seeing me or knowing anything about me. He gave (Shannon) immediately custody of both kids."
Khalifa says she is "tired of this saga" and that Shannon has been making her life miserable.
"If he's so torn up over the boys, why hasn't he once tried to send them a birthday card, a Christmas card, anything, let alone come here so that he can see them?" she said.
Shannon says he has tried to talk to his boys every year, but the Khalifa family has refused to put them on the phone. He has also sent e-mails to them, but they go unanswered.
Six years ago, Shannon said, he was allowed to talk to Adam on the phone on his 10th birthday. But it wasn't the boy he remembered.
"He was, 'I hope bulldozers knock your house down and they burn your house,' " Shannon said. "He's been watching too much of the Israeli/Palestinian thing."
When asked why she hasn't sent a photo to Shannon or even posted one online, Khalifa says no one has asked.
"I'm not keeping (the boys) from their father," she said. "He can come here anytime and meet them."
First look in a decade?
Last month, in an undercover van, CNN went to the apartment where Khalifa lives with her two sons. It was Sunday morning, the beginning of the school week in Egypt, and two young men walked out of the building and into a private school bus.
When he was shown this on video, Shannon became emotional. He didn't recognize his sons.
"If these are my sons, it's the first time I've seen them in 11 years," he said.
Khalifa said in an e-mail that the boys in the video were not her sons, and then in a phone call, she threatened to sue CNN if the images were broadcast. When asked why she would consider a lawsuit if the photos were not of her sons, she didn't answer.
Back in the United States, CNN got a phone call from a young man who said he was Adam. He asked that most of the call be off the record, but he did allow CNN to record a quote about his mother: "She's a great caring mother, very considerate and she does whatever I ask her. If I asked her this moment to take me to the United States and give a ticket, she would proudly do it without hesitation."
Shannon believes his ex-wife has turned his sons against him. But against all odds, he still remains optimistic that his sons will turn 18 and leave Egypt on their own, learning the truth about their father: that he never stopped loving them and that he never stopped trying to be their dad.
"It's like they say in Egypt, 'Inshallah,' (If) it is God's will," he said. "They have to come back to the United States. They are U.S. citizens."
Watch Anderson Cooper 360° weeknights 8pm ET. For the latest from AC360° click here.