Story highlights
Reince Priebus went on Western tour to talk to Republicans about the Latino vote
Ruben Navarrette Jr.: Does Priebus understand how the GOP got off base with Latinos?
He asks what actions Priebus will take to make Hispanics feel welcomed in the party
Navarrette: GOP leaders should accept responsibility for their mistakes with Latinos
Editor's Note: Ruben Navarrette Jr. is a CNN contributor and a nationally syndicated columnist with the Washington Post Writers Group. Follow him on Twitter: @rubennavarrette.
After the epiphany that the GOP must – for its own survival amid changing demographics – learn to talk to Hispanics without offending them, Republican National Committee Chairman Reince Priebus made a smart move: He got out of Washington and headed to the Southwest.
It would have been nice if the light bulb had gone off for Priebus sometime before the November election since it might have helped make the contest for the Hispanic vote between Barack Obama and Mitt Romney more competitive, but it's better late than never.
This week, Priebus went on a three-state Western tour that took him to Denver, Los Angeles, San Francisco and Seattle. In each city, he met with Republicans and got their take on how the GOP became "party non grata" with Hispanics.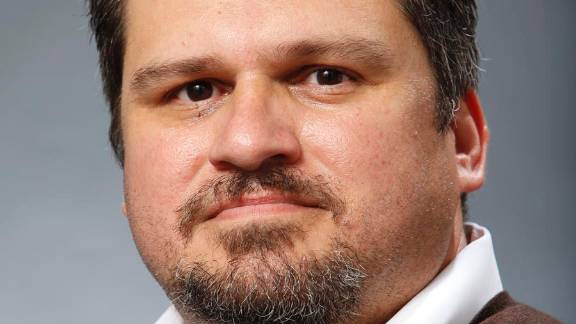 Courtesy San Diego Union Tribune
As it turns out, Republicans have also gradually lost the support of Asian-American voters. Here is a constituency that supported Republicans George H.W. Bush in 1992 and Robert Dole in 1996, and yet it has given a majority of its votes to Democrats in the last three presidential elections. In 2012, 73% of Asian-Americans voted for Obama.
For Hispanics, who represent a much greater share of the electorate than Asians, it was 71%.
Get our free weekly newsletter
Romney captured the second-lowest percentage of the Hispanic vote for a Republican – 27% – since we started keeping track. Only Dole fared more poorly, earning a meager 21%.
Cantor wants to give GOP a 'makeover'
Numbers this lopsided tend to get people's attention, and they certainly got the attention of Priebus. Hence, the tour – on which, hopefully, the chairman did more listening than talking. I realize this doesn't come naturally to people in Washington, but it's critically important that it happened in this case.
Of course, Priebus was on the spot to provide an explanation for why most Hispanics now avoid Republicans like the plague. And naturally, he was going to be asked for his solution. But whom are we kidding? If the chairman knew any of that, the party would be in better shape, and he wouldn't have needed to go on tour.
Now that the tour is over, the questions remain. Does Priebus get it? Does he really understand how the Republican Party got sideways with Latino voters?
This is key. If you can't diagnose the illness, there is no point in fumbling around for the cure. You'll never find it.
Beyond that, is he ready to assign the requisite amount of blame to fellow Republicans, and speak candidly about what went wrong and what he intends to do to make it right? And most importantly, what actions will he take to make Hispanics feel welcomed in the party and make feel unwelcomed anyone who exemplifies the anti-immigrant, anti-Hispanic sentiment that parts of the Republican Party have become known for?
After the kickoff in Denver, Priebus told reporters that the low-key manner in which Republicans typically pursue Hispanic votes isn't working.
GOP chief plans major overhaul
"Showing up four months, five months ahead of time isn't going to cut it," he told reporters. "We have to build authentic, real relationships, and that takes time."
This is not a bad place to start. There is nothing wrong with building relationships. But we need to dig deeper, if we're going to figure what the Republicans are doing wrong with Hispanics – and how they can try to make it right.
Some people aren't in the mood to dig. It's too much work. Priebus and other GOP officials will always be able to find Republican consultants and strategists who will pronounce the party's rapport with Hispanics to be generally healthy and insist that little needs changing.
That should be considered consultant malpractice. It's like a physician seeing a patient with cancer and telling him not to worry because he only has a slight cold. When there is bad news, people need to hear it straight.
And when it comes to how they've alienated Hispanics, Republican leaders such as Priebus need to hear it straight.
OK, here are some things Republicans are doing wrong:
• Many Republicans won't accept that they're doing anything wrong and prefer to blame Democrats and the media for portraying them as hostile to Hispanics;
• When they discuss immigration, many in the GOP depict new waves of immigrants as inferior to previous ones, less willing to assimilate and more likely to mooch off taxpayers;
• They are still too closely identified with the wealthiest sliver of Americans, and their objective seems to be to help the wealthy fend off the poor and working class before they can pilfer their stuff. Hispanics are more likely to identify with the poor and working class.
And here is what GOP leaders such as Priebus could do to start to make things right:
• Accept responsibility and understand that the GOP's brand didn't, for Latinos, become tarnished by accident;
• Change those party policies that need changing, and tune up the ones that don't while recruiting qualified and electable Latino Republicans to run for office;
• A little respect goes a long way; and the way you get respect from Hispanics is by publicly condemning by name those Republicans who stoke anti-Hispanic, anti-immigrant sentiment for short-term political benefit.
Mr. Chairman, if you do all that – and act upon any other solid advice you might have received while on tour in the West – you'll do your party a lot of good. If you don't, get ready to experience a lot more bad.
Follow @CNNOpinion on Twitter.
Join us at Facebook/CNNOpinion.
The opinions expressed in this commentary are solely those of Ruben Navarrette Jr.