Editor's Note: Ruben Navarrette is a CNN contributor and a nationally syndicated columnist with the Washington Post Writers Group. Follow him on Twitter: @rubennavarrette.
Story highlights
Ruben Navarrette: America is great because it's diverse; cultural differences celebrated
So chanting U.S.A! U.S.A! to insult Americans because of race or heritage is unpatriotic, he says
He says kids at L.A. school game apparently chanted like this; it's occurred elsewhere too
Navarrette: Behavior recalls abhorrent nativism in immigration debate; the practice must stop
It never occurred to me that the chant "U.S.A, U.S.A!" – something you might hear from enthusiastic sports fans at the World Cup or the Olympics – could be used as an insult. That is, until I saw (and heard) it for myself.
Before I tell that story, let's be clear. Chanting "U.S.A, U.S.A!" is fine; what matters is the context, the intent behind the chant. And that isn't always easy to discern.
It's great if the people chanting are just trying to celebrate a magnificent country. Part of what makes the United States so special in the first place is that we're also an extremely diverse country. The national motto may be "e pluribus unum" (of many, one), but Americans should always strive to cherish and celebrate those cultural differences that make us unique. This means respecting one another as equals.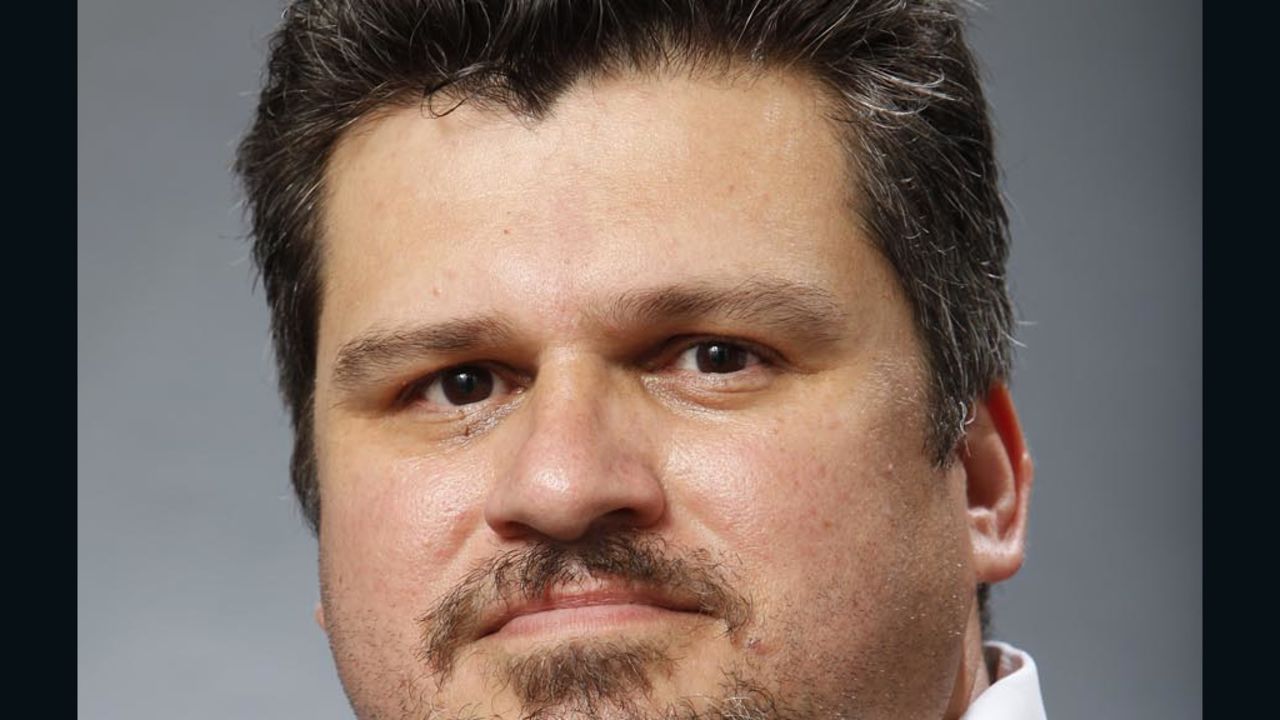 So it's not so great if the idea of raising one's voice in a group display is to try to put another group of Americans in its place by implying – solely because of race, ethnicity, heritage or skin color – that they're not real Americans or "not American enough." Whatever that means.
That is when the chanting can become really offensive. Patriotism is one thing, racial or ethnic putdowns are another. In recent years, we've seen far too many examples of the latter.
In fact, recently, a group of students at Camarillo High School, northwest of Los Angeles, were ejected after leading a rally at a basketball game against a rival school. The students first showed up at the game wearing American flag bandanas, but school officials asked that they remove them. When they refused, they were told to leave the auditorium. They did, but defiantly returned soon after still wearing the bandanas. Then they whipped the crowd into a frenzy by chanting "U.S.A, U.S.A!" That's when they were asked to leave the premises, and report to the principal the next day.
Initially, there were reports that the students were suspended for five days, but that, after an outcry from the community, the punishment had been rescinded. Principal Glenn Lipman denies that there was ever a suspension.
Get our free weekly newsletter
Sign up for CNN Opinion's new newsletter.
That's what happened. Now what's the context?
It seems that the student body at the rival school – Rio Mesa High School – is 67 percent Latino and only 22 percent white. Whereas the student body at Camarillo is only 41 percent Latino and 47 percent white.
Was the overwhelmingly Latino population of Rio Mesa lost on the four students who decided to pick that day of all days to celebrate their patriotism? Not likely. In an additional wrinkle, two of the students who led the "U.S.A." chant are Latino.
"If we're doing it for patriotism, that's fine," Lipman said. "But if we're doing it for something else that's racially motivated, I'm not going to allow that."
Officials were ready for trouble. According to one of the ejected students, the school's associate principal made a point of approaching the stands before the game to warn students against making any racial comments at opposing fans.
This isn't the only school where there have been incidents like this. Last March, in San Antonio, Alamo Heights High School defeated Edison High School in a basketball game. The Alamo Heights students celebrated their victory by chanting – yep – "U.S.A, U.S.A!" The student body at Alamo Heights is mostly white, and the one at Edison is mostly Latino.
See a pattern? Or do you believe in coincidence?
Now for the story I promised at the start of this column. In 2011, I was in Albuquerque listening to an outdoor speech by New Mexico Gov. Susana Martinez. The Republican has a high approval rating now. But, at the time, she was in hot water with Latino activists because of her crusade to eliminate driver's licenses for illegal immigrants. A group of Latino students showed up to heckle the Mexican-American governor, and the group that had come to hear her – which happened to be mostly white – responded by trying to drown out the students with a familiar chant: "U.S.A, U.S.A!"
Again, this was clearly an attempt to put the protesters in their place. Fine. But why would the crowd choose those words? It was because the students were Latino.
The rub is that New Mexico is home to many Latinos whose roots in the United States go back since before there was a United States, hundreds of years in some cases. This was one group of Americans challenging another – whether they realized it or not.
I'm not sure where this phenomenon of using patriotism to insult is coming from. It could well be spillover from the immigration debate, where we often hear nativists accusing Latinos of not being sufficiently loyal to the United States or even maintaining a secret allegiance to ancestral homelands.
Yet, wherever it is coming from, it needs to stop. And the sooner, the better.
Follow @CNNOpinion on Twitter.
Join us at Facebook/CNNOpinion.
The opinions expressed in this commentary are solely those of Ruben Navarrette Jr.