Story highlights
506 people were murdered in Chicago in 2012, according to local data
Chicago's South Side has no Level I trauma center
Trauma centers significantly reduce the danger of death from gunshot wounds
Correction: An earlier version of this story erroneously reported the number of murders in Chicago last year.
On the same day Chicago police held a news conference to tout their improved murder rate in November, 15-year-old Porshe Foster got caught in the middle of deadly gang warfare.
It happed right before 9:30 p.m. November 26. The sophomore honor student had finished basketball practice and stood talking with friends in a neighborhood on the South Side of the city when someone shot about 20 rounds into her group.
One bullet hit Foster in her back.
There was a hospital only a few blocks away, but emergency services followed protocol. They took Foster instead to Advocate Christ Medical Center in Oak Lawn, nearly 5 miles away. Advocate Christ is legally certified and better equipped to deal with trauma cases.
Although the experts say such Level I trauma centers, as they are officially known, give gunshot victims better odds, there are no such centers on Chicago's violence-plagued South Side – a part of the city where some say they are sorely needed.
Foster didn't make it.
"It's more than sad; it's really crushing," said her cousin, Camiella Williams. At 25, Williams says, she's lost 20 people she's known to gun violence.
"In my family, we aren't bad young people," she said. "We were taught to go to school. We grew up in the church. My little cousin (Foster) sang in the church choir. She played volleyball and basketball. She studied hard so she could become an architect.
"Hers is basically the same story as what happened to Hadiya (Pendleton). The only difference is, Hadiya went to the inauguration before she was killed. What that proves to me is you can go to an event with the president, and even that doesn't keep you safe."
First lady Michelle Obama's attendance at the funeral for 15-year-old Pendleton, who performed at one of the events surrounding President Barack Obama's inauguration before being caught in lethal crossfire, brought national attention to the teen death.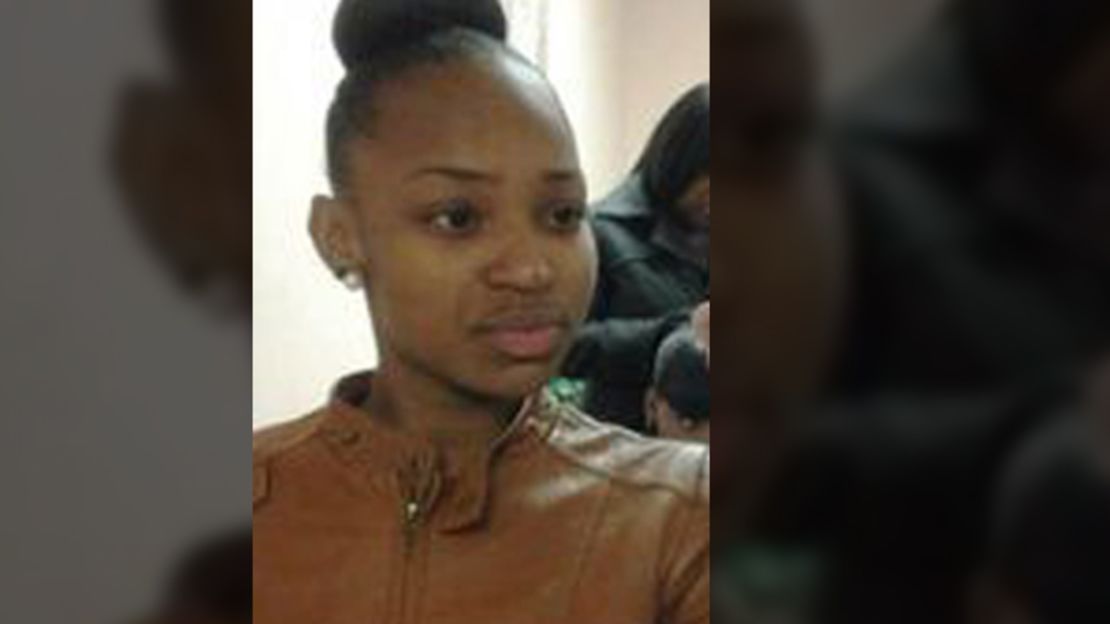 As the president visits Chicago on Friday, he will talk with a city that's bucking crime trends. Nationally, homicides are on the decline, but not in Chicago. Some 506 people were murdered last year, according to local crime statistics, up from 433 in 2011. January already set a bloody record, with some 43 people killed.
Opinion: Chicago's violence took my dad, friends
"It happens in the blink of an eye. It's wiping out my entire generation here," Williams said.
While the president talks about gun control, in a city where local activists say you can buy guns just about anywhere – even gas stations – some activists argue that should be only a part of the conversation about violence.
"If the main topic with the president is only going to be gun control, we are pushing ourselves backwards," said 20-year-old community organizer Veronica Morris-Moore. "It's hard to control guns here.
"What we need to do is address the root of the problem, the economic violence on a lot of these kids who don't have jobs or an education or even something to eat, and when they are victims of violence, they don't have access to the medical care they need. We need a trauma center here."
Morris-Moore is a part of an organization called Fearless Leading by the Youth. The group has held regular protests to demand an end to what they call the "trauma care desert" on the city's South Side.
The group was started by 18-year-old Damian Turner, who later became a victim of the violence he was trying to stop. He got caught in crossfire mere blocks from the University of Chicago Medical Center in 2010.
His mother told the New York Times at the time that it was the same hospital that saved her life when she was shot years ago. But the hospital no longer accepts adult trauma patients (PDF); it closed its adult trauma center in 1988 but kept its pediatric trauma unit.
Michael Reese Hospital (PDF), about 5 miles from the scene of Turner's shooting, closed in 2009. That meant the ambulance had to take him to Northwestern Memorial Hospital, 10 miles away. His friends believe that had medical help been closer, Turner's life may have been saved.
In its own position paper (PDF), the University of Chicago reported that it "does not have the resources to handle both pediatric and adult trauma centers." It describes trauma care as a "part of a much larger issue of unmet health needs."
"The Level I trauma centers are really expensive," said Dr. Garen Wintemute, who works in UC Davis' Level I trauma center in California and is the director of its Violence Prevention Research Program. At such trauma centers, medical staff are on duty around the clock, and an operating room is kept available.
The speed of these centers is key, Wintemute says. "The ambulance service is talking with the hospital as soon as they pick the patient up. That way, there are 15 people in the room waiting for the moment you roll through that door. You'll be in the operating room 10 minutes later. And if someone else comes in, there's another crew waiting. It's very expensive, but minutes matter here. It's what saves lives."
Dr. Marie Crandall is a trauma surgeon who has saved hundreds of gunshot victims at Northwestern University. "As a trauma surgeon here, it's a good portion of what I do every day," Crandall said.
She has been studying the connection between the survivability of gun violence in proximity to trauma centers in Chicago.
My view: How we talk about guns in my Chicago classroom
"To me, this violence places a tremendous burden on the health care system," she said. "It's crushing us."
Sixty-one regional trauma centers closed from 1988 to 1991 as costs rose and networks developed, according to the University of Chicago position paper. Only eight states provide any significant trauma center financial support. Bills have failed in the Illinois state House in the past to increase these funds.
And Chicago has more than twice the recommended one to two Level I or II trauma centers per million people. Another study it cites suggests that a delay in transportation from the South Side to a trauma center "has no impact" (PDF).
The "lethality rate," though, has gone up on the South Side, according to sociologist Anthony Harris. His groundbreaking 2002 study "Murder and Medicine" (PDF) may have been the first to identify the direct connection between the impact that medical technology and related medical support services have had in suppressing the homicide rate.
"The centers unequivocally make a difference," Harris said. Mocking up the numbers since Michael Reese Hospital closed, he says the lethality rate has gone up 25%. "The lethality rate is extremely sensitive to relatively small factors. When you have trauma centers closing all over the place, it is going to have an impact."
Community organizer Morris-Moore says she and her group will continue to protest and try to draw attention to the need for a South Side center. They've been at it for two years already. However, she says she never gets discouraged at the slow progress.
"As a community organizer, my only real weapon is hope," Mooris-Moore said.
As for Williams, who has lost so many including her young cousin, she is working with children with behavioral problems to teach them to understand consequences of violence before it is too late.
"I tell them we recently celebrated my cousin's 16th birthday at one of her favorite restaurants, Chuck E. Cheese, and we had to do it without her," she said. "It's just not right."