Story highlights
NTSB examining lithium ion Dreamliner battery
Battery on one aircraft experienced "thermal runaway"
Boeing says its experts are working around the clock
As Boeing and airline officials sought to assure travelers of the overall safety of the world's newest jetliner, federal safety officials Thursday painted a graphic picture of a disaster averted, displaying the charred remnants of a battery that "spewed molten electrolytes" from its container shortly after landing in Boston earlier this month.
"This is an unprecedented event," National Transportation Safety Board Chairwoman Deborah Hersman said of back-to-back battery incidents aboard Boeing 787 Dreamliners in the United States and Japan.
"We do not expect to see fire events on board aircrafts. This is a very serious safety concern," she said.
Read more: What's wrong with the Dreamliner?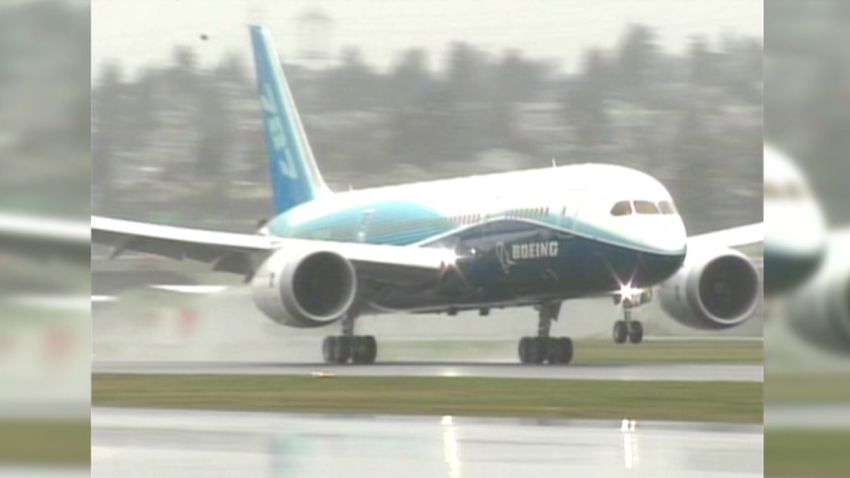 Dreamliner, A380: Headaches?
Why the FAA grounded Dreamliner
A pilot's view on Dreamliner's woes
Concerns surround Dreamliner's battery
No one was seriously harmed in either event. But the two incidents – a fire aboard the Japan Airlines aircraft in Boston's Logan International Airport on January 7, and a smoke incident aboard a plane flying over Japan on January 16 – prompted the Federal Aviation Administration to ground all U.S. Dreamliners, and other nations followed suit.
Hersman said the NTSB has determined that the lithium ion battery on the Boston aircraft experienced a "thermal runaway" and a "short circuit." But safety investigators have not determined which event occurred first, or whether they were the cause or the effect of the incident.
In a thermal runaway, a battery releases energy in the form of heat, increasing the temperature of the battery and causing further damage. In an electrical short, electricity follows an unintended path.
Neither event should have occurred on the Dreamliner, Hersman said.
"These events should not happen as far as design of the aircraft. There are multiple systems to protect against a battery event like this. Those systems did not work as intended, we need to understand why," Hersman said.
The FAA allowed Boeing to use lithium ion batteries, instead of more traditional battery chemistries, under a series of "special conditions" intended to address concerns about the batteries.
The NTSB, the FAA and Boeing are all investigating the incidents.
Experts: Quick fix for Dreamliner looks less likely
The NTSB showed reporters its Washington laboratories where investigators were examining the dismantled battery. Prior to taking it apart, the battery was photographed and CT scanned.
A data recorder on the plane shows the battery did not overcharge beyond its 32.2 volt design limit, Hersman said. But it is not known if individual cells on the eight-cell battery exceeded their design limits, she said.
The battery is being examined for defects and contaminants, Hersman said. But nothing has been ruled out, she added, saying the problem may rest outside of the battery itself.
United Airlines CEO Jeff Smisek said Thursday he is confident engineers will find and fix the plane's electrical problem, and that "customers will flock back to the airplane once we're back up again."
"It's a terrific airplane. Ask anybody who's flown that airplane. It's spectacular," he said.
Earlier this week, federal officials promised they will determine a cause before returning the Dreamliner to the sky. They said the flying public will get a full accounting of the plane's problems.
Opinion: How Boeing can bounce back from Dreamliner problems
"People will know what we looked at, what we found, (and) if something needs to be corrected," Transportation Secretary Ray LaHood said. "There'll be total transparency."
Boeing said in a statement that its technical experts are working "around the clock" and are focused on "resolving the issue" and returning the 787 to service.
"We are working this issue tirelessly in cooperation with our customers and the appropriate regulatory and investigative authorities. The company is eager to see both investigative groups continue their efforts and determine the cause of these events, and support their thorough resolution," said company spokesman Marc Birtel.
Currently, there are 50 wide body Dreamliners in service globally, and several hundred on order.
The 787 is highly touted because of its mostly lightweight carbon fiber construction, which airlines expect will help them save billions in fuel costs on long-haul routes.
Katia Hetter contributed to this report.