Story highlights
Dean Obeidallah: You are smarter today than 365 days ago
Obeidallah: You probably learned a few Korean words like "Gangnam Style"
He says we found out poultry can be a political tool and some people talk to chairs
Obeidallah: The good news is that we'll soon forget the inane lessons of 2012
Editor's Note: Dean Obeidallah, a former attorney, is a political comedian and frequent commentator on various TV networks including CNN. He is the editor of the politics blog "The Dean's Report" and co-director of the upcoming documentary, "The Muslims Are Coming!" Follow him on Twitter: @deanofcomedy
You are smarter today than 365 days ago. You know more than you did at the end of 2011.
And here's the kicker, you may not even be aware of how much you learned this past year. It's analogous to how you're affected by the hit songs of boy bands. No matter how much you might try to avoid them, you can't, because these songs are everywhere. Consequently, the words are subtly drilled into your head and the next thing you know, you find yourself unconsciously singing along to the songs when they play on the radio.
So regardless if you were paying attention or not, there's a lot of new information from this past year trapped inside your brain. Here are just some of the things we collectively learned in 2012: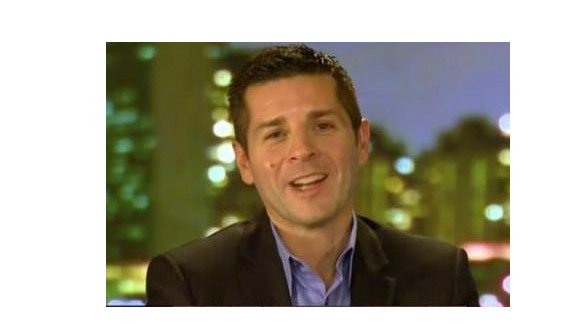 Get our free weekly newsletter
1. Mitt Romney had binders full of women
During the second presidential debate, Romney shared with us that when he was governor of Massachusetts, he had binders filled with information about women he was considering hiring. (When I was a teenager, I, too, had binders full of women. But mine I hid under my bed so my mom wouldn't find them.)
2. We picked up some Korean
We're not fluent yet, but thanks to the Korean pop singer PSY and his song "Gangnam Style," we all learned a few Korean words. And because of the song's ubiquitous music video – which broke the record as the first video to get more than 1 billion views on YouTube – some of us even have a vague idea of how to do his famous "horse dance."
3. Women love to read "porn"
The runaway hit book, "Fifty Shades of Grey," created a sensation across the country as women – many over 30 years old – bought this sexually provocative book, thus coining the term "mommy porn." In contrast, most men are waiting for the movie because we are more traditional in our "porn" tastes.
4. Poultry can be a political tool
Fast food chain Chick-fil-A went from just serving chicken to serving a political message as the head of the company announced publicly that he opposed marriage equality. Consequently, ordering a chicken sandwich at this chain came with a side dish of right-wing politics.
5. Some people talk to chairs
Clint Eastwood taught us at this year's Republican National Convention that you can have a full conversation on national television with your furniture. Hey, Clint made it OK for you to have a conversation with your couch or end table.
6. "James Bond" met the "The Real Housewives"
CIA Director David Petraeus resigned from his job because his extramarital affair was discovered. This is especially shocking because Petraeus' job as the nation's top spy chief was to keep secrets.
7. Cliffs are not just in nature
As we get closer to a precipitous "fiscal cliff" – a term more overexposed than "Gangnam Style," it seems – we have all learned that Congress has truly earned its low approval rating – any lower and certain infectious diseases may become more popular than Congress.
8. What's the big deal with silver?
U.S. Olympian McKayla Maroney made it clear at the London Olympics that she was not impressed by winning the silver medal with her famous "I'm not impressed" face.
9. The way to reduce gun violence is more guns
At least this is what we were told by NRA's Vice President Wayne LaPierre in December as he called for armed guards to be placed in each of the roughly 100,000 public schools in the country.
10. Reality stars are not just for dysfunctional adults
Child star Alana "Honey Boo Boo" Thompson proved that children can be just as self-absorbed and horribly demanding as adult reality show stars.
11. Calendars are not always reliable
The fact you're reading this means that the Mayan apocalypse did not come to pass. That's good news. The bad news is that I now have to pay late fees on the credit cards I didn't pay because I thought there was a chance the Mayans were right.
12. America is the best democracy money can buy
This year's presidential election saw roughly $2 billion spent by the two campaigns and their supporters. That's more than the annual GDP of numerous countries.
You probably recalled more of these things than you guessed you would. While old acquaintances should not be forgot, the good news is that we will likely soon forget the details of the more inane lessons of 2012. Of course, the bad news is that they may be replaced by even more ridiculous ones in 2013.
Follow us on Twitter @CNNOpinion
Join us on Facebook/CNNOpinion
The opinions expressed in this commentary are solely those of Dean Obeidallah.