Story highlights
Daniel Flannery: Studies show there is no distinct profile of school shooters
Flannery: We can take lessons from what we know about risk for suicide
He says we can do better to assess a person's risk for violent action toward others
Flannery: Communities and schools should pay more attention to kids' mental health
Editor's Note: Daniel J. Flannery is the Dr. Semi J. and Ruth Begun professor and director of the Begun Center for Violence Prevention, Research and Education at the Mandel School of Applied Social Sciences at Case Western Reserve University.
It is hard not to feel a sense of despair, loss and anxiety over the shooting in Newtown, Connecticut. We want answers. We may not know for a very long time, if ever, what really motivated the shooter.
Previous studies of school shooters show us that some common mental health symptoms characterize many of the perpetrators, including poor anger management ability, narcissism, low self-esteem and lack of empathy. However, there are still many more differences across shooters than similarities, so to date there is no distinct profile of school shooters.
What can we do, aside from the psychological autopsying of recent incidents, to try and prevent more homicide school shootings? There is no simple answer. But we can take some lessons from what we know about risk for suicide.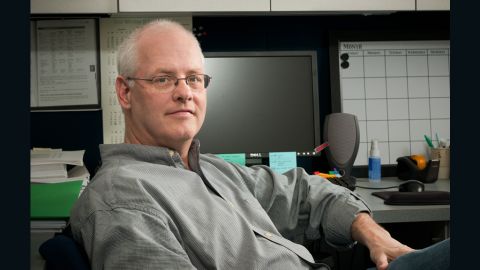 For many years, we have done a pretty good job of getting people to take threats of suicide seriously. If a young person walks into a counselor's office and says something like, "I think I'm going to kill myself," that counselor has been professionally trained and socialized to not underestimate the threat of self-injury.
Certainly, not every young adult who says such a thing goes on to commit suicide. Evidence shows that many of them have at least thought about hurting or killing themselves at some point, but few actually make a real attempt and fewer still carry it out.
Developing a good model for assessing the risk of suicide can provide a framework for how to assess the seriousness of threats to commit acts of violence toward others.
For example, one of the best predictors of suicide is previous suicide attempts. We try to determine whether a person has access to lethal methods of self-harm (drugs, firearms) and how detailed are the plans to carry out the act. We look for signs of anger and whether the person has experienced a recent crisis or loss. We try to figure out if a person's sense of rejection or disenfranchisement leads to a sense of hopelessness about the future, and a conviction that suicide is the only way out of a desperate situation. Moreover, if a person knows someone close who has committed suicide, we have to be vigilant since there tends to be an increase (clustering) of suicides among friends or acquaintances.
Each of these signposts can help us do a better job of assessing a person's risk for carrying out acts of violence toward others like in the school shootings.
We can look for any history of violence – whether the person has written about or told others of his or her intent. We can try to find out whether the person has access to firearms or has thought out a plan to carry out an attack. We can try to evaluate levels of anger, feelings of rejection, or expressions of hopelessness about the future.
Most adolescent school shooters have said something to peers prior to taking any action, but not always to the direct target of an attack, and rarely to an adult. (In contrast, in rampage shootings carried out by adults, we don't have as much information and they don't usually give verbal warnings or threats beforehand.)
Ideally, assessing the risk would be carried out using a validated set of reliable indicators, with detailed semi-structured interviews performed by trained mental health professionals. In schools, social workers, counselors or school psychologists can screen young people for risk of potential violence perpetration and refer them to other mental health professionals who could do a more thorough assessment if necessary. Of course, adequate screenings depend largely on adequate time, resources and staff training.
Not every young person who makes a threat to hurt others will end up committing an act of violence toward others, and very few will ever commit a multiple mass shooting. But just as we take threats of suicide seriously, we should pay equal attention to those who say they might harm others.
We have to do all we can to make sure our children are safe, and that they all come home at the end of the school day. We can take steps as a community to pay attention to mental health and violence as it occurs every day, not just when horrible acts of great magnitude occur.
Follow us on Twitter @CNNOpinion
Join us on Facebook/CNNOpinion
The opinions expressed in this commentary are solely those of Daniel J. Flannery.