Story highlights
Ana Navarro: Paul Ryan, Marco Rubio featured at Jack Kemp Foundation awards
She says both have political capital in the bank; they should use it to represent for GOP
She says Rubio and Ryan projected positive, inclusive vision for the 100% in America
She says Rubio in particular, has classic American backstory. GOP needs to promote this
Editor's Note: Ana Navarro, a Republican strategist and commentator, served as national Hispanic campaign chairwoman for John McCain in 2008 and national Hispanic co-chair for Jon Huntsman's 2012 campaign. Follow her on Twitter @ananavarro.
Last week, I attended the Jack Kemp Foundation Awards. After an election that has many a Republican feeling down, remembering Jack Kemp was just what the doctor ordered.
I met Jack Kemp a few times. He was fun and funny. He was energetic, dynamic and positive. He was pragmatic and inclusive. He believed in being a constructive force that helped move the debate forward.
The last time I saw Kemp was in 1997 at his Empower America office. I was with a group of Florida Republicans advocating for passage of legislation called the Nicaraguan Adjustment and Central American Relief Act to help Central Americans facing deportation. We were there to ask for his support . He lent a helping hand and exerted influence with his former colleagues to get it done. The Jack Kemp I knew was a freedom fighter. He fought for economic freedoms, personal freedom, and freedom around the world.
Politics: Obama, Rubio offer different prescriptions for middle class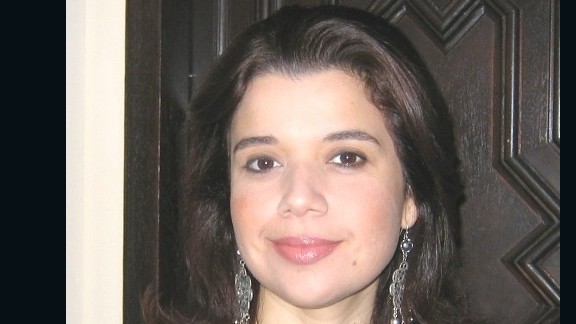 Courtesy Ana Navarro
Part of the reason Jack Kemp made a difference, is because he understood there was no point to having political capital if you did not use it. He was not afraid to speak up, to call others to action and lead. The two recipients of the Kemp Foundation awards so far, are Rep. Paul Ryan (2011) and Sen. Marco Rubio (2012).
Both Ryan and Rubio have political capital in the bank. It's their time to use it to lead the Republican Party and make a difference in our country. Ryan has the recognition and pulpit that comes from having been on a national ticket. Rubio is a star in the conservative base and, in my opinion, one of the best orators in politics today.
Get our free weekly newsletter
In their speeches last week, they articulated a vision for a prosperous America, a better tomorrow. They did not preach about divisive social issues. They talked about representing everyone, entrepreneurship, opportunity. They didn't sound angry, they sounded optimistic.
Rubio comes from a family of limited means. His father was a bartender until his old age. I remember Mario Rubio as a small and sinewy man with the humble and respectful manner of those who never held important titles or had healthy bank accounts. The last time I saw him was the day former New York City Mayor Rudolph Giuliani's endorsed Marco Rubio in 2010. The elder Rubio was already suffering from the cancer that would take his life a few weeks before his son was elected to the U.S. Senate. That day, his eyes shone with pride for his son. It is the same pride Marco projects for his father whenever he speaks of him.
Politics: Rubio suggests ways to bridge 'opportunity gap'
Rubio ended his Kemp Foundation speech with a personal story. He talked about once being in a fancy New York hotel giving yet another speech. At the end of the night, he was approached by the bartenders there who gave him a name plate that reads, "Rubio, bartender," He carries it in his pocket as a reminder of his dad.
The anecdote made me remember a time during Marco Rubio's long-shot U.S. Senate campaign. He was giving a speech at the Biltmore Hotel in Miami. He told the story of hearing his 71-year-old father returning from late nights of bar tending. The bartenders at the Biltmore pooled their tips together and asked me to give it to him for his campaign.
Stories like these are precisely what the Republican Party needs today. We need to remember that America is still the land of opportunity, where a poor man's son or daughter can achieve great success. We need to embrace diversity and remember that people like Marco Rubio's parents immigrated to this country to work, contribute and give their children a better future.
We need to help those that have fallen on hard times, get back up without making them feel ashamed. We need to be compassionate and not righteous and judgmental. We need to lift up, not talk down to any group of people. We need to treat the bartender with the same respect and value we give the CEO. We need to remember the efforts of Jack Kemp to make the Republican Party a bigger tent where the 100% could feel represented.
Politics: Ryan encourages GOP to focus on the future
I think both Jack Kemp and Mario Rubio would have liked the speeches that Ryan and Rubio gave. I know I did. I left there a more optimistic Republican than I went in.
Follow us on Twitter @CNNOpinion.
Join us on Facebook/CNNOpinion.
The opinions expressed in this commentary are solely those of Ana Navarro.