Story highlights
LZ Granderson says Democrats can't rest on election laurels for 2014 midterm wins
Republicans won't say inanities about rape or ignore minorities forever, he says
Granderson: Democrats need a bold budget plan that relies more on spending cuts
Loss in 2014 of six Democratic senators in red states could cost them the Senate, he says
Editor's Note: LZ Granderson, who writes a weekly column for CNN.com, was named journalist of the year by the National Lesbian and Gay Journalists Association and is a 2011 Online Journalism Award finalist for commentary. He is a senior writer and columnist for ESPN the Magazine and ESPN.com. Follow him on Twitter: @locs_n_laughs
(CNN) —
While there is still a lot of talk about how the Republican Party needs to reinvent itself, Democrats should keep in mind they could use a touch-up themselves.
With 20 Senate seats to defend in the midterm election – compared with just 13 Republican ones – the truth is Sen. Harry Reid and the gang do not have a lot of time to gloat. The economy may be improving, but it is still limping; millions are looking for work, and the deficit continues to grow. So whatever momentum President Obama and the Democrats received from last week's victories will all be gone come 2016 if they can't agree on a detailed budget plan by 2014.
And let's be clear: Taxing the rich and closing some loopholes is not a detailed plan. Granted, Democrats are proposing spending cuts – but they have to be more bullish about their proposed cuts than they are about taxing the rich. The latter got them elected but the economy is in more need of the former.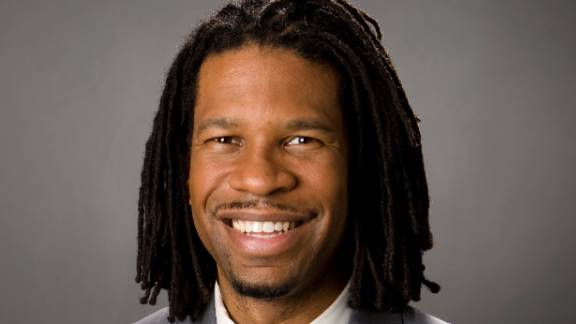 Allowing the Bush tax cuts to expire for those who make $1 million a year or more, as championed by some, is estimated to generate only $500 billion to $600 billion over 10 years. That dwarfs the number cutting off Big Bird would bring but it does little to solve the debt problem.
Opinion: Conservatives, don't despair
Get our free weekly newsletter
So any plan that does not include significant spending cuts is no plan at all. If Democrats want to build on last week, they have to be bold, because they can't depend on Republicans to say stupid things about rape or ignore minorities forever.
In fact, confetti was still falling in Chicago when George P. Bush – the Spanish speaking, half-Mexican nephew of you know who – filed his papers with the Texas Ethics Commission to run for an as-yet unspecified office. The 36-year-old is the co-founder of the political action committee, Hispanic Republicans of Texas. That alone won't solve all of the party's image problems with Latinos, but as long as he's not on the crazy, inflammatory side of his party, he's got the looks, charisma and name to be the kind of political star they need – the kind who can draw big crowds and maybe sway Latino voters two years from now, if not for himself, then certainly for another GOP candidate.
Face it Democrats – the celebration is over and it's time to get to work.
At least six of the Senate seats the party has to defend are in red states. Lose those, and President Obama could be spending his final two years butting heads with a Republican Congress.
So what do the Democrats need to do?
Opinion: Election a call for purple politics
Well for starters, identify candidates to go after Maine Republican Sen. Susan Collins' seat, because Obama won Maine.
Second, be a party white people want to vote for. Lost in all of the hoopla about Republicans needing to adapt to the country's new demographic, is the fact Romney captured the largest percentage of white votes since Ronald Reagan.
True, some of that can be attributed to racist backlash to Obama – but most of it has to do with the message of the Democratic platform. Romney characterized 47% of the country as a bunch of moochers (and coincidentally came away with 47.8% of the popular vote). That means a lot of voters: the numbers suggest 88% of the people who voted for Romney were white. That's a problem. If Democrats don't figure out a way to make their message attractive to white people, they could possibly lose the Senate.
And third, and probably most important, they have to be a party worth voting for.
One can certainly say Republicans, from the top of the ticket on down, shot themselves in the foot this election, making it easier for Democrats to paint them as a party to vote against. But for the 2014 midterm, Democrats must present a budget plan people want to vote for. In two years voters are going to be asking "What else you got?" and if Democrats don't have an answer, they risk getting shellacked in 2014, the same way they got their butts handed to them in 2010.
Back then, Republicans took back the House.
Politics: 2014 battle for the Senate starts now
Another GOP landslide could create a path to the White House.
I hate to be the Ohio at your Karl Rove party, but it is what it is.
Follow us on Twitter @CNNOpinion
Join us on Facebook/CNNOpinion
The opinions expressed in this commentary are solely those of LZ Granderson.