Story highlights
Ana Navarro: Obama won foreign policy debate; agreeable Romney was strategic
She says Romney held back on Benghazi, Israel criticism to seem less aggressive
She says it worked; he may not have landed blows, but looked presidential
Navarro: The good news: election only two weeks away. The bad news? Same thing
Editor's Note: Ana Navarro, a Republican strategist and commentator, served as national Hispanic campaign chairwoman for John McCain in 2008 and national Hispanic co-chair for Jon Huntsman's 2012 campaign. Follow her on Twitter @ananavarro.
(CNN) —
The three presidential debates are over. The last debate, earlier this week is the last time we will see these two candidates debate each other (unless they go into the paid speaking circuit some time in the future and are handsomely remunerated to do it all for show). It is the last time we will see Barack Obama on a presidential debate stage. And in my eyes, he won this last debate.
In large part, he was helped by the authority he carries as president. It's one thing to debate the foreign policy decisions you would make if you were commander in chief. It's another to do so when you are the commander in chief. In the foreign policy debate, the candidates did not enter or leave the room as equals.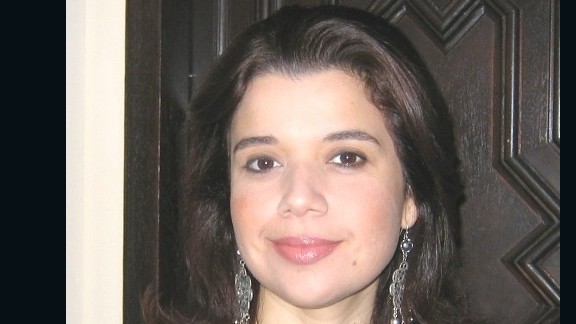 The morning of the debate the Obama campaign released a foreign-policy-themed TV ad portraying Mitt Romney as a trigger-happy, twitchy-fingered cowboy. The ad's purpose was to make a comparison between the candidates and offer voters a clear choice. But in the debate hall; the choice became a lot less clear.
For a good chunk of the debate, we heard Mitt Romney agree with President Obama and President Obama sarcastically tell Mitt Romney how happy he was they agreed. It bordered on theater of the absurd. It happened too many times for this to have been a coincidence. Now Romney even agreed with Obama's timeline for troop withdrawal from Afghanistan.
Get our free weekly newsletter
Make no mistake about it, it was part of the Romney strategy. He was trying to get through the night without antagonizing war-weary American voters. He defused the Obama caricature of Romney, the war-monger. Instead, we saw Mitt Romney channel John Lennon. He came dangerously close to leading us in the chorus of " Give Peace a Chance."
In this debate peace process, Romney allowed Obama to go unscathed on several issues which could have led to heated exchanges. Romney flailed at the air without landing a blow on the circumstances surrounding the assault on the U.S. consulate in Benghazi and the assassination of four Americans there. He did not press Obama on what even to the untrained eye is a less than warm and cuddly relationship with Israel, our strongest ally in the region and an issue many Jewish voters in swing-state Florida care about. This tells us Romney is feeling fairly confident about winning Florida and he did not want to come across as the aggressor.
Romney's strategy worked. Polls show most Americans agree Obama edged him out in this last debate, but they also show most Americans believe he is qualified to be commander in chief. That's all Romney had to do. Do no harm to himself, and pass the test. He did both.
President Obama also did what he had to do. He won the debate. Unfortunately for him, fewer people watched the third debate than watched the first two. The first debate had deep repercussions. Obama was about to wrap it all up. Republicans were pessimistic. A Romney loss was seeming likely. All that changed with President Obama's disastrous performance. Though he won the second debate, he did not make up that lost ground. It is unlikely this third debate will be a reverse game changer either. Presidential debates are not like tennis; you don't get a freebie second serve if the first one hits the net or lands outside the lines.
That leaves this race pretty much in the same place we were before this week's debate. The match is very close but the ball is in Romney's court. Though I do not underestimate Romney's ability to make an unforced error, momentum and the clock may be on his side.
Between now and Election Day we will see Romney and Obama criss-cross America, barn-storming through the battleground sates. We will hear the same stump speeches over and over again until our ears bleed. The good news is, the election is only two weeks away. The bad news is, the election is two weeks away.
The opinions expressed in this commentary are solely those of Ana Navarro.