Story highlights
Bob Greene lunched with George McGovern after the senator's failed presidential bid
He says McGovern wondered then whether his campaign had seemed doomed to reporters
He says some called McGovern soft, but he was a valorous WW II combat pilot; also a good guy
Greene: McGovern was surrounded by home, friendship when he died Sunday
Editor's Note: CNN contributor Bob Greene is a best-selling author whose 25 books include "Late Edition: A Love Story," "Duty: A Father, His Son, and the Man Who Won the War," and "Once Upon a Town: The Miracle of the North Platte Canteen."
(CNN) —
Pat Nixon had taken Mamie Eisenhower out to lunch. This was in the summer of 1973; the wife of one president and the widow of another talked quietly in the dining room of the United States Senate.
I had traveled to Washington to cover the Senate Watergate hearings, which of course centered on the first lady's husband, and I had unexpectedly been invited to lunch by the other person at my table, which was just a few feet from where Mrs. Nixon and Mrs. Eisenhower were eating.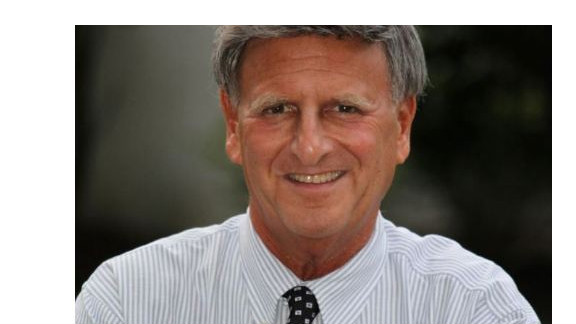 "What did you think?" George McGovern asked me. He drank a cup of coffee and waited for his omelet to arrive. "When you were riding the planes and looking at the crowds every day, did you think we'd lost it?"
George McGovern, an unabashed liberal voice, dies
Only one year before, he had been traveling the country campaigning nonstop, the Democratic candidate for president. He had hoped to be living in the White House. Now, in that summer of '73, having suffered a landslide defeat at the hands of Richard Nixon, he was a U.S. senator who had just come out of a routine and dreary agriculture subcommittee meeting which had lasted all morning and would resume after the lunch break.
Get our free weekly newsletter
"Did you think we never had a chance from the convention on?" McGovern asked.
The Nixon-McGovern campaign had been my first. McGovern had done his best to get to know the people assigned to cover him, even the neophytes, so I had been pleased that a year after his defeat he would take the time to get a bite to eat with me.
He died on Sunday at age 90 in Sioux Falls, South Dakota, the same town where he had made his concession speech to Nixon on a cold November night 40 years ago. In the sometimes unforgiving world of political acrimony – left vs. right, conservative vs.liberal – it is easy to reduce national candidates to cartoon figures. But whatever anyone may have thought of McGovern's ideology, he was an awfully good guy. And for those who casually categorized him as "soft," as his political opponents sometimes did, I always offer the suggestion: Unless you flew 35 World War II combat missions over Nazi-occupied Europe as the pilot of a B-24 bomber, as he did, and were awarded the Distinguished Flying Cross for your valor, as he was, maybe you ought to hold up a little bit before you offhandedly call a man like McGovern soft.
"Because it was the crowds that convinced me that the polls were wrong," McGovern was saying at lunch. "I simply couldn't conceive that the crowds could be so big and enthusiastic, and that the polls could be so drastically negative at the same time. That's the one thing that still puzzles me a little."
Opinion: McGovern ahead of his time
The setting for this conversation bordered on the surreal. McGovern had spent that whole doomed campaign trying in vain to convince the country that he, not Nixon, should be president. Now, in the Senate Dining Room, not only were Mrs. Nixon and Mrs. Eisenhower sitting across the way, but also at nearby tables having lunch were three men who were gaining enormous celebrity as members of the Watergate committee, which was in the midst of holding its nationally televised hearings in the Senate Caucus Room: Sam Ervin of North Carolina, Howard Baker of Tennessee and Lowell Weicker of Connecticut. The country's eyes were riveted on them every day, on every broadcast network.
"No, I really haven't watched the Watergate hearings too much," McGovern said. "Oh, once in a while when I go into the Senate cloakroom the TV set in there is turned on, and I watch it for a few minutes. But I don't watch the reruns at night. It's kind of hard for me to watch the hearings anyway; I guess I feel a little more personally involved in what they're about than most people do."
The night before, he told me, he had been invited to a party at which President Nixon had also been a guest. It was the first time he had encountered Nixon in person since the election. In the receiving line, when the two had come face to face, both men smiled broadly, if uneasily, and news photographers snapped pictures of the moment.
"As soon as I was invited to that party," McGovern said, "I knew the situation was going to come up. … I didn't think that was the picture they'd take. There was another time when Nixon and (then-National Security Adviser Henry) Kissinger and I were all going to be standing together, and I figured that was the picture they'd take. … What did people expect me to do when I got to Nixon? Do this?"
McGovern scowled comically and began waving his finger in the air, as if scolding Nixon.
"Couldn't very well do that," he said, laughing.
The news stories about McGovern's passing said that death came to him at the Dougherty Hospice House in Sioux Falls. When I saw that, I had a feeling. I looked it up.
A man named Bill Dougherty was one of McGovern's dear South Dakota friends. He had risen to the position of lieutenant governor of the state; he was with McGovern to offer consolation on that night in Sioux Falls when the election results came in.
Dougherty died in 2010; the hospice facility was named in his honor.
So McGovern spent the last days of his life back in South Dakota, within the welcoming walls of a building bearing the name of his old friend. Home, and friendship: sustaining and real in a way that vote totals and lofty titles can never compete with. If you're lucky, that is. George McGovern was.
The opinions expressed in this commentary are solely those of Bob Greene.