Story highlights
Thomas Campbell: I learned from art teacher who shunned jargon, academic classification
He says he was inspired to view art as a window into understanding how people live
Key questions are how art was made and why it was made, he says
Campbell: Museums should be places where people meet with art across time, space
Editor's Note: Thomas P. Campbell is director and CEO of the Metropolitan Museum of Art. He spoke at the TED 2012 conference in March. TED is a nonprofit organization dedicated to "ideas worth spreading," which it makes available through talks posted on its website.
(CNN) —
When I was considering a career in the art world, I took a course in London with a teacher who changed my perspective on art.
He drank too much, smoked too much, and swore too much — which didn't make it easy to be his student — but what I learned from him helped guide my curatorial career and remains a touchstone for me as director of the Metropolitan Museum of Art.
This teacher was always suspicious of formal art history training, as he felt that it filled his students with jargon and compelled them to merely classify things.
His goal was to demonstrate how to really see a work of art, reminding us that all art was once contemporary and encouraging us to ask basic questions: What is it? How was it made? Why was it made?
Watch Thomas Campbell's TED Talk
I would later apply these questions to the field of tapestries, a neglected area of art history despite the central role these objects played in the past as a potent form of propaganda.
I came to the Met as a curator in 1995 and set out to organize a groundbreaking show about Renaissance tapestry. I designed my 2002 exhibition to be an experience, a spectacle of wall-high images saturating the galleries with lavish court scenes, hunters crashing through thick woods in pursuit of their prey, and violent battles depicted in a medium that was the IMAX of its time. The success of the show was gratifying; I had exposed the public to something they had never before considered.
Get our free weekly newsletter
As the director of the Met, I still believe passionately in that carefully curated experience. We live in a world of ubiquitous information and just-add-water expertise, but there is nothing that compares to the presentation of works of art in a narrative that is both informed by scholarship and captivating to the public.
TED.com: Building a museum of museums on the Web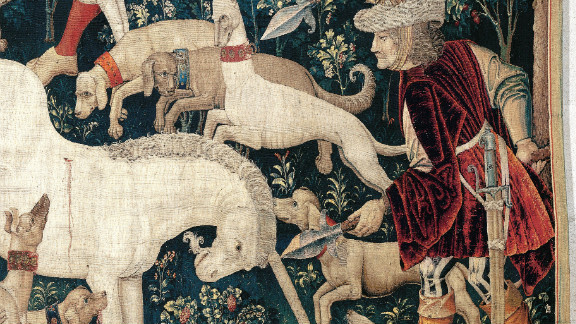 PHOTO: Courtesy Metropolitan Museum of Art
Indeed, my job now is the same as my early teacher: to encourage our visitors to really see the art in the Met's galleries, whether it's a Samurai sword or the fashion of Alexander McQueen.
Our 2011 Alexander McQueen exhibition is actually an excellent example. Instead of an extensive shop-window display, it was an immersive journey into the mind of a man who was not just a clothing designer, but a storyteller, filmmaker and conceptual artist.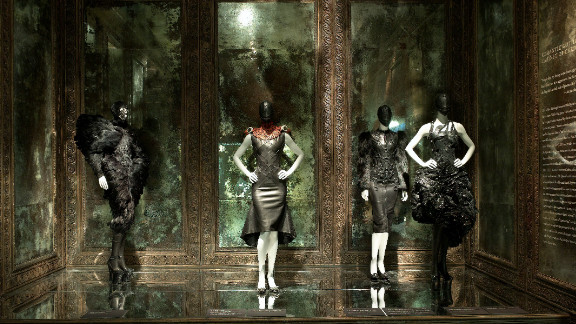 PHOTO: Courtesy Metropolitan Museum of Art
The research and vision of Met curator Andrew Bolton brought that complexity forward and made the exhibition exceptionally moving for our visitors, many of whom waited over five hours to see it.
TED.com: How art, technology and design inform creative leaders
Individual objects in the Met's collection can have the same power as these major exhibitions. The Met was established in 1870 not as a museum of American art, but as an encyclopedic museum, and it now includes works of art from every corner of the globe.
Today, the prescience of that founding mandate is felt more than ever as 24-hour news coverage has us digesting the world at an ever-quickening pace. The works of art in the Met's galleries allow people to slow down that cycle, tap into a broader historical context and better understand the cultures at the center of current events. Think of Libya, Syria and Egypt.
TED.com: High tech art with a sense of humor
PHOTO: Courtesy Metropolitan Museum of Art
Daily, our visitors confront objects like the Temple of Dendur from c.15 BC, an ancient Egyptian structure built by the Roman Emperor Augustus, who, as ruler of Egypt, had himself depicted as a pharaoh (politicians still use regional traditions, though now that means eating cheese steaks).
To see this structure — its actual stones carved by hand and surviving two millennia — now sitting alongside traffic passing through Central Park speaks powerfully about the passage of time and the longevity of human civilization.
TED.com: Art of substance and absence
If visitors look closely, they can see 18th-century graffiti left by European travelers who over 200 years ago considered this object with the same awe. Suddenly, our moment in history seems tiny.
Certainly our galleries for Islamic art also make this point. Opened 10 years after 9/11, almost to the day, and tracing the development of Islamic cultures over 14 centuries and across a vast geographic expanse, these galleries have received more than 800,000 visitors since they opened a year ago, a resounding endorsement of both the power of actual objects in a virtual world and the public interest in a culture that had little resonance for many Americans before the 2001 tragedy.
In the end, I want the Met to be a place where people meet not only with friends or on a date, but with works of art across time and space.
But let's face it, museums can be intimidating, and spending time being intimidated is exhausting.
Museums can also be boring if you feel like this old stuff has nothing to do with you. My job is to relax our visitors so they can sense a connection, get excited, explore, try the unknown and follow their curiosity. That means ditching the jargon, but not the scholarship, and getting to the real work of inspiring the public to look around and find themselves.
The opinions expressed in this commentary are solely those of Thomas P. Campbell.