Story highlights
Margaret Hoover: Unsolicited advice to Romney is to be Mr. Fix-It in the debate
She says he should emphasize non-ideological background of working across party lines
Americans feel that Washington isn't working, and Obama may take blame for that, she says
Hoover: Romney doesn't talk about it, but his Massachusetts health bill was bipartisan
Editor's Note: Margaret Hoover is a CNN political contributor and author of "American Individualism: How a New Generation of Conservatives Can Save the Republican Party."
(CNN) —
Here's some unsolicited advice for Team Romney as it prepares for 2012's high-stakes first debate: Bring back Mitt-the-Fixer, the problem-solver and economic turnaround artist extraordinaire. This core Romney claim should return center-stage in Denver.
Everyone knows Washington is broken. Congress' dismally low 10% approval rating, the lowest in 38 years, is evidence of President Obama's fizzled hope for change.
We're constantly hearing that polarization is poisoning our politics.
People want our elected officials to govern and for government to work. And Obama isn't working. The president admitted it himself when he confessed at the Univision debate that "you can't change Washington from the inside."
With an economy on the precipice of a fiscal cliff that the Congressional Budget Office says will become a recession if not addressed quickly in the next Congress, America can't afford a president who cannot work successfully with what will most likely be a Republican House of Representatives.
Opinion: Romney's empty foreign policy agenda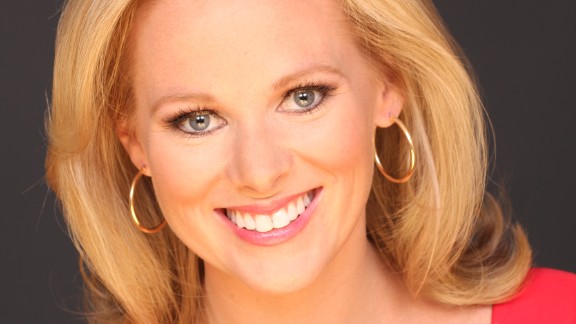 In this pivotal first debate, Romney should remind Independent voters that despite all the talk of unity, Obama has presided over a more divided country. And it simply isn't credible to just blame the tea party, House Speaker John Boehner or President George W. Bush. If President Clinton and then-Speaker Newt Gingrich could reform welfare, if President Reagan and Speaker Tip O'Neal could save Social Security, why couldn't Obama and Boehner achieve a grand bargain? Maybe there's something to the left-of-center critiques that fault Obama as a bad negotiator.
His two major legislative feats, the American Recovery and Reinvestment Act and the Affordable Care Act, he delegated away to liberal congressional tacticians and garnered essentially no bipartisan support. He walked away from Bowles-Simpson – his own bipartisan fiscal commission. And, of course, the grand bargain fell apart. Yes, Obama had obstinate Republicans in the House that contributed mightily to gridlock. But was it just the fault of Republicans in Congress?
Watch Wednesday's presidential debate and CNN's exclusive expert analysis starting at 7 p.m. ET on CNN TV, CNN.com and CNN's mobile apps. Become an analyst for your friends with our new online clip-and-share feature that lets you share your favorite debate moments on Facebook and Twitter.
In Bob Woodward's latest book "The Price of Politics," which details the grand bargain breakdown between congressional Republicans and Obama, this respected student of Washington suggests that the problem was a lack of leadership: "Presidents work their will — or should work their will — on the important matters of national business," Woodward writes. "Obama has not. The mission of stabilizing and improving the economy is incomplete."
Enter Mr. Fix-It. Romney's record as an economic deal maker and bipartisan political problem-solver contrasts starkly to that of Obama.
Immediately upon becoming governor of Massachusetts, Romney faced a budget shortfall between $2 billion and $3 billion of the state's $23 billion budget, according to Boston Globe journalists Michael Kranish and Scott Helman in their book "The Real Romney." Working with Beacon Hill's 85% Democratic legislature, he balanced the budget – without raising taxes – by closing loopholes and raising fees.
Opinion: Debate all about trust for Romney
Even more striking is Romney's biggest legislative feat – the one that he refuses to talk about, Romneycare. Mr. Fix-It managed to briefly bring the conservative Heritage Foundation and liberal lion Sen. Ted Kennedy together to pass landmark health care legislation in his state. The deal almost fell apart many times, but in the end Romney got it done.
From his lifetime of experience as a turnaround expert in private equity to his experience with the turnaround mission of the Olympics to his successful term as a blue state GOP governor, Romney can point to a record of bipartisan leadership and achievement that Obama can only talk about.
The art of negotiating is a learned skill. It is practiced and often honed in the marketplace as well as legislative bodies. It is a skill Romney has cultivated and can bring to Washington, practicing the politics of problem-solving as the principled but non-ideological technocrat we all know he is deep down.
My bit of unsolicited advice to Romney is to own this identity in these debates. With the primaries past and a general election audience watching, this is the right time to make the case for Mitt Romney, Mr. Fix-it.
Follow @CNNOpinion on Twitter
Join us at Facebook/CNNOpinion
The opinions expressed in this commentary are solely those of Margaret Hoover.