Story highlights
John Avlon visits a precinct in Colorado that is a bellwether in statewide elections
The middle-income community voted for Bush in 2000, 2004, then for Obama in 2008
Avlon says voters there want specifics about what candidates can do for the economy
He says they want more than the negative advertising we've seen this year
Editor's Note: John Avlon is a CNN contributor and senior political columnist for Newsweek and The Daily Beast. He is co-editor of the book "Deadline Artists: America's Greatest Newspaper Columns." He is a regular contributor to "Erin Burnett OutFront" and is a member of the OutFront Political Strike Team. For more political analysis, tune in to "Erin Burnett OutFront" at 7 ET weeknights.
(CNN) —
"As Jefferson County goes; so goes Colorado" – that's political wisdom in this pivotal purple state.
And 10 miles from where the first presidential debate will be held Wednesday night, there is a single precinct in the Green Mountain neighborhood of Lakewood, in the heart of Jefferson County, which has compiled an impressive record in picking winners.
Watch Wednesday's presidential debate and CNN's exclusive expert analysis starting at 7 p.m. ET on CNN TV, CNN.com and CNN's mobile apps. Become an analyst for your friends with our new online clip-and-share feature that lets you share your favorite debate moments on Facebook and Twitter.
It is a solid middle class, suburban community with a median income of $53,000, in line with national household averages. But there's nothing average about this neighborhood's predictive ability. The precinct, known by the mellifluous name Precinct 7202330176, has correctly predicted the winner of every statewide election for president, governor and senator, save one, since 2000.
"It's very much a typical American community, an evolving suburb that's no longer a bedroom community…becoming a little more urban, a little more diverse," said Lakewood Mayor Bob Murphy. "I think that makes them less subject to the ideological arguments and much more pragmatic."
Opinion: Debate advice for Obama, Romney
The overall partisan breakdown in Jefferson County reflects this balanced but resolutely independent mindset – with 121,882 registered Democrats, 132,512 Republicans and 140,984 independent voters, as of September 1st.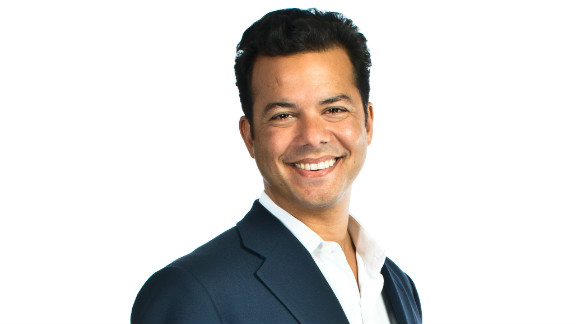 The bellwether battleground voted for President Bush in 2000 and 2004 and then switched over to President Obama by an almost 9 percentage point margin.
But former Obama supporters like Kathleen Curtis are not sold on his re-election. "At the time I thought he was the man for the job, and I'd have to say after four years I'm somewhat disappointed in the state of the economy," said the owner of Village Roasters. "Fuel costs are at an all-time high. Even though he may not be solely responsible, it affects the transportation part of our product, and we have to pass that along to our customer. So, I need to know that there's going to be some form of relief there."
Opinion: How will the debates sway the undecideds?
Likewise, Wy Livingston, owner of Wystone's World Teas, feels her small business squeezed by the struggling economy over the past four years. "The bailout is a point of contention with me," she said, "because small businesses are the backbone of this country. We weren't bailed out."
But the lack of specificity in the attack-laden television ads leave her cold. "When I ask the question 'what are you going to do about health care' and they say 'repeal Obamacare,' that's not an answer. That tells me what you don't like, but it hasn't told me what are you going to do. And that's what I'm really listening for also in the debate. I want to understand what's the plan," she said. "I have a 91-year-old mother. Medicare and all of those things are important to me, not for myself right now, but for her."
Mayor Murphy agrees that the remaining undecided voters in this pivotal swing district are looking for specifics in the debates.
Opinion: Debate is crucial for Obama
"When I talk to people in the grocery store, that's what I hear: Jobs and the economy," he said. "Certainly the debt is an issue people care about. My sense of it is they understand we have to do this debt reduction gradually. They understand that the public sector does have a contribution to jobs and the economy."
President Obama hasn't impressed on the economy, but Mitt Romney has not yet made the sale to these swing voters. The remaining undecided voters in this pivotal swing district want to hear specific plans about just how the candidate would strengthen the middle class and small businesses. They are still persuadable in this purple district and this final factor could decide the outcome of this election. It will all come down to swing voters in swing districts of swing states.
Opinion: Debate all about trust for Romney
Follow @CNNOpinion on Twitter
Join us at Facebook/CNNOpinion
The opinions expressed in this commentary are solely those of John Avlon.