Story highlights
Timothy Stanley: Candidates are lowering debate expectations
Stanley: Mitt Romney needs a game changer
He says Romney rallied in debates during primaries and could do it again
Stanley: If Romney can shake Obama, it will have bigger effect than if president prevails
(CNN) —
The presidential campaigns are doing their best to play down expectations ahead of Wednesday's debate. Team Obama says that Mitt Romney has had the most time to practice and that its guy is no good at "sound bites."
Team Romney says that President Barack Obama enters the contest with the advantage of being a "uniquely gifted speaker." Both sides are in danger of selling themselves short, of promising a debate so mediocre that Wednesday night's edition of "Family Feud" might get its best ratings ever.
But the expectations battle reflects the psychology of the campaigns. On Obama's side, it's part of a general effort to convince people that debates don't even matter – that he has this thing wrapped up already and voters might as well abstain from politics until Election Day. For Romney's side, it's about preparing Americans for what they hope will be a surprisingly brilliant performance by their man. The Republicans are praying for a game changer.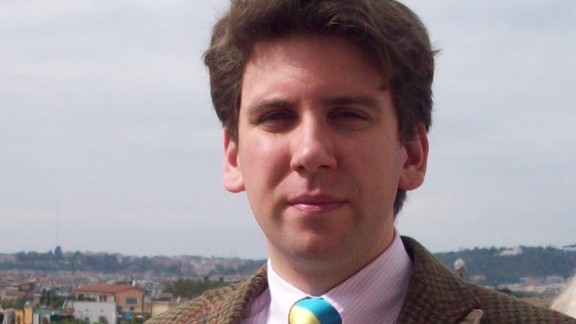 The Week magazine puts Romney's chances of having that at 60% – and not without cause. Some Republicans indicate that Romney hopes to "fact check" the president, which would suggest an aggressive strategy of weighing him down with damning statistics – such an unemployment rate stuck above 8% or a debt of $16 trillion. They're probably hoping that Obama will either wither or explode. And if anyone can provoke that reaction, it's Romney. His recent gaffes have made us forget that he proved an effective speaker in the 2012 Republican primaries when the debates turned out to be unusually important.
Opinion: Debate coach – Obama, Romney are top performers
Newt Gingrich revived his campaign with a strong performance days before the South Carolina primary. But Romney rescued his own candidacy with an even better performance the following week – helping him to win Florida and stop Gingrich's Southern advance. The difference between those two confrontations? Gingrich's win was in front of a cheering audience; Romney's win happened when the audience wasn't allowed to participate. Romney isn't a crowd pleaser, and he does his best when he can speak straight to the viewer at home without the distractions of clapping and booing. The good news about Wednesday is that the audience will almost certainly be bound to silence.
Of course, even if Romney does deliver a performance worthy of Lincoln, there's no guarantee that it will make any difference. Suppose that Romney lands a few punches and Obama outs himself as a socialist live on air. Romney's victory would have to tick several boxes before that translates into a leap in the polls. Lots of undecided voters would have to tune in, the press has to share the opinion that Romney won (and the Republicans are forever complaining about bias), Team Romney has to pitch its guy's performance to the public (and there have been plenty of complaints about its competence when it comes to message), and, ultimately, the voters have to be convinced to care.
Opinion: How Obama can win the debate
In 1984, Walter Mondale won his first debate against Ronald Reagan hands down. But not only did it barely shift the polls, but Reagan rebounded with one of his best performances ever at their rematch two weeks later. In short, there's a lot of truth in Team Obama's insistence that debates don't decide elections.
However, this election hasn't been like many others. Rather than focusing on the economy, it's been about culture, morals, personality and trust. The importance of likability has been enormous, with many voters who ought to lean toward Romney turned off by his background as a wealthy venture capitalist. So this is his chance to showcase himself as both a compelling politician and a normal human being. Expect Romney to talk about his family and father – subjects close to his heart – in an effort to redefine his national image. Yes, he's tried to do that many, many times before. But there's always hoping that this time it will work.
And if it does, then the expectations war will break in his favor. The Obama campaign might be doing its best to convince the audience that Romney has an inbuilt advantage, but (ironically) that's undermined by the president's cherished reputation as a brilliant speaker. Polling of voters' predictions about the debate shows the president besting Romney by a 25-point margin. That means that if Romney outperforms Obama, it will be a much bigger shock to the electorate than the other way around.
Opinion: The mistakes candidates make in debates
Seeing the Democratic Cicero even slightly shaken by the Republican challenger could cause the public to rethink the way they conceptualize both men. That's happened before. In 1980, Reagan's debate performance convinced a broadly hostile audience that he wasn't a raging, radical conservative but actually a placid, funny guy. That debate wasn't as decisive to the end result as the bad economy or the Iranian hostage crisis. But it did help shift public sentiment.
So what should Romney do to win? Advice is coming in from all sides – from going on the attack to articulating a positive vision. The one suggestion he should definitely ignore is from Gingrich, who says the nominee must use humor. Given Romney's record for turning a joke into a global laughingstock, it would be better if he just stuck to the facts.
Follow @CNNOpinion on Twitter.
Join us at Facebook/CNNOpinion.
The opinions expressed in this commentary are solely those of Timothy Stanley.