Story highlights
David Gergen: Bill Clinton's speech added strength to a rousing convention
Gergen: Clinton was very effective in attacking Romney-Ryan budget plan
Gergen: Onus is now on President Obama to make a strong case for re-election
In his speech Thursday, Obama needs to explain why second term would be better, he says
Editor's Note: David Gergen is a senior political analyst for CNN and has been an adviser to four presidents. A graduate of Harvard Law School, he is a professor of public service and director of the Center for Public Leadership at Harvard University's Kennedy School of Government. Follow him on Twitter.
(CNN) —
After two big nights in Charlotte, more rousing than anyone expected, the Democrats now have a major opportunity: if President Obama can make it three-for-three Thursday night, they could possibly break open the presidential race.
Major caveats are in order. It is possible that the electorate is so severely polarized at the moment that even a smashing convention or a smashing first debate can't really move the needle. We will have to wait and see. It is also true, as John King emphasizes, that a bad unemployment number on Friday morning can persuade voters that the Obama team is actually incapable of reviving the economy.
But there is no doubt that the convention has already revived Democratic spirits. The roars in the hall have made it clear that the party has regained its fighting mood, newly confident they can retain the White House. While there have been stumbles, especially on the platform, the convention has been well choreographed and has had a string of successful speeches.
Opinion: Bill Clinton brings it for Obama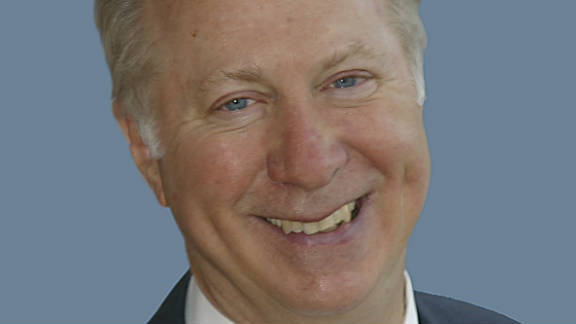 Tom Fitzsimmons
On Tuesday night, Michelle Obama gave a testimonial on behalf of her husband that wasn't easy: her husband is so well known that it was a challenge to be fresh and inspiring. But obviously she did it, and Democrats around the country were thrilled.
Bill Clinton's speech Wednesday was at least as effective and probably far more so. Indeed, it is stunning that for more than 20 years, Clinton has been the best political orator in the country. Wednesday's talk was the best and most influential he has given since leaving the White House a dozen years ago.
Clinton did two things that were helpful for Democrats. First, he told the story of Obama's stewardship better than Obama has ever told it himself. Second, he did what no other Democrat has done well: he saw the vulnerable holes in the Romney-Ryan budget plan and drove a Mack truck through them.
Thoughtful Republicans have worried for a while that Democrats may be able to turn GOP plans into a potent weapon for peeling away older voters as well as others; those fears just went up. Overall, it seems likely that if the electorate is still movable, Clinton moved it.
But even Clinton and Michelle Obama together, joined by many other forceful speakers, are not enough to close the final deal. Ultimately, Barack Obama is the only one who can do that. Others have set him up to succeed Thursday night, but only he can deliver.
News: Obama to speak after forceful Clinton endorsement
Among the major challenges facing Obama Thursday, two jump out. Obama has given numerous prime-time speeches now and his audiences have been shrinking. Voters more and more discount words; they want deeds. Solving that problem through yet another speech is no slam dunk.
Even more important, no one at this convention has given a sense of Obama having a compelling plan to propel us out of this economic mess. People won't be persuaded by half measures and bland assurances that sometime down the road, the economy will rev up. They want a road map that comes with some details. That's why success will rest on more than soaring rhetoric.
Obama's biggest test is to convince wavering voters that he can make the next four years better than the past four.
Follow @CNNOpinion on Twitter
Join us at Facebook/CNNOpinion
The opinions expressed in this commentary are solely those of David Gergen.