Editor's Note: Ruben Navarrette is a CNN contributor and a nationally syndicated columnist with the Washington Post Writers Group. Follow him on Twitter: @rubennavarrette.
Story highlights
Ruben Navarrette: The real hallmark of this election is the fear-mongering
Navarrette: Both campaigns are trying to scare someone like John of Ohio
He says Obama and Romney are aiming nasty accusations at each other
Navarrette: Americans don't need to suffer through all this negativity, ugliness
If you like your exercises in democracy nasty, negative and nonsensical, look no further. If you prefer fear and pessimism over inspiration and optimism, you're in luck. If you like it when political rivals forgo trying to convince you as to who can be the better president and spend their time demonizing the other guy, this is the presidential election for you.
The mud is flying, and it's only August. But more than personal attacks, the real hallmark of this election is the fear-mongering.
That's where both President Obama and Mitt Romney are putting most of their efforts: trying to portray the other guy in ways that scare the knickers off the American people. Actually, if you listen closely to what's coming out of both campaigns, the objective is to terrify one American in particular.
I'm calling him "John." He's a 45-year-old, working-class white male who is trying to hold on to his place in a changing world. Either he is out of work, or he's worried that he could soon be. He is concerned about his future, and that of his children. And he lives in Ohio.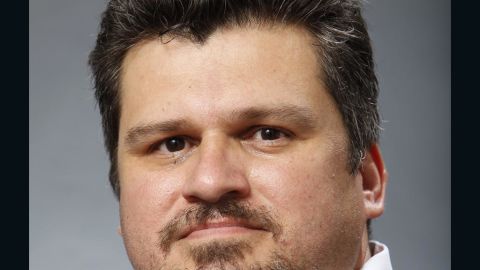 Oh, John might just as easily live in any of the other half dozen states that political observers have labeled "battleground states" that are supposedly up for grabs – Nevada, Colorado, Virginia, Pennsylvania, Florida and New Mexico. But somehow, Ohio seems the more likely address. Colorado might go red, and New Mexico, despite having a Republican governor, is almost certain to stay blue.
Blue collar workers in Pennsylvania are probably going to vote Republican for a change in course; and senior citizens in Florida will surely vote Democratic if the Obama campaign is successful in depicting vice presidential nominee Paul Ryan as the Grinch who stole Medicare. So, in the end, this election is likely to be decided by what happens in Ohio.
And wouldn't you know it? Just to keep things interesting, in the Buckeye State, the race is a statistical dead heat. Two recent voter surveys each found the contest in Ohio too close to call.
A poll by Public Policy Polling, a Democratic firm, found Obama leading Romney 48 percent to 45 percent, within the margin of error. Another poll by Rasmussen Reports, a company often cited by conservatives, found Obama and Romney tied at 45 percent.
Romney and the Republicans have been hammering away on Obama's record in the White House. The message? He's a bad president. And sure enough, in both polls, more voters disapproved of Obama's job performance than approved of it, 51 percent to 46 percent, according to Public Policy Polling and 51 percent to 48 percent, according to Rasmussen.
Obama and the Democrats have responded by zeroing in on Romney's unlikability, devotion to what Gov. Rick Perry called "vulture capitalism," and difficulty in relating to everyday Americans. The message? He's a bad person. That also seems to be getting through since, in both polls, more voters have an unfavorable opinion of Romney than a favorable one, 52 percent to 41 percent in the Public Policy Polling survey and 50 percent to 49 percent, according to Rasmussen.
With poll results like these, both sides are likely to conclude that negativity is working in their favor and keep it up. Not good. We mustn't encourage this sort of thing.
What good is it doing for the country? None whatsoever. Drawing contrasts with your opponent is an important part of politics, but you don't have to take the low road to do it, or stand idly by when your surrogates do. Even in the most aggressive campaigns, there have to be some standards; yet, this year, they're hard to find.
On the left, Priorities USA, a pro-Obama super PAC, went way over the top when it released an ad accusing Romney of somehow being responsible for the death of the wife of Joe Soptic, a former steel company employee. Despite calls on Obama to denounce the ad, the White House has refused to comment because the spot was produced by a third party group. And Vice President Joe Biden this week made a positively reprehensible comment, telling an audience that included African-Americans that Romney wants to use his economic policies to "put y'all back in chains." Yes, that Delaware drawl can be very pronounced.
Republicans are fighting back. Romney charged this week that Obama will "do anything" to retain the presidency and that he should take his "campaign of division and anger and hate back to Chicago." The Romney campaign has put out an ad of its own accusing Obama of trying to "gut" welfare reform by taking out the requirement, popular with independents and conservatives, that recipients either work or enter a job training program. The Obama campaign yelled foul, insisting this isn't true and that the administration just wants to give states more flexibility in applying the law. Still, much of the GOP's fear-mongering is about the economy, with their insistence that Obama wants to grow government and destroy the free enterprise system.
Oh brother. Does anyone believe this egg-throwing? What are the people running the campaigns thinking, that this is going to scare John in Ohio away from the other guy?
Americans respond better to positive messages: Ronald Reagan's "morning in America" in 1984 and Bill Clinton's "don't stop thinking about tomorrow" in 1992.
This year, we're already saddled with two candidates for president that leave you with the feeling that we should ask for more applications. That's bad enough. We shouldn't have to suffer through all this negativity and ugliness as well.
So how about it, John in Ohio? Both campaigns are playing this dark and depressing game, seeing which one of them can scare you more. They're betting that the one that spins the more terrifying yarn will win the election. For the good of the country, let's hope you don't scare easily.
Follow us on Twitter @CNNOpinion
Join us on Facebook/CNNOpinion
The opinions expressed in this commentary are solely those of Ruben Navarrette.