Story highlights
"He just looks like a pathetic freak," shooting survivor says
Authorities say James E. Holmes planned the attack for months
A public defender has been assigned to represent him
Fifteen people remain hospitalized, five in critical condition
The man accused of shooting into a packed movie theater made his first court appearance Monday, giving the public its first look at the 24-year-old former doctoral student since his arrest moments after the gunfire ended early Friday.
James E. Holmes, his hair dyed various shades of orange, looked down, then straight ahead. He sat without blinking for long periods. At times, his eyes fluttered, then squeezed tight and reopened in a blank stare. Occasionally, his eyebrows arched over several days of stubble, giving his face a mournful mien.
But the dazed-looking man, who identified himself to police as "The Joker," wore a maroon jumpsuit over a white T-shirt and gave little indication that he was paying attention to the courtroom procedure that ensured he will continue to be held without bond.
Grief counselors offer solace amid tragedy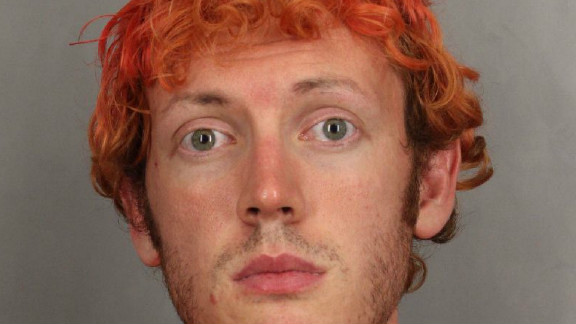 Arapahoe County Sheriff's Office
He was then led from the courtroom and back to the Arapahoe County Jail, where he is being held in isolation. Formal charges are expected to be filed on July 30.
Asked whether Holmes was on medication, Arapaho County Undersheriff David C. Walcher said, "Even if I did know, I couldn't tell you."
Inside the courtroom, victims and their relatives watched the proceeding. McKayla Hicks was among them. She was seated in the movie theater next door to the one where the killings occurred when a bullet struck her chin. Though she has largely recovered, she said Monday's court appearance was not easy to observe.
"Once he walked into the room, it just made everything a lot harder," she told CNN.
"He just looks like a pathetic freak," she said. "I just want him put away forever."
Jordan Ghawi, whose sister Jessica was among the 12 fatalities, was not in the courtroom.
"This guy's already had his 10 minutes of fame and I don't need to see the face of the man who's taken my sister's life," he said. "I was afraid that I may try to get my hands on that man."