Story highlights
More than 2.7 million Mexican-born U.S. residents are naturalized U.S. citizens
About 45,000 Mexicans in the U.S. registered to vote absentee in Sunday's elections
This year's presidential contest is the second time Mexicans have been able to vote abroad
Mexicans won the right to vote abroad in 2005 after a hard-fought legislative campaign
Carlos Coria-Sanchez remembers the frantic phone calls and the fear in his family members' voices. His nephew had been kidnapped just outside Mexico City. Men wearing police uniforms held him hostage, robbed him and released him five hours later.
Coria-Sanchez also remembers the looks on the faces of dozens of children – his own included – as they waited outside a North Carolina courtroom while a judge weighed whether to deport their soccer coach.
These distinct moments in the 52-year-old professor's life have little to do with campaign signs or exit polls. But they are fresh in his mind as he prepares to cast ballots in two elections.
A citizen of both Mexico and the United States, Coria-Sanchez can vote in both countries' presidential contests this year. He has until Saturday to send in an absentee ballot for Mexico's federal elections, which are Sunday. The U.S. election will come later this fall.
Coria-Sanchez knows – and cares about – life on both sides of the border.
"Double citizenship gives me a different way of seeing things," he says.
More than 2.7 million Mexican-born residents of the United States are naturalized U.S. citizens such as Coria-Sanchez, according to a report released by the Congressional Research Service this month.
In Mexico, they have won the right to vote from afar but are pushing for more political power and attention.
In the United States, they are part of the key Latino demographic that the president and his presumptive challenger are eager to court.
Many of them love two countries, and live in two worlds.
Coria-Sanchez is married to a native-born American and has been a U.S. citizen for more than 15 years. But he is also as Mexican as the chicken with tomatillo sauce, enchiladas and stuffed chilies they cook in their Charlotte, North Carolina, home.
He lives more than 1,500 miles away from most of his family, but they are never far from his mind. He thinks of his nephew who was kidnapped eight years ago, and his niece who was assaulted in broad daylight near her house in Mexico City a year later. He is furious that things like that happen in his country.
In this year's Mexican presidential vote, Coria-Sanchez says he supports leftist candidate Andres Manuel Lopez Obrador of the opposition Democratic Revolution Party, who he believes will change tack in the nation's drug war.
Coria-Sanchez says he feels the ruling National Action Party's approach to cracking down on cartels is to blame for the security fears his family faces daily.
"(President Felipe) Calderon made a mistake in his head-on fight against drug trafficking. He should have searched for other alternatives," Coria-Sanchez says. "I think that his politics have involved the whole country. Many others have been hurt, directly or indirectly."
'The Mexican Dream'
Efrain Jimenez says he hasn't made up his mind yet. He watched a DVD with candidate statements that came in the mail with his absentee ballot from Mexico's Federal Election Commission.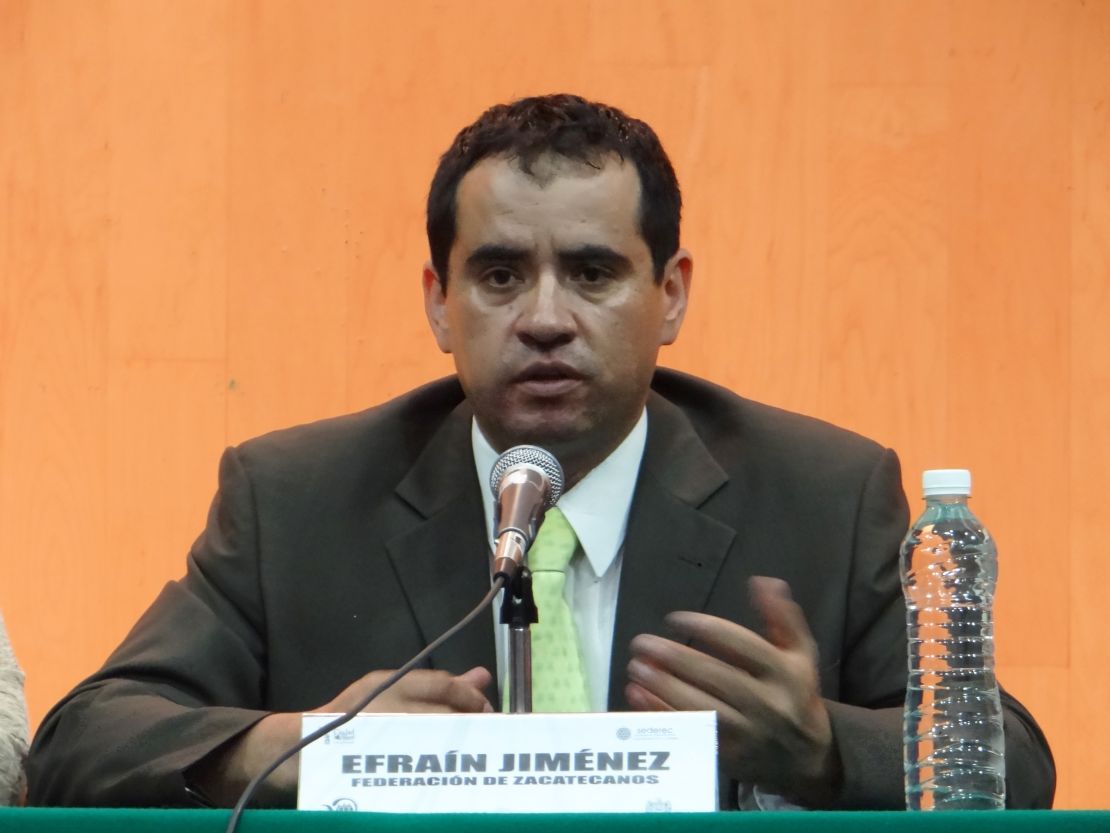 "They make very beautiful speeches," he says. "But you have to investigate to see what work they've actually done."
The 38-year-old auto mechanic lives in Los Angeles but believes deeply in what he calls El Sueño Mexicano (the Mexican Dream).
"I want to return to live in Mexico one day and have my own business and make sure my family doesn't have to immigrate (to the United States) out of necessity," he says.
Working with several U.S.-based organizations of immigrants from Zacatecas, Mexico, he helps others like him who've left the northern state send money back home to help turn their Mexican dreams into reality.
He says he and other expats have funneled money to efforts aimed at helping communities, starting small businesses and generating jobs in Zacatecas: strawberry farms, water purification projects, candy-making companies, auto body shops.
Voting in Mexico, he says, takes things a step further.
"It shows we are part of the Mexican nation. We are Mexicans, and we don't just want the country to receive our money," he says. "It also should receive our suggestions and criticism about how to improve."
Mexico's candidates vow a different kind of drug war
Fighting for the right to vote
Money and security often come up when Jose Luis Gutierrez talks with his family in Michoacan, Mexico.
In the central state, a stronghold for several criminal groups, the two topics are closely linked.
"If you want to open a business, you've got to pay somebody from organized crime," says Gutierrez, associate director of the Chicago-based National Alliance of Latin American and Caribbean Communities.
The government, he says, hasn't done enough to break the grip of criminal groups, create jobs and help Mexico's steady economic growth trickle down to average people.
Those issues were top concerns when hundreds of Mexicans in Chicago met with representatives from three Mexican political parties at an election forum last month, he says.
So was finding a way to give more Mexican immigrants in the United States a chance to vote in their home country, Gutierrez says.
Mexicans won the right to vote abroad in 2005 after a hard-fought battle to convince lawmakers. This year's presidential election is the second chance Mexicans have had to vote from outside their country's borders.
Only about 45,000 Mexicans living in the United States registered to vote absentee in Sunday's elections – a tiny percentage of the more than 11 million Mexicans estimated to be living in the country, both legally and illegally.
Gutierrez and other critics say that's a sign the 2005 measure didn't go far enough. They blame bureaucracy and impractical rules for dampening turnout; to register to vote, Mexicans living abroad must have a government-issued voter ID card only obtainable in person in Mexico.
"The amount of votes that we are going to cast is not representative. … It's just a few votes. We are not going to make a difference," he says.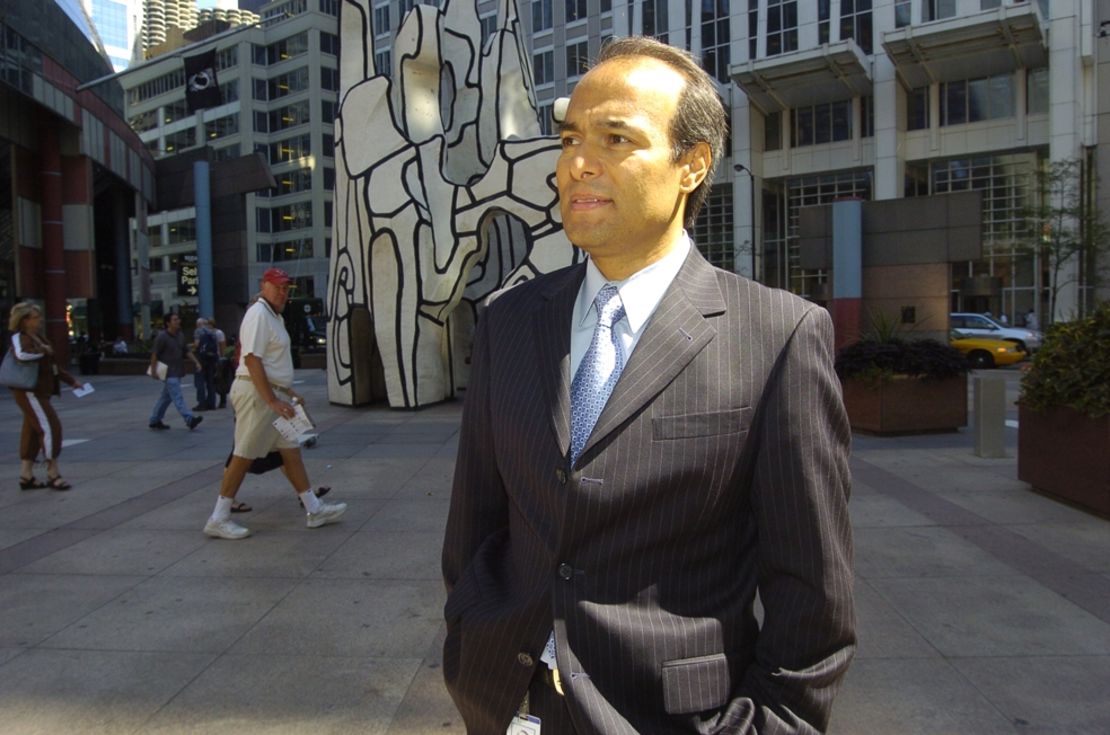 But still Gutierrez says he feels it's important to participate. It's a way to show concern for family and friends, and it's a chance to educate a new generation that rarely sets foot within Mexico's borders.
Gutierrez says he hasn't decided yet whom he'll support, but when he does, he'll have his 11-year-old daughter in mind. While she studies the U.S. election in school, he tries to teach her about the Mexican election at home.
"My responsibility as a Mexican immigrant is to educate her as a binational citizen," he says. "That's a process. How can you educate a new generation of Mexicans born in the United States to be connected to Mexico?"
On the border: Guns, drugs – and a betrayal of trust
First ballot at 34
Jess Duran's parents – originally from the border state of Chihuahua and now U.S. citizens living in California – refuse to participate in Mexican politics.
"Basically my parents do their best to go out and vote in the U.S. They feel that (Mexico) is so corrupt, it doesn't matter who you're going to vote for, the country is still going to be in shambles," says Duran, who moved to Mexico City three years ago