Story highlights
More than 2.7 million Mexican-born U.S. residents are naturalized U.S. citizens
About 45,000 Mexicans in the U.S. registered to vote absentee in Sunday's elections
This year's presidential contest is the second time Mexicans have been able to vote abroad
Mexicans won the right to vote abroad in 2005 after a hard-fought legislative campaign
Carlos Coria-Sanchez remembers the frantic phone calls and the fear in his family members' voices. His nephew had been kidnapped just outside Mexico City. Men wearing police uniforms held him hostage, robbed him and released him five hours later.
Coria-Sanchez also remembers the looks on the faces of dozens of children – his own included – as they waited outside a North Carolina courtroom while a judge weighed whether to deport their soccer coach.
These distinct moments in the 52-year-old professor's life have little to do with campaign signs or exit polls. But they are fresh in his mind as he prepares to cast ballots in two elections.
A citizen of both Mexico and the United States, Coria-Sanchez can vote in both countries' presidential contests this year. He has until Saturday to send in an absentee ballot for Mexico's federal elections, which are Sunday. The U.S. election will come later this fall.
Coria-Sanchez knows – and cares about – life on both sides of the border.
"Double citizenship gives me a different way of seeing things," he says.
More than 2.7 million Mexican-born residents of the United States are naturalized U.S. citizens such as Coria-Sanchez, according to a report released by the Congressional Research Service this month.
In Mexico, they have won the right to vote from afar but are pushing for more political power and attention.
In the United States, they are part of the key Latino demographic that the president and his presumptive challenger are eager to court.
Many of them love two countries, and live in two worlds.
Coria-Sanchez is married to a native-born American and has been a U.S. citizen for more than 15 years. But he is also as Mexican as the chicken with tomatillo sauce, enchiladas and stuffed chilies they cook in their Charlotte, North Carolina, home.
He lives more than 1,500 miles away from most of his family, but they are never far from his mind. He thinks of his nephew who was kidnapped eight years ago, and his niece who was assaulted in broad daylight near her house in Mexico City a year later. He is furious that things like that happen in his country.
In this year's Mexican presidential vote, Coria-Sanchez says he supports leftist candidate Andres Manuel Lopez Obrador of the opposition Democratic Revolution Party, who he believes will change tack in the nation's drug war.
Coria-Sanchez says he feels the ruling National Action Party's approach to cracking down on cartels is to blame for the security fears his family faces daily.
"(President Felipe) Calderon made a mistake in his head-on fight against drug trafficking. He should have searched for other alternatives," Coria-Sanchez says. "I think that his politics have involved the whole country. Many others have been hurt, directly or indirectly."
'The Mexican Dream'
Efrain Jimenez says he hasn't made up his mind yet. He watched a DVD with candidate statements that came in the mail with his absentee ballot from Mexico's Federal Election Commission.
"They make very beautiful speeches," he says. "But you have to investigate to see what work they've actually done."
The 38-year-old auto mechanic lives in Los Angeles but believes deeply in what he calls El Sueño Mexicano (the Mexican Dream).
"I want to return to live in Mexico one day and have my own business and make sure my family doesn't have to immigrate (to the United States) out of necessity," he says.
Working with several U.S.-based organizations of immigrants from Zacatecas, Mexico, he helps others like him who've left the northern state send money back home to help turn their Mexican dreams into reality.
He says he and other expats have funneled money to efforts aimed at helping communities, starting small businesses and generating jobs in Zacatecas: strawberry farms, water purification projects, candy-making companies, auto body shops.
Voting in Mexico, he says, takes things a step further.
"It shows we are part of the Mexican nation. We are Mexicans, and we don't just want the country to receive our money," he says. "It also should receive our suggestions and criticism about how to improve."
Mexico's candidates vow a different kind of drug war
Fighting for the right to vote
Money and security often come up when Jose Luis Gutierrez talks with his family in Michoacan, Mexico.
In the central state, a stronghold for several criminal groups, the two topics are closely linked.
"If you want to open a business, you've got to pay somebody from organized crime," says Gutierrez, associate director of the Chicago-based National Alliance of Latin American and Caribbean Communities.
The government, he says, hasn't done enough to break the grip of criminal groups, create jobs and help Mexico's steady economic growth trickle down to average people.
Those issues were top concerns when hundreds of Mexicans in Chicago met with representatives from three Mexican political parties at an election forum last month, he says.
So was finding a way to give more Mexican immigrants in the United States a chance to vote in their home country, Gutierrez says.
Mexicans won the right to vote abroad in 2005 after a hard-fought battle to convince lawmakers. This year's presidential election is the second chance Mexicans have had to vote from outside their country's borders.
Only about 45,000 Mexicans living in the United States registered to vote absentee in Sunday's elections – a tiny percentage of the more than 11 million Mexicans estimated to be living in the country, both legally and illegally.
Gutierrez and other critics say that's a sign the 2005 measure didn't go far enough. They blame bureaucracy and impractical rules for dampening turnout; to register to vote, Mexicans living abroad must have a government-issued voter ID card only obtainable in person in Mexico.
"The amount of votes that we are going to cast is not representative. … It's just a few votes. We are not going to make a difference," he says.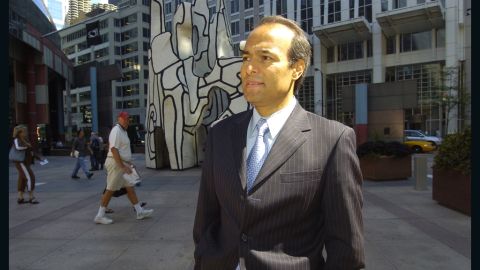 But still Gutierrez says he feels it's important to participate. It's a way to show concern for family and friends, and it's a chance to educate a new generation that rarely sets foot within Mexico's borders.
Gutierrez says he hasn't decided yet whom he'll support, but when he does, he'll have his 11-year-old daughter in mind. While she studies the U.S. election in school, he tries to teach her about the Mexican election at home.
"My responsibility as a Mexican immigrant is to educate her as a binational citizen," he says. "That's a process. How can you educate a new generation of Mexicans born in the United States to be connected to Mexico?"
On the border: Guns, drugs – and a betrayal of trust
First ballot at 34
Jess Duran's parents – originally from the border state of Chihuahua and now U.S. citizens living in California – refuse to participate in Mexican politics.
"Basically my parents do their best to go out and vote in the U.S. They feel that (Mexico) is so corrupt, it doesn't matter who you're going to vote for, the country is still going to be in shambles," says Duran, who moved to Mexico City three years ago to study psychology.
Now the 34-year-old is getting ready to vote in his first Mexican election at a time when political fever is sweeping the sprawling metropolis.
In his spare time, he asks cabdrivers and housekeepers to tell him who they're voting for and why.
Even though his parents' heritage entitled him to become a Mexican citizen, Duran said he never felt close enough to Mexican politics to want to become a citizen and vote in the country's elections when he was growing up in Southern California.
"There really is not that connection. It's more like, 'Oh, it's them, they're over there,' " he says. "You don't realize a lot of things until you actually experience those things."
Immigration lessons for the U.S. from around the world
Change at the border
Claudia Lopez crosses the border at least twice a year when her family returns to the northern Mexican state they left when she was 3.
For years, it was a painful process, she says. They sat for hours, crammed into a car at the border on sweltering summer days when temperatures topped 100 degrees. Lines were long, and people often had to bribe Mexican agents to get past customs checkpoints, she says.
When the National Action Party came to power in 2000, ending the Institutional Revolutionary Party's 72 years in the presidency, the difference was clear, Lopez says.
Officials at the border worked efficiently as they welcomed returning Mexicans and did everything they could to help them, she says.
The 26-year-old journalism student says she could sense the changes not only at the border, but in her family's hometown of Zacatecas.
The corruption local police were known for became a thing of the past, she says.
That's why this year, the conservative ruling party still has her vote. Lopez says she already mailed in her ballot from Madison, Georgia, for the party's presidential candidate, Josefina Vazquez Mota.
Photos: Violence in Juarez not going away
'Lesser of two evils'
North of the border, Lopez says she plans to cast her vote on the other end of the political spectrum.
The economy is a key issue for Lopez, who's been unemployed and searching for a job for two years.
She says she wasn't planning on voting in the U.S. election this year but was inspired by the Obama administration's recent announcement that it would stop deporting young illegal immigrants who entered the United States as children.
In college, she made friends with many undocumented immigrants who struggled to pay for their education with the fear of deportation looming. She says she hopes Obama's policy shift could help students like them, even if the president hasn't pushed through the immigration overhaul he pledged in 2008.
"He'd made a promise about immigration reform, and that didn't really happen," she says, "but now that this is going on, it's a step in the right direction."
Duran, the psychology student living in Mexico City, says Mexico's growing social media-fueled youth movement reminds him of the days he worked on phone banks for the 2008 Obama campaign.
This year, Duran says Obama's support of same-sex marriage impressed him.
"It takes a lot to actually say something like that," he says. "It's a good thing. I think what the U.S. does, it amplifies around the world."
Gutierrez, the Chicago-based community activist, offers a harsher assessment of the U.S. campaign.
He says he and other dual nationals are likely to support the president, "not because we really believe in Obama, but because he is the menos mal," Spanish for the lesser of two evils.
A December survey by the Pew Hispanic Center showed that among Mexican-American registered voters, 69% said they would vote for Obama and 19% for the Mitt Romney, now the presumptive Republican nominee. In 2008, a Pew survey found that 60% of Mexican-American voters cast ballots for Obama, 19% for Republican nominee Sen. John McCain and 19% didn't answer the question, according to Mark Hugo Lopez, associate director of the Pew Hispanic Center.
For Jimenez, the Los Angeles auto mechanic, this election is the Democratic Party's last chance to secure his support.
He says Obama "hasn't done what he promised" on immigration reform but "is starting to get our confidence back."
"The next time I am going to vote Republican if he doesn't do something serious and concrete for immigration reform," he says.
Even though he's a U.S. citizen, Jimenez says he understands illegal immigrants' plight.
"I have family, I have friends, I have neighbors," he says. "It's so hard because they don't have mobility like most people. It is like living in a cage, and it doesn't seem humane."
Identifying with illegal immigrants
A few months ago, Coria-Sanchez told his sons why their soccer coach wouldn't be showing up for practice.
Authorities had caught the coach with an expired driver's license, then realized he was an illegal immigrant.
Soon afterward, Coria-Sanchez – an associate professor of Latin American studies at the University of North Carolina at Charlotte – testified on the coach's behalf at an immigration hearing. A group of about 30 young players took the day off from school to show their support at the courthouse.
Beyond that case, in chats with other parents on the sidelines of the soccer field, Coria-Sanchez says he has heard firsthand about some of their struggles as illegal immigrants. They describe their anxieties and fears, he says, like the risk of getting caught when they drive from home to work daily.
Circumstances were different for Coria-Sanchez when he came to the United States to study in 1987.
"I didn't have to leave Mexico to feed my family, but I still identify with them," he says.
When he became a U.S. citizen about a decade after arriving, Coria-Sanchez says he was eager – and proud – to vote in his new home, a country he loves.
This November, he says he plans to vote for Obama. Coria-Sanchez says he hopes his voice at the polls will help those who don't have one.
"The people I know as human beings," he says, "they are people who deserve an opportunity."
People, he says, like the soccer coach – who is back on the field, still waiting for the judge to decide his fate.