Editor's Note: John Avlon is a CNN contributor and senior political columnist for Newsweek and The Daily Beast. He is co-editor of the book "Deadline Artists: America's Greatest Newspaper Columns." He is a regular contributor to "Erin Burnett OutFront" and is a member of the OutFront Political Strike Team. For more political analysis, tune in to "Erin Burnett OutFront" at 7 ET weeknights.
Story highlights
It's a bad sign for GOP when Jeb Bush's conservative allegiance questioned, John Avlon says
Avlon says Bush was right to repudiate Grover Norquist's anti-tax pledge
Ronald Reagan was willing to accept some tax increases to achieve compromise, he says
Avlon: In the battle between Bush and Norquist, the smart choice is to back Bush's view
This is what happens when politics starts looking like a cult: Jeb Bush gets attacked for being a traitor to the conservative cause.
The former Florida governor has been speaking with the freedom of someone not running for office, saying that both his father and Ronald Reagan would have had a hard time in today's hard-right GOP and questioning the wisdom of Grover Norquist's absolutist anti-tax pledge.
That set off a fascinating public fight between Bush and Norquist, two faces of competing factions within Republican Party. It is the latest evidence of a growing GOP backlash against the ideological straitjacket Norquist has attempted to impose on governing in the United States.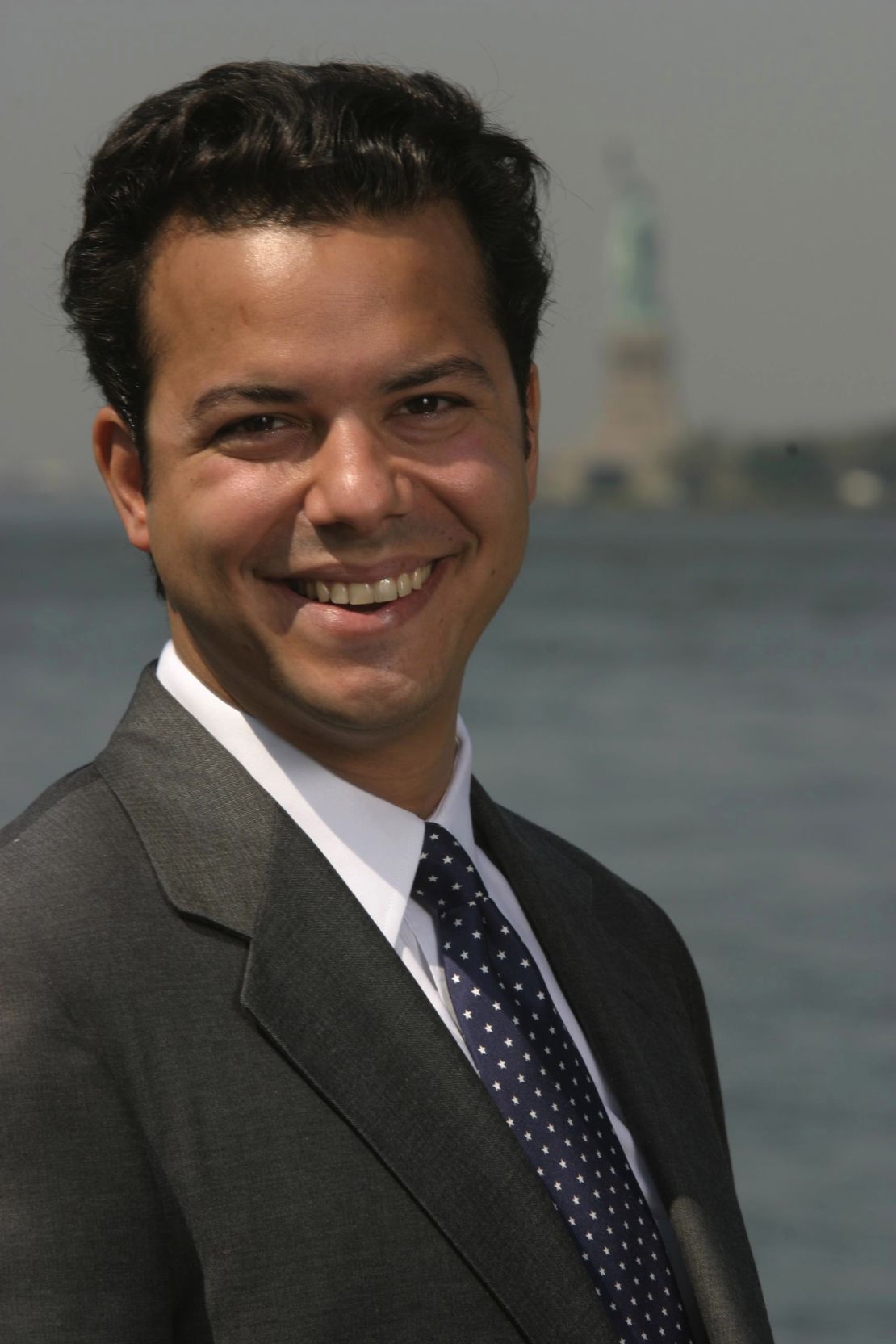 On one side is a vision of the Republican Party that is committed to reaching out beyond its base with a focus on governing responsibly in the national interest.
On the other side is a Republican Party driven by ideological activists and special interests, elevating pledges over principled but pragmatic solutions.
The Norquist pledge commits signers to oppose all tax increases on individuals or businesses in any circumstances as well as changing deductions or credits unless they are revenue neutral.
This skirmish started when Bush was asked about the pledge: "I ran for office three times," he explained. "The pledge was presented to me three times. I never signed the pledge. I cut taxes every year I was governor. I don't believe you outsource your principles and convictions to people."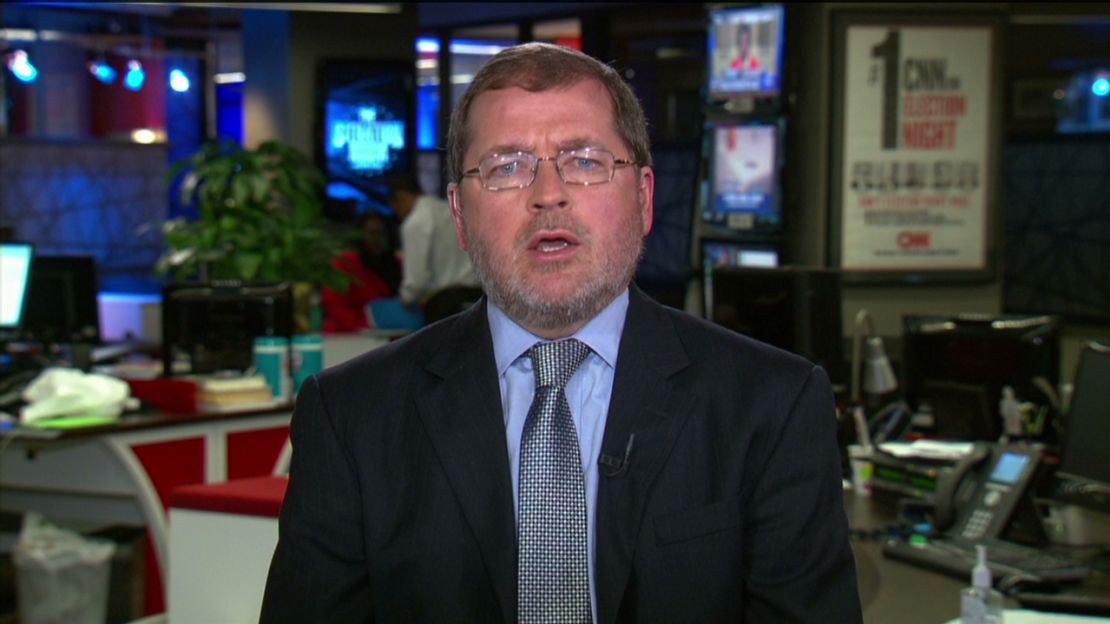 The common-sense statement was regarded as a shot across the bow to Norquist, who quickly went on CNN's "The Situation Room With Wolf Blitzer" to push back, saying that Bush had "stepped in it" and "really misspoke and insulted Romney" because Mitt Romney had fallen in line and obediently signed the pledge.
Escalation occurred this week when Bush said, "Ronald Reagan would have, based on his record of finding accommodation, finding some degree of common ground, as would my dad – they would have a hard time if you define the Republican Party – and I don't – as having an orthodoxy that doesn't allow for disagreement, doesn't allow for finding some common ground." He added, "Back to my dad's time and Ronald Reagan's time – they got a lot of stuff done with a lot of bipartisan support," saying that Reagan "would be criticized for doing the things that he did."
This statement has the advantage of being both opinion and fact. Reagan achieved his administration's agenda through cooperation with liberal Democrat Tip O'Neill, the House speaker. There were deep philosophical differences between the two but also a capacity to work together.
Both Reagan and Bush – and for that matter even Barry Goldwater – would be accused of violating a number of litmus tests currently considered deal-breakers by conservatives.  But let's look closer at one in particular: taxes.
Of course, Reagan championed lower tax rates, but he also signed off on a number of smaller tax hikes to help address revenue shortfalls and most importantly backed a bipartisan 1986 bill that closed loopholes as part of a simplification plan that raised revenues to help deal with the deficit.
This inconvenient fact is often denied by Norquist and other activists because it is their prime objection to attempts to find a "grand bargain" on deficits and debt, along the lines of the recommendations of the Bowles-Simpson commission.
In pursuit of a reality check, take a look at this quote: "We're going to close the unproductive tax loopholes that have allowed some of the truly wealthy to avoid paying their fair share. In theory, some of those loopholes were understandable, but in practice they sometimes made it possible for millionaires to pay nothing, while a bus driver was paying 10% of his salary, and that's crazy. It's time we stopped it."
That might sound straight out of President Barack Obama "Buffett Tax" playbook – which conservatives routinely attack as "class warfare" – but in fact it is the sainted Reagan speaking in 1985.
Add to that the fact that the first President Bush backed a bipartisan deficit reduction plan that included a 2-to-1 spending cut to tax revenue formula and you have the kind of data that drives Norquist nuts. 
Here was his response to Jeb Bush on this front: "There's a guy who watched his father throw away his presidency on a 2:1 (ratio of spending cuts to tax increases) promise. … And he thinks he's sophisticated by saying that he'd take a 10:1 promise. He doesn't understand – he's just agreed to walk down the same alley his dad did with the same gang. And he thinks he's smart. You walk down that alley, you don't come out."
The angry defensiveness of the statement, the thinly veiled threats and thuggish imagery, has all the signs of someone who worries that he might be losing a rational argument. 
As it turns out, Norquist has reason to be concerned. It's not just Jeb Bush. A growing number of Republicans are rejecting his pledge. Oklahoma conservative Sen. Tom Coburn called the pledge's effective veto of deficit reduction plans "ridiculous" when talking with Erin Burnett on "OutFront."
Sen. Lindsey Graham of South Carolina on Tuesday declared his independence from the pledge, saying, "We're so far in debt, that if you don't give up some ideological ground, the country sinks."
Add to those voices seven other Republican U.S. senators – from Maine's Susan Collins to Iowa's Chuck Grassley to Wyoming's John Barrasso – and 11 Republican House members, ranging from centrist New Yorker Richard Hanna to tea party Floridian Allen West.
The bottom line is that a growing number of Republicans are deciding to throw off the ideological straitjacket to get serious about actually reducing the deficit and the debt. It is a courageous move at a time when cultlike group-think dictates that the pledge must be signed or your political career is dead in the water.
The choice between Bush's and Norquist's vision of the Republican Party is ultimately no contest at all. It's the difference between responsible governance and agitated activism, a growing party or a shrinking one. And of course in the end the only pledge that really matters is the Pledge of Allegiance.
Follow us on Twitter @CNNOpinion.
Join us on Facebook/CNNOpinion.
The opinions expressed in this commentary are solely those of John Avlon.