Europe
Kate on Camera: Royal photographer's year with a duchess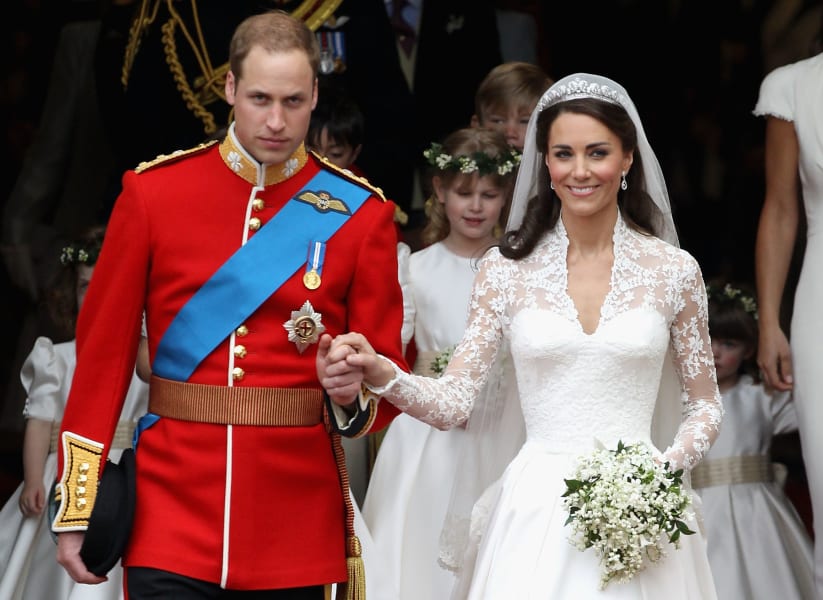 Getty Images photographer Chris Jackson talks to CNN about key images of Kate Middleton: "I was lucky enough to be positioned right outside the front of Westminster Abbey. I was seriously nervous. I had to get this picture. As they came out the front door, the crowd roared and I was just shooting away and you literally only had a matter of minutes, if that."
Getty Images
Jackson on THAT photo of Pippa Middleton: "You never know exactly what's going to happen afterwards, what the media are going to talk about but I did really feel that this was a strong image. I mean how often do you take a picture where you haven't got someone facing you, you can't see their face? I didn't realise it would be quite such a big deal."
Getty Images
Kate meets Reese Witherspoon in Los Angeles: "I think the thing for me, which really struck me about this moment was having a chat with Reese [Witherspoon] before, she seemed so excited about meeting Catherine. This is someone who mixes with Hollywood royalty every day. But meeting actual royalty was just an incredible thing for her."
Getty Images
On the photo that stirred false pregnancy rumors: "I'm not sure if someone made a joke or Prince William said something to her but she just sort of laughed a bit and held her hands there and obviously it's a fortunate or unfortunate picture, depending on how you're looking. The picture has winged its way around the world onto numerous front pages."
Getty Images
On Kate's official apperance after her engagement to Prince William: "From the point of view of pictures and moving images, I think Catherine always looks very confident. Even from her first appearance, I remember up in north Wales, she stepped out of the car with a huge smile on her face."
Getty Images
Jackson: "She's developed a few mannerisms. Photographing her on a regular basis, I notice. You know, there's a laugh where she comes back and she laughs and looks at the camera. She often uses her handbag almost like a security blanket. It all looks great, it doesn't look bad at all."
Getty Images
Jackson: "She always enjoys chatting to people and she gives people a great deal of time. Quite often you'll see Prince William has walked off ahead but she is left chatting with someone because she wants to keep talking to them."
Getty Images
Jackson: "This was one of her solo engagements which she made while William was in the Falklands flying rescue helicopters. It just really shows that she gets stuck in and she's got the common touch and a real affinity with the children."
Getty Images
Jackson: "Some of the fashionistas were getting very excited about Kate's jeans. She looked amazing, again. I think she was a little bit nervous when she arrived. But she knocked the ball around for a bit and I think the nerves evaporated slightly. It's great seeing her get stuck in and she doesn't hold back."
Getty Images
Jackson: "She looks great in pictures. There's much talk about her weight. The fact is she's slightly slimmer. I think she looks healthy. It means that clothes look really good on her."
Getty Images