Story highlights
Web and social media are part of all candidates' strategy in French presidential election
Candidates and their respective campaign honchos are jostling for online exposure
TV and social media complement each other, commenting in real time on candidates' claims
Social media may or may not influence result, but it will reveal winner before traditional media
Editor's Note: Alice Antheaume is associate director at Sciences Po School of Journalism, where she investigates new trends in journalism and teaches digital journalism and digital culture. Her website W.I.P. (Work In Progress) covers the digitization of newsrooms and she is a commentator on new media for France 5 TV.
(CNN) —
Can an election be won on social media? That question is being increasingly asked in France, before the first round of the presidential election.
The French are very much online now: 75% of people surf the web while 25 million have Facebook accounts, out of a total population of 66 million, of whom 43 million are voters.
"The truth is that nobody has yet worked out how to change a 'like' on Facebook into a real vote," declared Fleur Pellerin, digital economy adviser for socialist candidate Francois Hollande.
And yet, the 2012 campaign has proved a pivotal moment in political history: for the first time, the Web and social media are part of all candidates' strategy – from Nicolas Sarkozy (center right) to Hollande (center left), Jean-Luc Mélenchon (far left) to Marine Le Pen (far right) and Eva Joly (Green).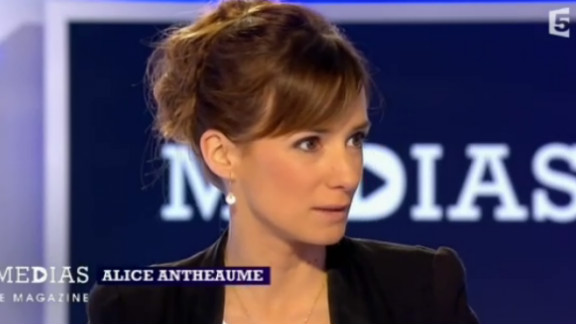 Sarkozy, the incumbent president, is banking on Facebook, the most popular social network in France, where he launched a timeline to show he has been immersed in politics since he was a student. This digital storytelling shows he did not ascend to the state's highest office by chance. His campaign team has also built a smartphone app allowing voters to assess Sarkozy's performance on a "département" (one of 101 metropolitan and regional sub-divisions of France and its overseas territories) to "département" basis.
Meanwhile, frontrunner Hollande has the most popular political Twitter account in France (224,000 followers at the time of writing as opposed to Sarkozy's 157,000).
What is new is the launch of funny websites to tackle the opposition. One satirical video, "kikadiquoi" (who said what?), produced by the UMP and mocking Hollande's choice of words, is one example. In response, the PS (Hollande's party) launched Le Sarkolol, replicating the Memory card game whereby every card turned is a reminder of Sarkozy's alleged involvement in various scandals.
The candidates and their respective campaign honchos are jostling for online exposure to 1. secure visibility 2. mobilize supporters, and 3. bypass traditional media. "Everyone becomes a medium in his own right," Sarkozy said on February 1. In the digital era every politician can broadcast a message through social media without newsrooms' filters. "2012 will see the takeover of the media world by social media. It is a paradigm shift in the relationship between the political world, the media and the citizen," he added.
A paradigm shift perhaps, but one that is still under way. Most French people (74%) still get their news mainly from TV, while the Internet ranks second as a news source for 40% of them.
With the emergence of the Social TV phenomenon, one can see TV and social media now complement each other. Ever since the Socialist Party's primaries, political TV broadcasts have caused a torrent of comments on Twitter, as TV audiences joined up on this huge virtual couch to minutely analyze politicians' statements. TV broadcasts words uttered by candidates while the social media host chats about the candidates' words. And it's on these social networks that judgement on the candidates' credibility will be passed. This is because their promises and the figures they bandy about are fact-checked in real time, by journalists and experts, ensuring a simultaneous and enlightened subtitle service that underlines the politicians' rolling spiel.
To what effect?, one might ask. The candidates, knowing they're under scrutiny, are now so careful when opening their mouths. "My proposals have been commented on, totted up and broadcast by yourselves," Hollande reiterated at his rally in Vincennes on April 15.
But it's impossible to say if social media will change voters' opinions. Those can either watch from the sidelines or get involved in argumentative wars. In most cases, they will remain in their chosen comfort zone, either in adoration or abhorrence of a candidate, within this French bubble, where web activists are predominantly left-leaning, with a small proportion of them on the extreme right, but significantly fewer still on the right.
So the answer to my opening question: "Can an election be won on social media?" is: in France in 2012, most probably "no". However, the question: "Can social media predict the name of the next French president?" calls for a positive answer. The French media are prohibited by law from giving out the first voting estimates before 8 p.m., when polling stations close in big cities on election night.
Conversely, on foreign French-speaking media and social media, estimates will, in the space of one mouse click, start filtering out from 6.30 p.m. onwards, when those in the know get initial voting trends, from the first 100 ballot papers counted from other polling stations that closed at 6 p.m. While the French media are not allowed to reveal the name of the winner before 8.00 pm that evening, social media by then will probably have had the news posted for over an hour.
The opinions expressed in this commentary are solely those of Alice Antheaume.