For more on the lack of compensation for wrongfully convicted prisoners, watch CNN Presents, Saturday, March 31 at 8 p.m. ET.
Story highlights
After 17 years behind bars, Alan Northrop released with funds from prison job, gifts
Almost half of all states fail to compensate people wrongly imprisoned
Other states pay ranges from $5,000 a year to nearly $100,000 a year
Innocence Project is lobbying for increased compensation, job training, counseling
Woodland, Washington
CNN
—
Alan Northrop was playing pool in 1993 when his life changed forever. He was lining up a bank shot when he felt something on his wrist: a handcuff.
Northrop was arrested for the rape and kidnapping of a housekeeper. "I instantly said, 'No, you've got the wrong guy,'" Northrop recalls telling detectives. But detectives believed the victim's testimony, although she was blindfolded for most of the attack. A jury agreed, sentencing Northrop, a father of three children under age 6, to 23 years in prison.
From behind bars, Northrop tried to prove police had the wrong guy. In 2000, he contacted the Innocence Project Northwest at the University of Washington School of Law in Seattle.
For years, prosecutors denied the project's requests to use more advanced DNA testing on the evidence in Northrop's case. In 2005, a new state law gave judges the power to order additional testing. But it took five more years for Northrop's testing to be completed and for a court to consider the results that conclusively showed another man's DNA was on the victim.
In 2010, Northrop, still sitting in prison, got a letter with news he thought he might never get.
"I was jumping around the day room saying, 'I'm out of here! I'm out of here!'" Northrop said.
He walked out of prison a few months later, an experience he could barely describe. It was like every emotion you've ever had, it was so overwhelming, he said.
But because he was convicted in Washington, Northrop got little more than that feeling when he was released. Like 23 other states across the country, Washington provides no compensation for those who have been wrongfully convicted.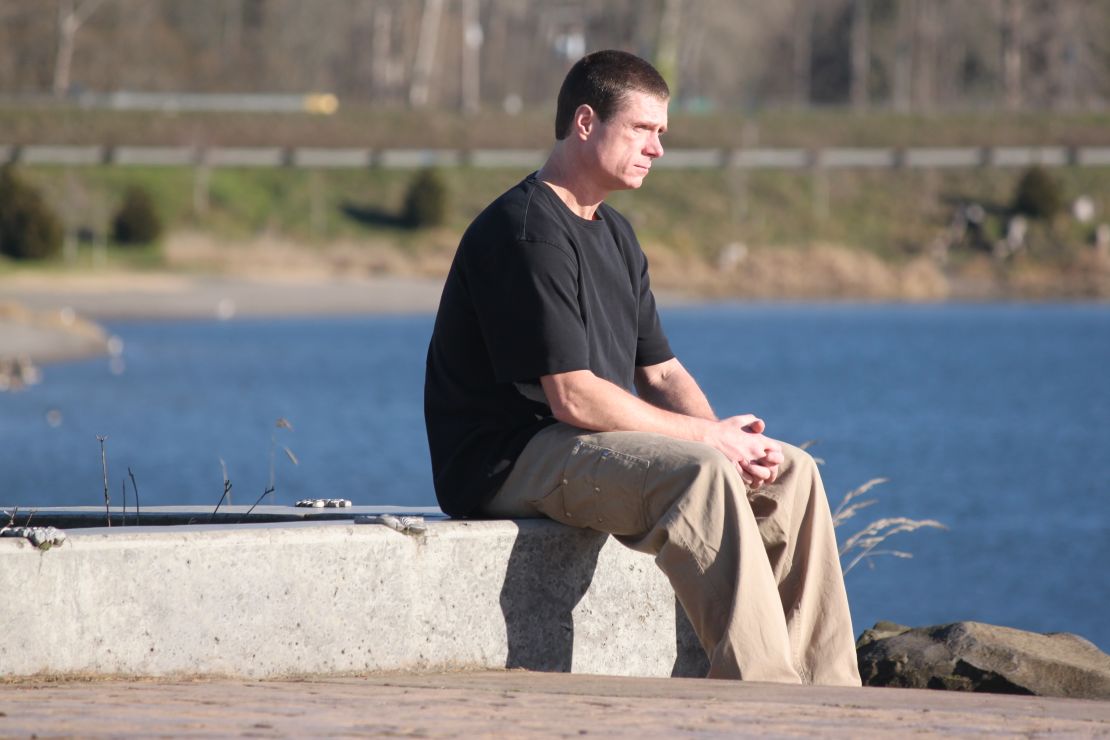 Northrop left prison with less than $2,500, money he had been sent while in prison and wages from his 42-cent-an-hour prison job. Had he been wrongfully convicted in one of the 27 states that do provide compensation, Northrop could have received hundreds of thousands of dollars for his 17 years behind bars.
State standards vary
According to an Innocence Project study, Northrop is among the 40% of exonerated prisoners nationwide who received nothing from authorities for their time behind bars. The report calls for all states to pass laws providing the same compensation that the federal government offers for federal crimes: $50,000 per year of wrongful incarceration with an additional $50,000 for each year spent on death row. Today, five states have the same standard.
Money would give Northrop a chance to "just get started over again and have a normal life again," he said. He works full-time but lives in a small room in a friend's house because he can't afford his own apartment.
Even in the states that do offer compensation to the innocent, standards vary wildly. Some pay $50,000 per year. Two pay more (Texas and Vermont), but others less. Wisconsin pays $5,000 per year while Missouri pays $50 per day. New Hampshire sets an award cap of $20,000 while other states set a maximum of $500,000, $1 million or no limit.
Does your state compensate the wrongly convicted?
According to the Innocence Project, exonerated prisoners who are eligible for compensation wait an average three years to receive their money. Most states tax the money, according to the Innocence Project Report.
Exonerees denied right to benefits
"There's sort of a gut reaction that this is a horrible injustice," said Innocence Project Northwest attorney Lara Zarowsky, who helped free Northrop. She is lobbying for a law in Washington state that would provide not only compensation for exonerated prisoners but also counseling, job training and other benefits that are currently available only to guilty former prisoners, not exonerees like Northrop.
Some tasks, like learning new technology or finding transportation, can be difficult for someone who has been out of society for a decade or more. Zarowsky is also pushing for mental and physical health care benefits for exonerees.
Washington state agencies "just say flat out they're not eligible because they weren't actually guilty so they don't qualify, they don't fit our criteria," Zarowsky said.
Nationwide, 10 states provide social services to help the innocent recover from their time in prison.
"It's not all about the money," Northrop said. "It's about possible counseling for certain individuals. … People have no idea what effect stress has on a person in there. … What that does to a mindset is just devastating. Terrible."